Over the past two years, we've been writing, researching, designing, and debating, but now we're finally ready to unveil our most adventurous project to date.
PillVille is an animated adult TV show where the effects (and side effects) of everyday drugs are personified by a community of outrageous pills.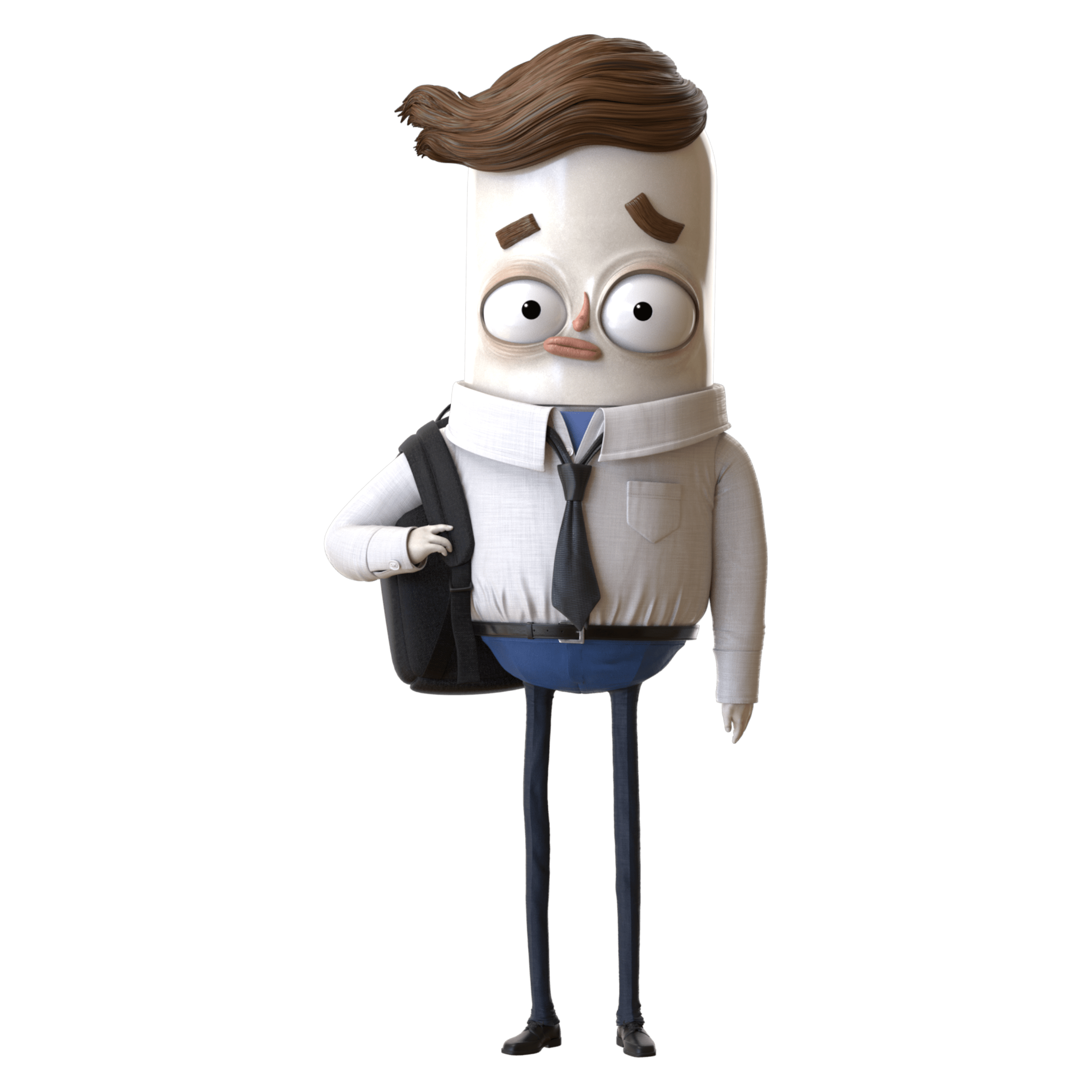 Our lofty goal is to launch the show on streaming platforms globally, but first, we need a pilot to give networks and audiences a small taste of the world we've created.
Invest in TV
To finance the project, we could have gone many routes. We needed more than just capital; we needed something that would bring in a community, appeal to creatives, offer a return on investment, and continue to push the industry forward. What we needed was NFTs.
Motionographer has always been committed to breaking down barriers to entry, and now we're offering the chance to be part of a TV show, something many wouldn't have thought possible until now. You don't need to be a millionaire, you don't need a degree in film, or to be related to a casting director. All you need is a PillVille NFT!
The NFT will be a stunning character animation. This handcrafted digital art will have traits unique to the owner, meaning its value could significantly increase as the show's popularity rises. Armed with your NFT, you are now an investor, and that means you have access. We'll be running community events and giveaways but also offering time in the writer's room, behind-the-scenes footage, and creative discussions about the direction of the story and other curated benefits to be revealed.
Generate Income
As a PillVille investor, you will have a stake in the PillVille treasury, which is distributed amongst the NFT holders. From here, you will have three potential revenue streams: The artwork increasing in value, royalties from the net profits of the show, and resell commissions of all NFTs sold on the secondary market.
Now is your chance to be part of history.
Immerse yourself in a creative community that's looking to involve its audience more than ever.
Welcome to a new breed of TV show!
Welcome to PillVille.
---
Subscribe to our mailing list to get updates and be selected for a whitelist opportunity to join our Private Sale.
You can follow the journey on our social accounts below.