Multidisciplinary content creation studio AFX Creative is continuing to expand its diverse, award-winning creative roster, with the hiring of Head of CG Yarin Manes, formerly at The Mill.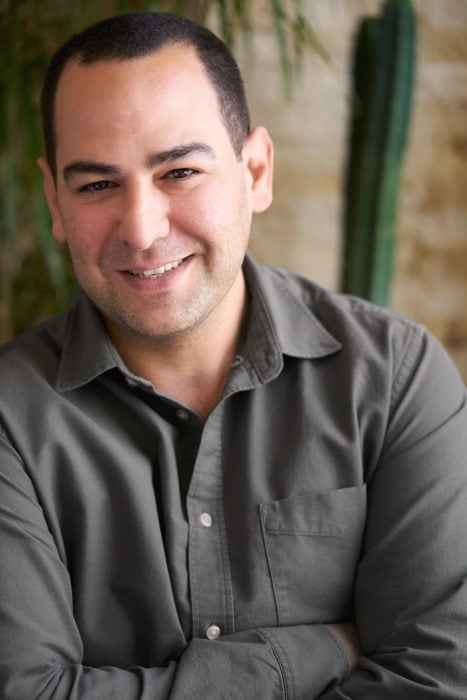 "I had no doubt that I wanted to be part of the AFX Creative family," Manes explains. "I say 'family' because there is a sense of warmth and friendliness woven together with top-notch professionalism and expertise amongst the team. For me, that's the perfect culture that brings out the best in myself as a creative and as a leader. AFX Creative shares my vision and philosophy when it comes to leadership, company mission, culture, and standards of excellence."
Yarin brings his work to life through his dedication, creativity, technical expertise, and personable approach to inspiring teams in the advancement of high-end VFX. He is a master of translating and implementing the client's vision through the complex and ever-evolving nature of the VFX production pipeline. This mastery in study, skill, awareness, and team development has led Yarin to industry recognition by winning a 2021 VES Award for his CG lead role on the Walmart Super Bowl spot, "Famous Visitors," which won 'Outstanding VFX in a Commercial'.
With nearly two decades of working as a VFX artist and lead, Manes is highly skilled in all 3D generalist functions and specializes in look development, lighting, and compositing. His extensive career includes working at high-profile VFX-intensive productions and award-winning CG studios for films, TV, commercials, and music videos with some of the top brands and companies in the industry, including clients such as Apple, Nike, Ford, BMW, Pepsi, Target, and Audi, among others.
Manes finds inspiration and influence amongst his peers within the VFX community. Whether it's a new personal project being shared on social media or within a group of artists, or a new technique or methodology being used in a new public campaign, he finds himself continually learning, growing, and drawing inspiration from the industry itself. He also draws on past experiences, regardless of medium, to determine the best strategy and path forward when dealing with creative challenges or opportunities in any given project and believes there is a lot of crossover opportunity between them in terms of methodologies.
"This role as Head of CG will utilize my understanding of all aspects of the department, along with my personal track record of establishing top-notch creative teams," he continues. "When leading creative teams, I believe it's of paramount importance to relieve the artists of technical constraints, ensure the pipeline is reliable and efficient, and provide effective communication in every project. This allows the artists to stay fresh, excel at what they do best, and ensures delivery of high-quality content for our creative partners and clients."
Manes will be tasked with helping to expand AFX Creative's current team with additional top talent and believes it's important to ensure a high level of culture and connection with everyone involved, even though they all will be working remotely. "In my opinion, the strength of a team is directly reflected in the final outcome of a project. When the team is solid, the end result in the work truly shows."
On the heels of their blockbuster Super Bowl LVI General Motors campaign, AFX Creative Executive Producer Nicole Fina is excited for this year along with the addition of Manes to their leadership team, "Yarin brings to the table a robust CG experience in a variety of high-end work, deeply rooted in the advertising space. His blend of creative and technical prowess will help expand our CG capabilities. Yarin has an innate ability to connect with a director's vision, which has earned him respect from creative teams and artists alike. Yarin's passion for excellence, coupled with his unique expertise is aligned with the creative growth of AFX Creative as a whole. We are thrilled to welcome Yarin to our growing best-in-class team of talent."
Social Media:
Facebook / afxcreative
Twitter / @AFX_Creative
Instagram / @afx_creative
About AFX Creative:
AFX Creative is a creatively-driven, multidisciplinary content creation studio based in Santa Monica. Specializing in groundbreaking design, branding, animation, high-end visual effects, and finishing, AFX Creative makes one-of-a-kind content for the commercial and entertainment industries. Fiercely collaborative, we are committed to providing an unparalleled client experience, pairing veteran creatives with modern technology to deliver premium results.