Red Raion, the CGI studio specialized in media-based attractions, announced the launch of their newest CGI film, Moby Dick – Friends to the Rescue! which is now available for licensing in 5D, VR and Dome formats.
After the recent keynote presentation where Valeria Rizzo, Business Development Director at Red Raion, and Sara Menegazzi, the company's Creative Director, explained all the choices behind this CGI production, giving a deep insight into the strategic and technical processes that led to its creation, the Italian company has now shared its trailer, announcing that the film is finally available for licensing in 5D, VR and Dome formats.
This title is a family-friendly revisitation of the world-famous story of the elusive white whale. Spectators will experience in the first person an underwater adventure to save Willa, Moby Dick's daughter, who has been kidnapped by Captain Ahab and needs her little marine friends to rescue her.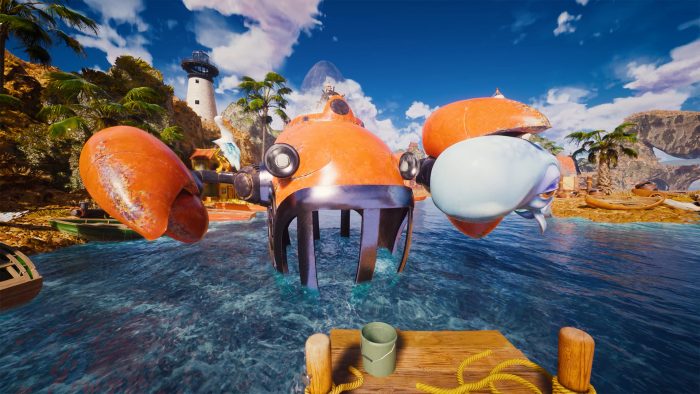 As Red Raion explained, they have adapted the experience to the formats: audiences who will try the 5D version will experience the thrill of an actual ride movie, a fast-paced underwater pursuit to save the little whale. The VR and Dome formats consist of the same story, but with a different rhythm, in a slower and more explorative rescue journey – the company made this choice to avoid any risk of motion sickness in the audience.
"It's amazing to finally be able to share this film with the world", says Valeria Rizzo. "The operators who got to watch it in private during the last events we took part in, the DEAL in Dubai and the SEA Expo in Riyadh, gave us enthusiastic feedback, so we really couldn't wait to publicly launch the movie and let everyone offer to their audiences this sweet and thrilling tale about friendship beautiful marine environments!"
ABOUT RED RAION
Red Raion is the CGI studio specialized in media-based attractions. Founded in 2015, the studio boasts a fast-growing library of licensed CGI titles and has a long track record in creating custom content. The company's titles are now displayed in amusement parks, theme parks, and FECs worldwide.