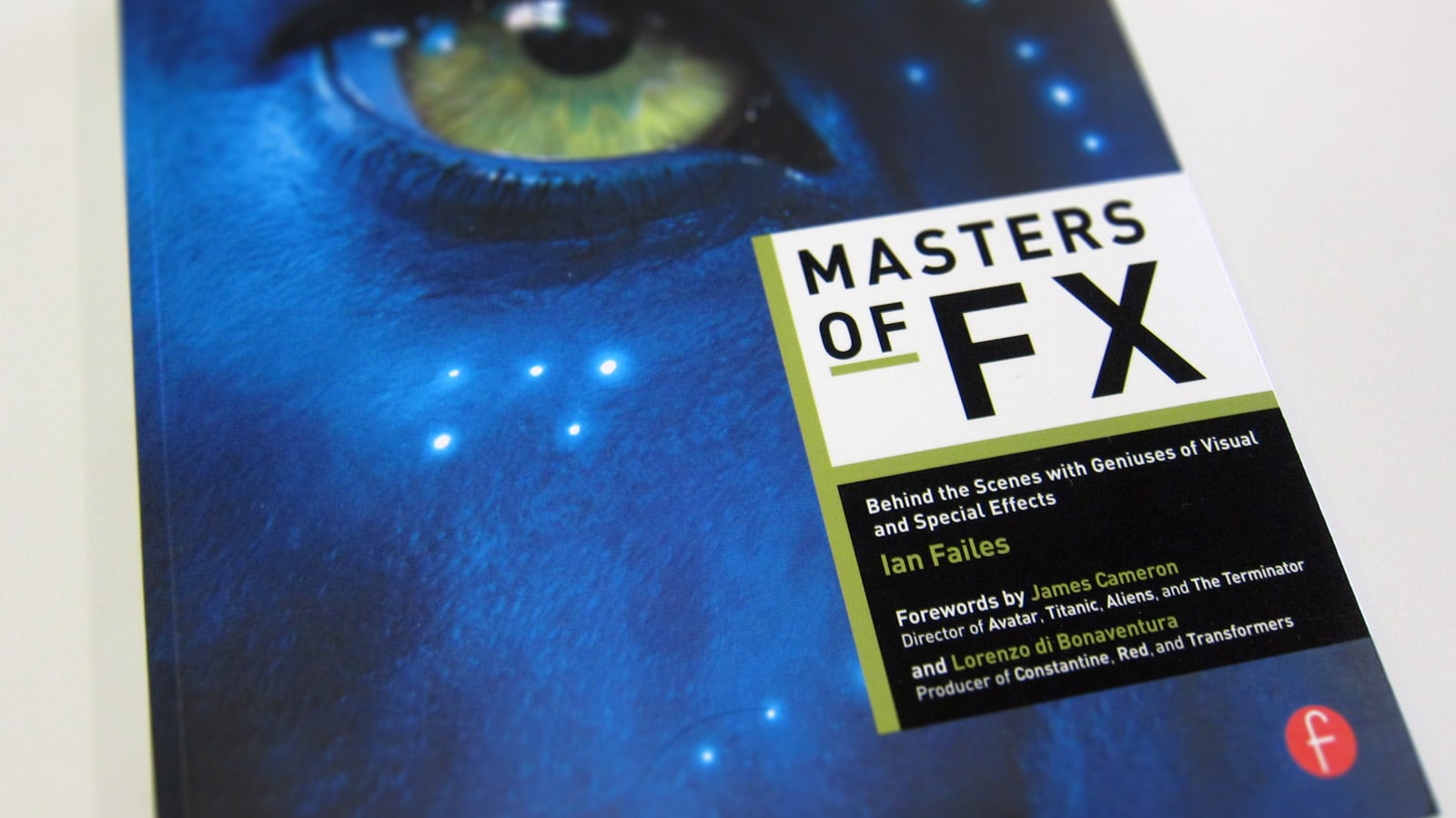 The cutting edge technology that powers today's visual effects would be useless without the visionary artists who use it to craft compelling moving images.
In Masters of FX, a new book from fxguide's Ian Failes, 16 of the visual effects industry's grandmasters are profiled. Each has worked on notable projects both before and after the computer age revolutionized the art and production of vfx:
Karen Goulekas (Godzilla; The Day After Tomorrow; 10,000 BC; Green Lantern)
Dennis Muren (Star Wars: Episodes IV–VI; Terminator 2: Judgment Day; Jurassic Park; A.I. Artificial Intelligence; War of the Worlds)
Bill Westenhofer (Babe: Pig in the City; Cats & Dogs; The Lion, the Witch and the Wardrobe; The Golden Compass; Life of Pi)
Joe Letteri (The Lord of the Rings trilogy; King Kong; Avatar; Planet of the Apes; The Hobbit trilogy)
Rob Legato (Apollo 13; Titanic; The Aviator; Hugo)
Paul Franklin (Pitch Black; Christopher Nolan's The Dark Knight trilogy; Inception; Interstellar)
Richard Edlund (Star Wars: Episodes IV–VI; Raiders of the Lost Ark; Ghostbusters; Multiplicity);
Edson Williams (X-Men: The Last Stand; The Curious Case of Benjamin Button; The Social Network; Captain America films)
Chris Corbould (Golden Eye; Die Another Day; Christopher Nolan's The Dark Knight trilogy; Inception);
Ian Hunter (The X-Files; The Dark Knight; The Dark Knight Rises; Inception; Interstellar)
John Rosengrant (Terminator films; Jurassic Park; Iron Man films; Real Steel)
Format
True to the book's title, the book is focused on the people (not the technology) that have shaped contemporary visual effects. Important films from each master are given two-page spreads that explain what made that particular project important to the industry as a whole.
It takes an artist to see why the shot is not working, not a math major.
James Cameron (from the foreword to "Masters of FX")
Flipping through the pages was an illuminating experience. I saw movies from my childhood (hello, Ghostbusters) and movies from more recent memory (like Interstellar) side by side. In terms of post-production, nearly everything has changed. The basic challenges have remained the same, though: make stunning images.
If you're at all interested in the history or industry of contemporary vfx, Masters of FX is worth checking out.
Masters of FX Amazon.com