In a world of main-on-end credits, it's refreshing to see prominent directors like Guillermo Del Toro embracing the power of opening credits to usher audiences from their ordinary lives into the realm of the film they're about to see.
And this meticulously crafted, 100% CG sequence for "Crimson Peak" directed by IAMSTATIC and produced by Topix does exactly that.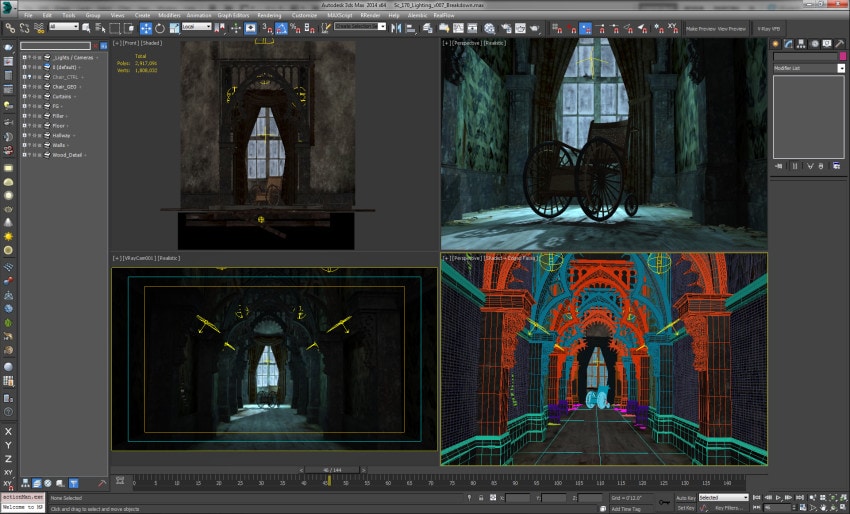 Working for over five months, the team designed a series of vignettes that function on two levels. Independently, they are portraits of characters in the film, each object a clue to a personality or backstory. Collectively, they interlock to form an otherworldly sense of place, pulling the viewer deep into Del Toro's Victorian universe.
Head over to the IAMSTATIC project page for some wonderful process imagery.
Also: Head over to Art of the Title for an interview and in-depth details.
Credits
Director: IAMSTATIC
Creative Director: Ron Gervais, Dave Greene
Production Company: TOPIX
Senior Producer: Cathy Jefferies
Lead Animator/Rigger: Kevin Vriesinga
Storyboard: Ron Gervais
Lighting & Rendering: Abdul Mohamud, Dave Greene
Layout: Abdul Mohamud, Dave Greene
Modeling: Chris Crozier, Abdul Mohamud, Dave Greene, Ronak Shah, Pearce Perkins, Steve McArdle, Chris Johnson, Livio Passera,
Compositors: Rob Del Ciancio, Ron Gervais, Dave Greene, Abdul Mohamud
Editor: Ron Gervais
Client: Legendary Pictures / Guillermo Del Toro