I told myself I wouldn't, but I got sucked into Red Lion Canada's Escape Room challenge for the Toronto Silent Film Festival.
10 minutes later, I was still tapping squares and looking for clues.
The Escape Room is a fully interactive experience where users have to solve clues, find hidden film reels, and unscramble the secret code in order to escape.

The entire experience uses a panoramic photo filled with hidden clues and movie props. When the user clicks on any frame, it turns into a POV video where they see themselves searching that area of the room. Each reel contains one letter. Those letters can be combined to create a secret code. There's only one code that opens the door, so you need to find all seven letters to escape.
Created to promote this year's Toronto Silent Film Festival, which focused on films that were previously thought to have been destroyed or lost.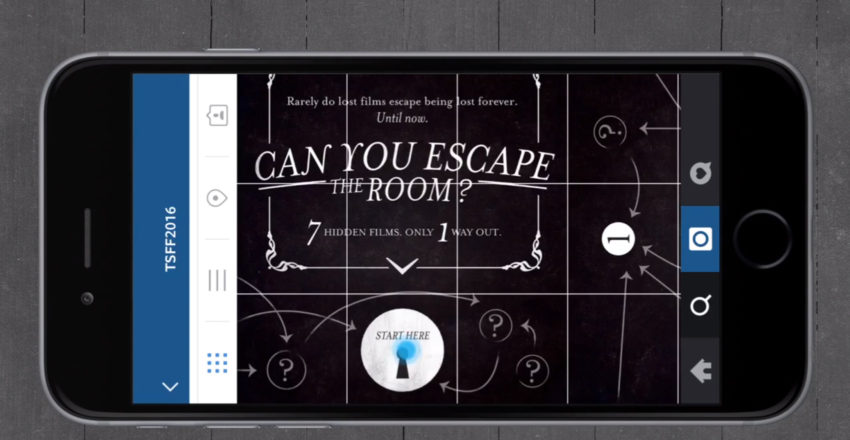 This is the fourth time the TSFF has created Instagram-based experiences to promote the festival and the third time with agency Red Lion Canada. For a crash course in innovative Instagram marketing, check out the previous campaigns, too:
Links
Credits
Client: Toronto Silent Film Festival
Agency: Red Lion Canada
President, Chief Creative Officer: Matt Litzinger
Associate Creative Director: Pepe Bratanov
Designer: Duncan Collis
Copywriter: Kyle Carpenter
Account Director: Nicole Spinner
Account Executive: Abi Berkley
Solutions Director: Lauren Brown
Producer: Meghan Cassidy
Director: Eden Robbins