Directed by Saschka Unseld ("The Blue Umbrella"), the latest Chipotle short sticks to a proven approach.
The story arc for "A Love Story" is familiar: well-intentioned food providers follow rampant success down the path to commercialization and mass production before eventually realizing their mistakes and rebooting their businesses — and lives — in accordance with sustainable practices.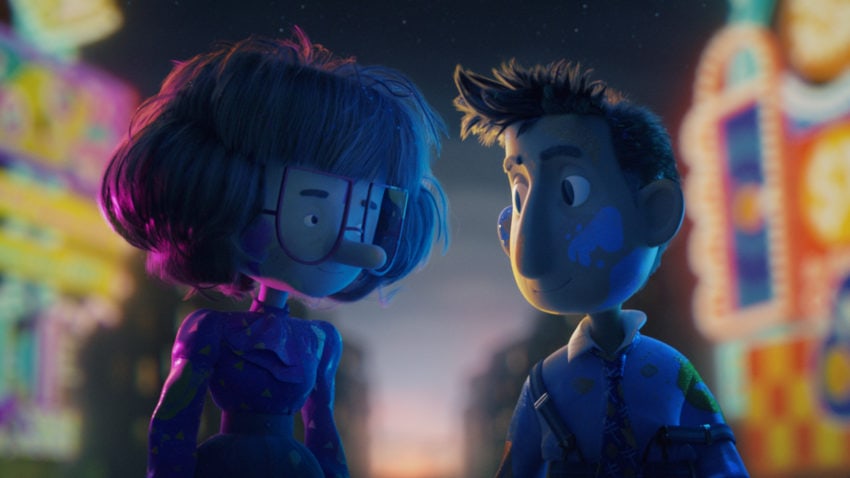 Saschka's masterful storytelling powers are on full display here. Wordlessly, the short's characters quickly work their way into the viewer's heart. The resolution, while predictable, is also sweetly satisfying.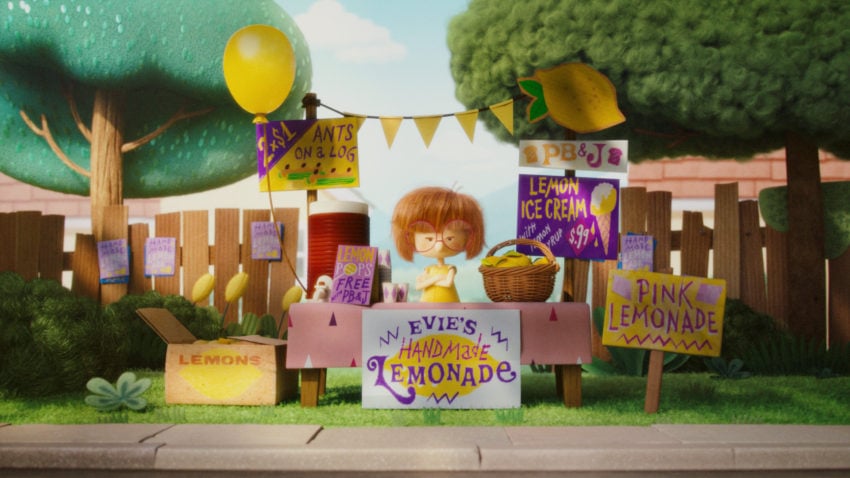 The production team at Passion did a phenomenal job bringing the visuals to life. The film's tactile quality and sumptuous use of light are deliciously scrub-worthy accomplishments.
Also in the Chipotle short-form series…
Credits
Client: Chipotle
Title: A Love Story
Agency: CAA Marketing
Production & Animation Company: Passion Pictures
Director: Saschka Unseld
Art Director: Katy Wu
Executive Producer: Debbie Crosscup / Ryan Goodwin-Smith
Producer: Sibylle Preuss
Animation & VFX Credits (Passion Pictures)
VFX Supervisor: Neil Riley
CG Supervisor: Christian Mills
Animation: Wesley Coman/ Chris Welsby/ Aldo Gagliardi/ Cath Brooks/ Catherine Elvidge/ Karin Matteson/ Scott Bono
Texture & Shading: Ian Matthews / Katreena Erin Bowell/ David Domingo Jimenez / Leigh Van Der Byl/ Louise Chassain / Sara Diaz / Stuart Hall/ Arkin Esfref / Alex Holman / David Watson/ Leigh van der Byl/ Camille Perrin/ Patrick Kraft/ Roxanne Martinez
Rigging: Morgan Evans / Matteo Nibbi / Giulia Dell'Armi
VFX: Jamie Franks / Colin Perrett/ Kwai Keung IP/ Junaid Syed/ Antonios Deftarios/ Guillaume Zaouche/ Gabriele Veronese/ Matt Moyes/ Robin Nordenstein/ Alice Jarre
Light & Render: Christian Mills/ Richard Moss / Stuart Hall / Adrian Russell/ Patrick Kraftt/ Alex Holman/ Roxanne Martinez/ David Watson/ Nikolay Kulishev/ Simon Maddocks/ Francois Pons
Compositing: Johnny Still/ Andre Bittencourt/ Raphael Theolade/ Valeria Romano/ Javier Cid/ Alex Grey
Animation Supervisor: Jay Boose
CG Coordinators: Joost Zoetebier / Suzanne Forward
Character & Production Design: Katy Wu, Amandine Pecharman
Graphic Designer: Davide Saraceno
Production Assistant: Paige Sullivan
Post Production Services: Technicolor Postworks NY
Colourist: Max Horton
Music Producer: Blake Mills
Music Performance: Brittany Howard, Jim James