This election day, I can think of no better way to celebrate than by performing your civic duty and enjoying some amazing issue-based animation made by none other than Buck.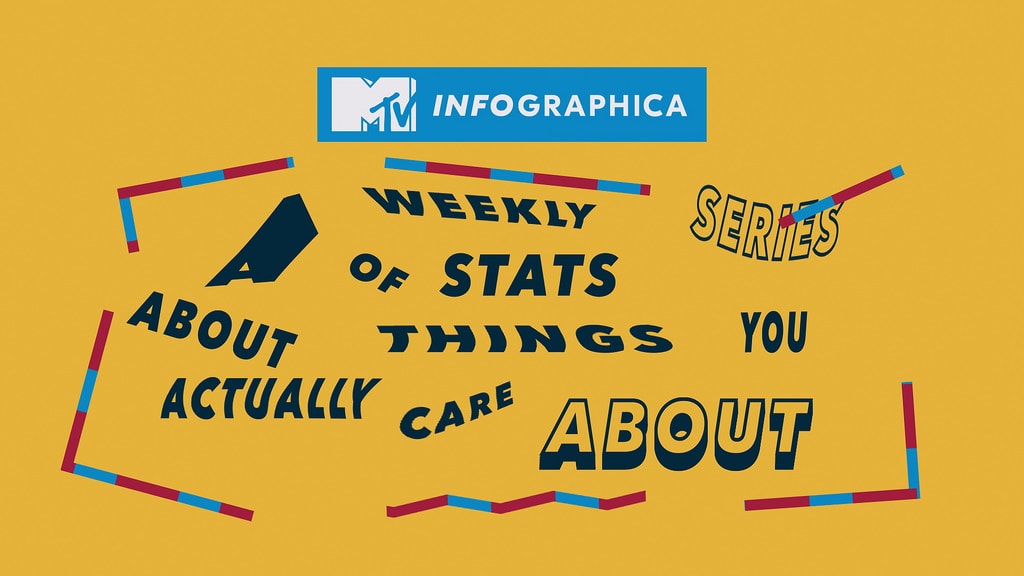 "Infographica" was made in collaboration with MTV and the "Elect This" campaign. By doing what they do best, Buck created a smattering of issue-based animations in a modular format that MTV could use to create videos their viewers actually care about.

Ranging from topics like gay marriage and social justice to issues such as climate change, immigration, and healthcare, "Infographica" takes the viewer through a mixed-media extravaganza using Buck's effective all-hands-on-deck strategy.
As with much of Buck's work, they aren't afraid to explore, get their hands dirty and let's face it, get a little weird. Whether your interests lie in 3D, typography, 2D animation or stop motion, there is something for everyone in this series which is structured around many of the day's most pressing issues.
Be sure to check out the full series below as well as the credits.

Re-Build It:
Patriotism:
Social Posters:
Body:
Infographica Template:
Credits:
Infographica Promo
Executive Creative Director: Orion Tait
Creative Director: Thomas Schmid, Yker Moreno
Executive Producer: Anne Skopas
Production Coordinator: Alexi Yeldezian
Storyboards: Thomas Schmid
Design: Thomas Schmid, Federico Reano, Justin Fines, Yker Moreno, Jon Gorman, Andreas Bjoern Hansen
2D Animation: Jose Fuentes, Federico Reano, Caleb Wood, Kyle Mowat, Andreas Bjoern Hansen
Set Fabrication: Victoria Arslani, Kyle Mowat
Stop Motion Photography: Thomas Schmid, Kyle Mowat
Lighting: Anibal Hernandez
Composite: Federico Reano, Jose Fuentes
Re-Build It
Executive Creative Director: Orion Tait
Creative Director: Thomas Schmid, Justin Fines
Executive Producer: Anne Skopas
Production Coordinator: Alexi Yeldezian
2D Animation: Rocio Cogno
Cel Animation: Caleb Wood
Patriotism
Executive Creative Director: Orion Tait
Executive Producer: Anne Skopas
Creative Director: Thomas Schmid, Yker Moreno
Production Coordinator: Alexi Yeldezian
2D Animation: Rocio Cogno, Wei-Shen Wang
Social Posters
Executive Creative Director: Orion Tait
Creative Director: Daniel Oeffinger, Thomas Schmid
Executive Producer: Anne Skopas
Production Coordinator: Alexi Yeldezian
Design: Daniel Oeffinger, Jaedoo Lee
2D Animation: Daniel Oeffinger, Jaedoo Lee
Body
Executive Creative Director: Orion Tait
Creative Director: Thomas Schmid
Executive Producer: Anne Skopas
Production Coordinator: Alexi Yeldezian
Art Director: Stephen Kelleher
CG Supervisor: Bill Dorais
3D Modeling: Dan Dickheiser, Arvid Volz
3D Animation: Chris Guyot, Brice Linane, Arvid Volz
3D Lighting/Shading: Brice Linane, Arvid Volz
Composite: Brice Linane
Infographica Template Montage
Executive Creative Director: Orion Tait
Creative Director: Thomas Schmid, Yker Moreno
Executive Producer: Anne Skopas
Production Coordinator: Alexi Yeldezian
Art Director: Andreas Bjoern Hansen
Design: Jon Gorman, Yker Moreno, Andreas Bjoern Hansen
2D Animation: Andreas Bjoern Hansen, Jose Fuentes