Charting the year ahead, you may be thinking about the products, services and causes you would love to call clients. The federal government might not top your wish list.
But, what if Obama emailed? Ok maybe not Obama, but Josh Miller, (outgoing) chief of product at the White House. Last summer, Nexus Studios got that cold call to collaborate on an educational app. Josh and the White House Historical Association, together with director Jack Cunningham and his Nexus team created 1600: a charming AR experience that reminds us that the White House is the People's house.
To see their work, just download the free iPhone or Android app. Then point your phone towards a one dollar bill to watch a playmobil-like scene unfurl. Spend a few minutes being guided through a typical year-in-the-life at the White House.
Curious about how the project came to be, I reached out to both Josh and Jack to answer a few questions.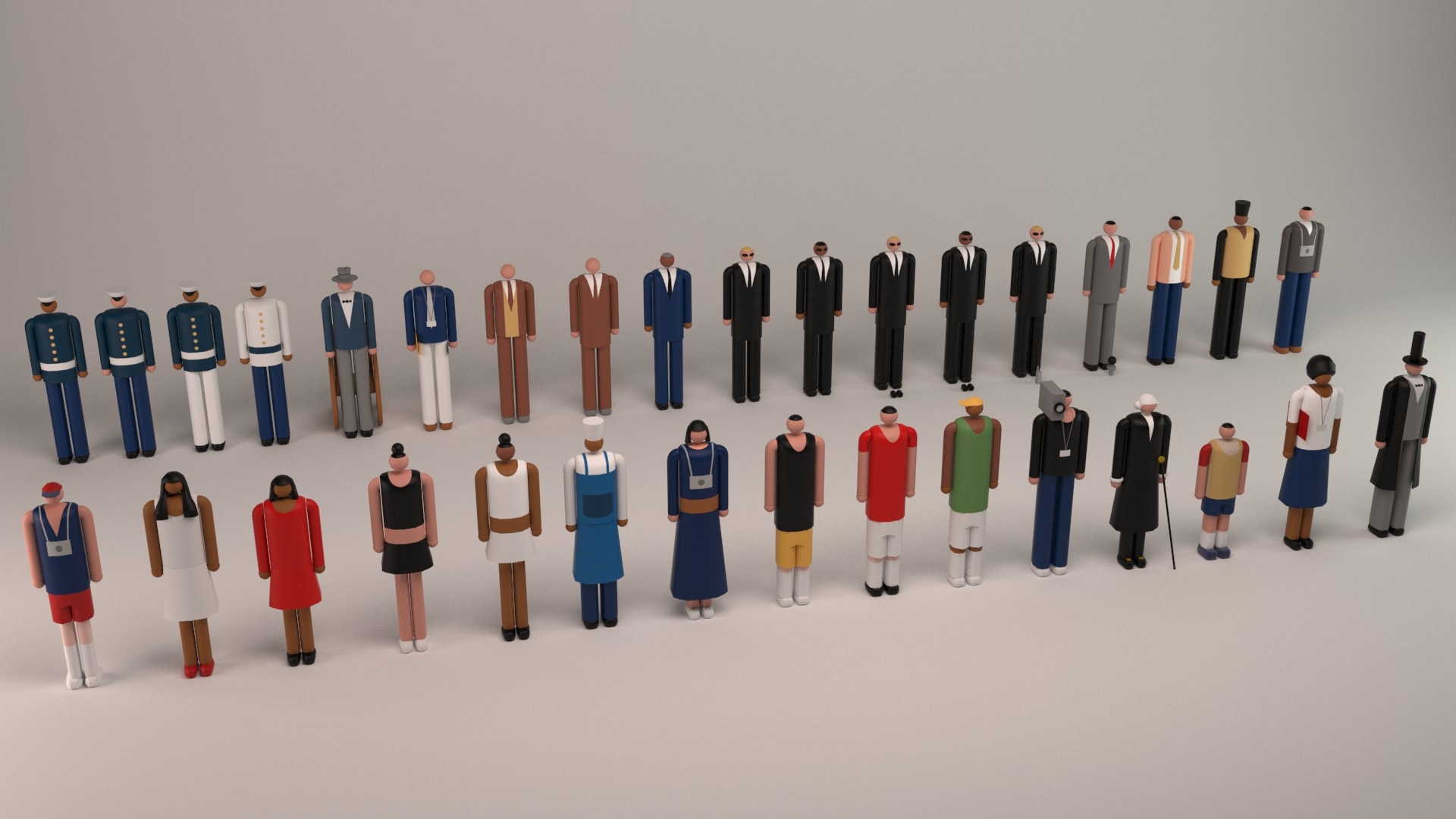 Josh: You're the White House's first director of product. Tell me a bit about your role and what it has entailed.
I work on improving and expanding the White House's portfolio of digital products. For example, our petitions platform is used by millions of people every month but didn't work on mobile devices – we fixed that. We also built a way to message the White House on Facebook, via the first-ever government messaging bot, so sending the President a message is as easy as sending one to your friend.
Josh: How did the idea for this app come about? What problem were you trying to solve, or if not a "problem" – tell me a bit about the "why" behind the project.
Our digital product goal is to "meet people where they are." That's why we joined Snapchat, for example, because it's where certain demographics of Americans receive news and information. For this project, our goal was to meet the youngest Americans where they are, and many of them are playing games on their smartphones – or a family member's smartphone or tablet. We wanted to educate kids about what the White House does – they may know the President lives here, but what do we do every day? Every year? The aim was to teach the youngest Americans the answer to that question.
Josh and Jack: Why utilize AR?
Josh: It's fun! And the youngest Americans are using it more than anyone else. From Snapchat Lenses to Pokemon Go, AR felt like an engaging way to learn and experience a new topic – more so than a blog post or even video.
Jack:  I guess AR as a technology isn't anything new. It is however becoming more readily available to the masses. It's a pretty unique way of giving people an experience, whether that is narrative or just pure wonder. Why AR? Probably because we still don't know the full potential, or rules and that's a very exciting prospect. I feel very lucky to have been able to work in a new medium as it takes hold on people's imaginations. Hopefully kids look at this and get inspired to come up with infinitely better ideas. I know that after finishing this project, I feel like I'm just getting warmed up.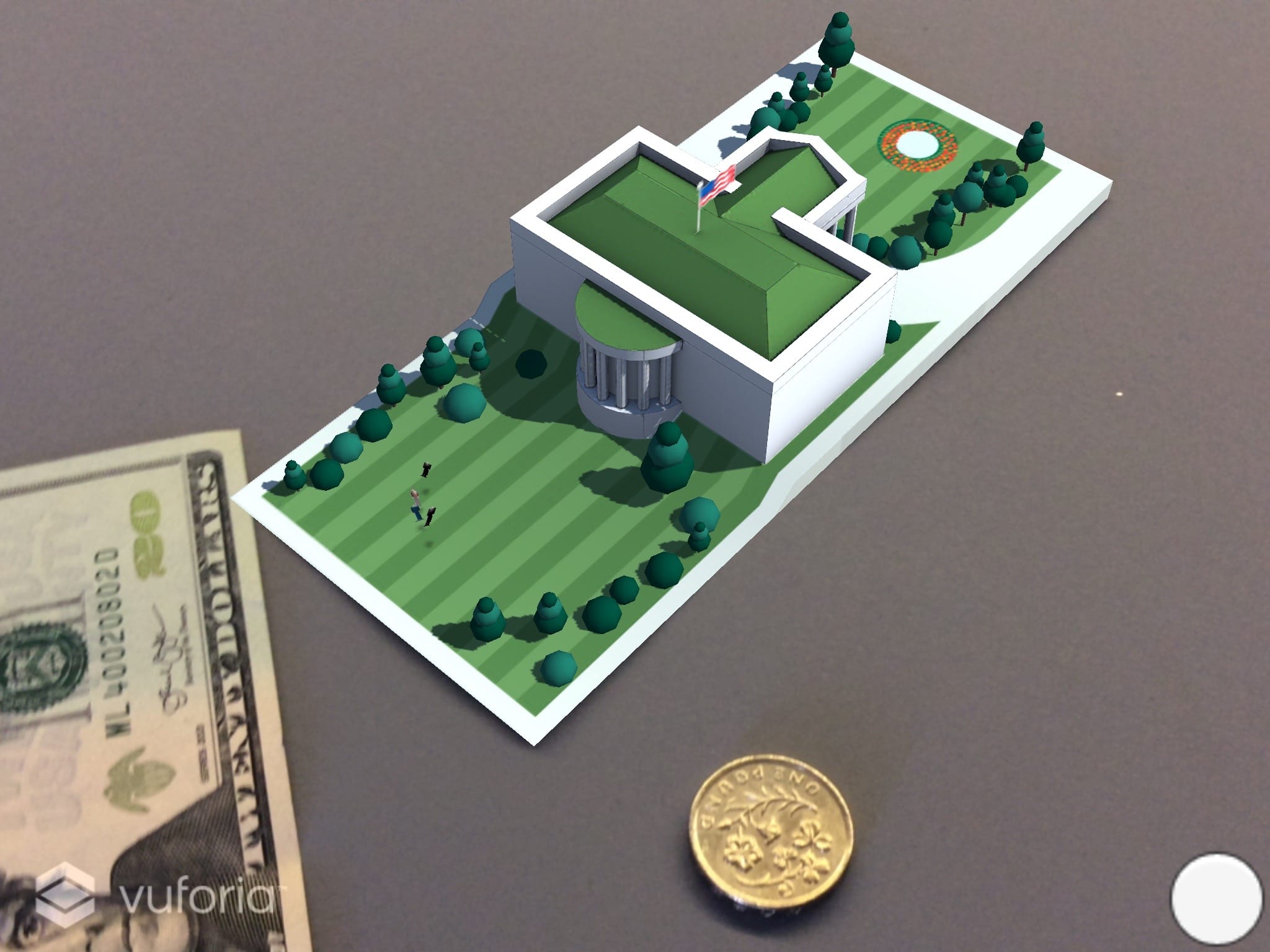 Jack: What was the project's timeline?
I came onto the project at the end of August which feels like a lifetime ago. The trouble with AR is its animation but with like 8 other steps. I spent the first month trying to get my head around the scale, set and style of the experience. Let alone what was going to happen once the White House revealed itself. We also had a hard time interpreting 'frames' of animation. We'd animate a scene in 3ds Max, be really happy then export it only to see half the animation play out and all the characters just vanish. Luckily we had the time for some good old R&D. A rare treat in the world of commercials.
Jack: What was it like to collaborate with the White House?
I have to say working with Josh was a pleasure. He was very understanding of the process and contributed some inspired ideas into the project. It's a real plus if you're able to tackle a project where you deal with the client directly, and what a client to work with! My producer Luis had to double check Josh's email when it first came in as it's not everyday you receive an email from THE White House.
Josh was kind enough to invite us to the White House on the day we launched the app. Very surreal indeed. I'm still digesting the experience. I'll get back to you on that. I've always been in awe of American politics and what a time in history to have worked with the Obama administration, in its final days. We're moving into very uncertain times. Reading the news is a particularly bleak experience. Working in Animation can feel like a very trivial job in the grand scheme of things but hopefully it;s small innovative projects like these that connect with people in some way that make a tiny difference to their day for the better.
Josh: Some folks in the design and animation community are actively thinking about how their skills can be applied to political or civic goals. Any thoughts or advice?
Act on those thoughts – we need you! There are great government organizations, such as the US Digital Service and 18F. But there are plenty of non-government organizations doing amazing civic work, and even weekend projects can go a long way. I've found civic tech work to be a very rewarding application of my professional skills – it is very fulfilling, and I highly recommend it to any creative person that is on the fence.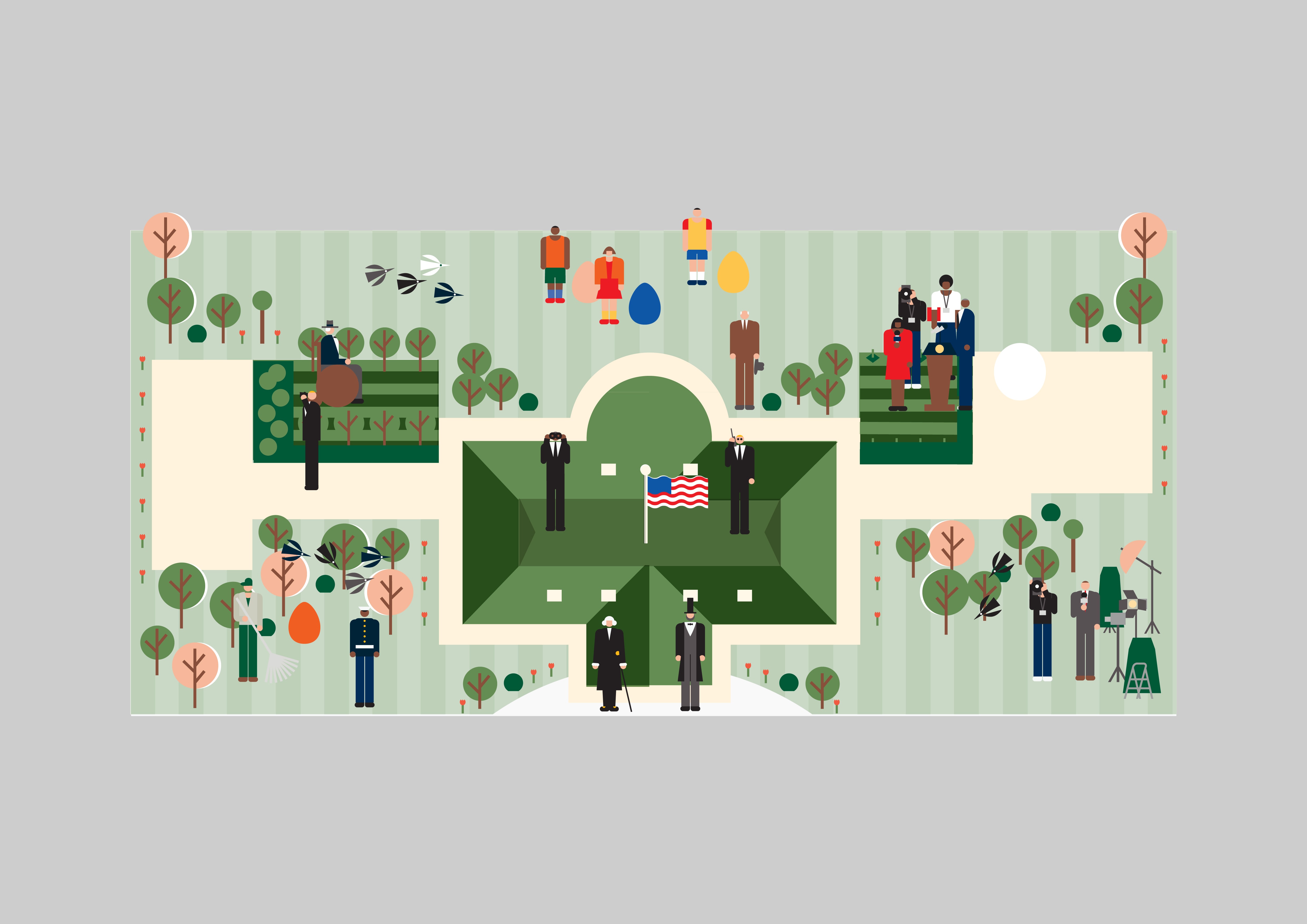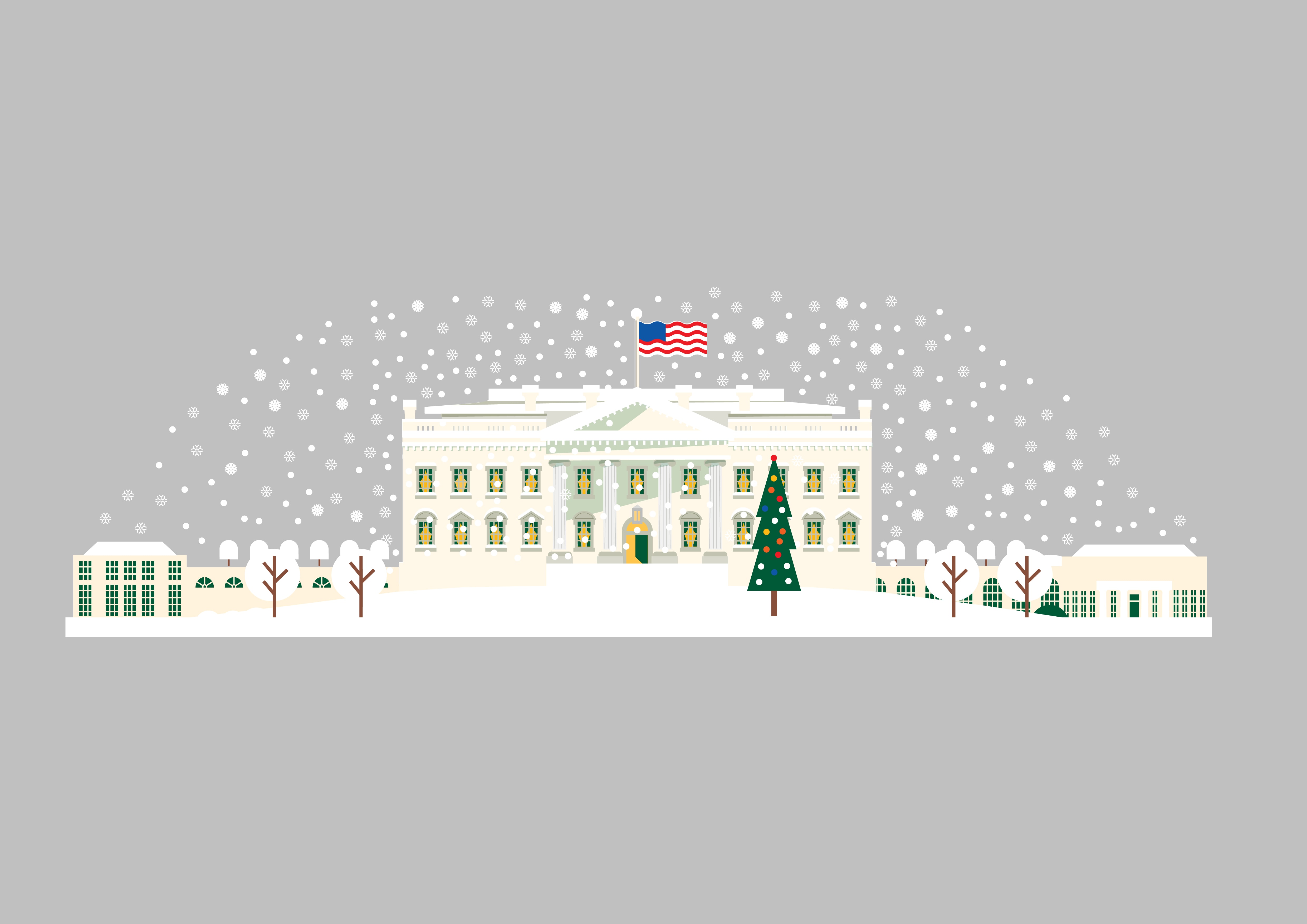 Credits
Client: The White House Historical Association and the Executive Office of the President
Production Company: Interactive Arts at Nexus Studios
Director: Jack Cunningham
Executive Creative Director: Chris O'Reilly
Executive Producers: Luke Ritchie
Senior Interactive Producer: Luis De Jorge Larder
Animation Producer: Mariano Melman
Production Manager: Maiwenn LeBorgne
Project Lead: Dara Cazamea
Illustrator: James Graham
Animators: Joe Sparrow, Will Lorton, Eoin Coughlan, Fabrice Fiteni, Juliette Coutelier
Rigging: Florian Caspar
3D Generalists: Jeremi Boutelet, Francois Mancone, Matteo Sanna
Lead Unity Developer: Vegard Myklebust
Studio Manager: Natalie Busuttil
Assistant Studio Manager: Electra Fotopoulou
UX/UI Design: Edmund Fung
Sound Design:
Voice Over: Josh Earnest, Press Secretary for the White House
Joe Wilkinson @ String and Tings
Additional sound: Catalyst Music