Meet William Arnold, the creative behind the curtain who made a splash with his OFFF by Night 2016 title sequence.
As an art director at the Mill NY, William manages to combine the creative impulses of an artist with the finely polished deliverables you'd expect from the Mill. Over the past few years, he's collected accolades from the One Show, Communication Arts, AICP and the SXSW Film Festival.
I had a one-on-one with William to discuss his OFFF by Night title sequence, his thoughts on the industry and his plans for the future.
Q&A with William Arnold
Can you tell us a little about yourself and your creative path to now?
I just want to get one thing out of the way: I'm not a real animator.
I can say that because I work with some amazing animators, and I'm not one of them. I'm a designer who utilizes motion and simulation to generate unexpected results.
Like a lot of people in the advertising industry, my creative path has essentially been a series of random but fortunate events. I never received a traditional design or animation education. I studied photography at NYU, but by the time I was finished, I was pretty sure I didn't want to be a photographer.
I had hopes of being a fine artist, but I didn't know where to start, and I had a lot of conflicting ideas about the type of art I wanted to make. In fact, I still do.
How did you get your start?
A few years after college, I found myself at the front desk of a production studio called Brand New School. I answered phones, took lunch orders, and paid my dues for about a year.
It was during this time that I first learned about motion graphics and what it meant to be a designer. Before that, I had never really thought about design. I started staying late, I asked a lot of questions, and I taught myself some of the basics.
Eventually, I was able to make the jump into a creative role. I worked there as a designer for a few years, then freelanced around after that. I ultimately ended up at The Mill, where I am now an art director.
You tend to keep a low-profile on the web. Is that intentional? 
It's certainly not intentional. At least, not anymore.
I just Googled a few combinations of keywords associated with my name and work, and my website never came up. I've always believed that the internet is a very democratic place. If something or someone is interesting enough, people will eventually search for it, find it, and hopefully share it.
I'm no exception to this rule, which basically means that I need to make better work!
That's a good way of staying motivated! Speaking of name awareness, do you have any thoughts on awards and accolades?
Great question. I'm generally surprised by how much credit agencies get when it comes to awards.
But I'm definitely biased. In terms of the inherent value of an award or accolade, I think every situation is different. I'm still not totally sure how work gets nominated in the first place. I know certain festivals and competitions cost a lot of money to enter, which doesn't seem very democratic or representative of the best work.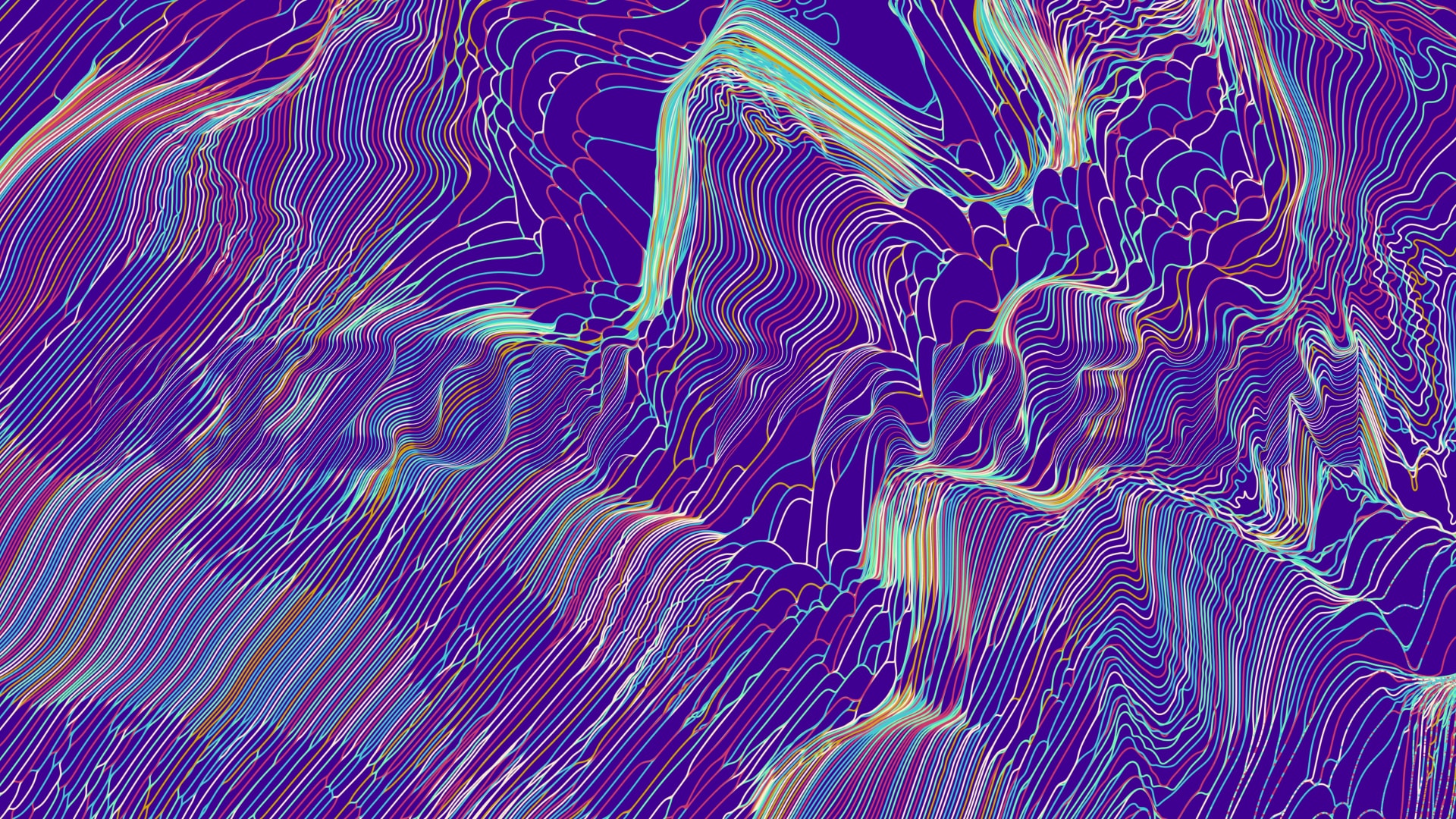 Breaking down the OFFF by Night 2016 sequence
Can you tell us about how the OFFF By Night 2016 came to be? What was the idea behind the OFFF sequence?
OFFF approached The Mill to create the title sequence, and one of my creative directors, Mario Stipinovich, thought I would be a good fit to direct the project.
I think a lot of that decision was based on the personal work that I'd been making outside of the office. Prior to the OFFF titles, I was exploring different ways of combining 3D simulations with more traditional elements of graphic design.
Mario has always been very supportive of this outside exploration, and I think it made sense to incorporate some of that groundwork into the title sequence. In terms of approach, the vision was always pretty clear: to create an entire piece out of 3D software — but render everything out flat and graphic.
I dig the hero OFFF end-card color refractions at 3:20. Are there any particular shots that are your favorite?
Thanks! That shot, along with a few others, was created with the 3D gradient shader in C4D.
In terms of my favorite shots, I love the opening sequence, but I'm also a big fan of certain transitions between different names. These transitions were some of the most challenging parts of the project.
For example, around the 0:30 mark, we go from a Houdini shot to a Maya shot, and we use C4D to bridge the two. The constant toggling between pieces of software required a lot of organization.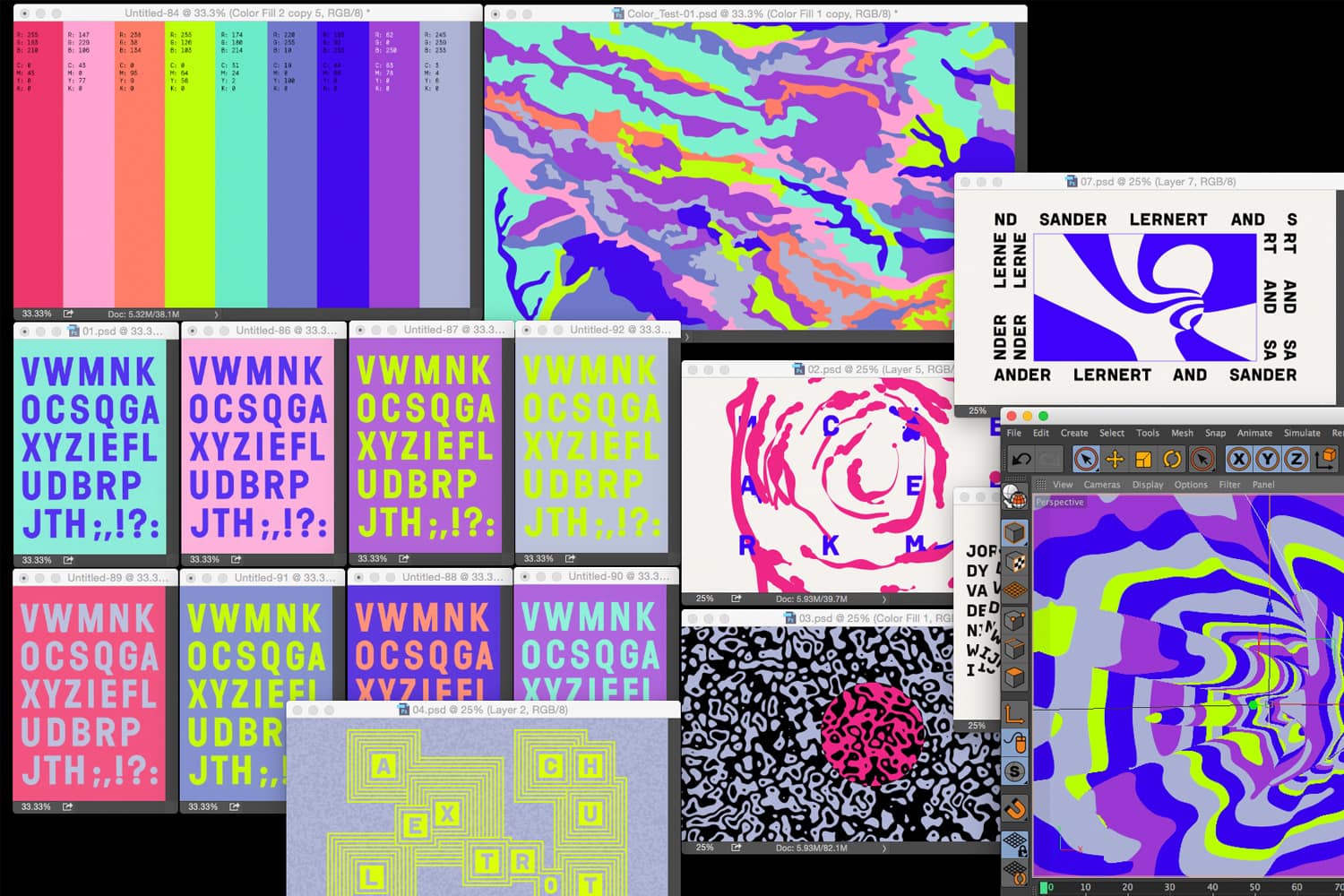 How is working in Houdini different from working in C4D?
In my mind, there's a pretty noticeable gap between C4D and Houdini. Unlike C4D, Houdini allows for complete freedom and control. I'm not a Houdini artist myself, so I'm always impressed and inspired by those who are.
But in terms of the title sequence, it's not easy to tell which software was responsible for making each shot. So, I suppose that says something about the general parity of the different platforms.
How close was the finished sequence to the initial vision? Were there any pleasant surprises?
The entire process was essentially a series of pleasant surprises.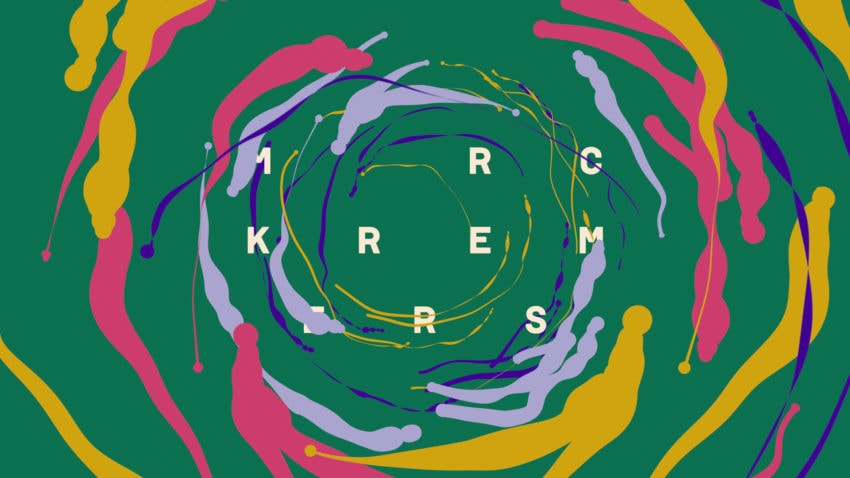 This project was unique for a variety of reasons, but the most important one is that we never relied on storyboards or style frames to create the finished sequence. Instead, we set up a series of parameters and then individually explored within those parameters.
C4D, Maya, Houdini, and Nuke were all used in the process. As ideas began to develop, we started to craft a loose edit around the most successful explorations. Once the edit began to take shape, we started thinking of ways to seamlessly transition between different names, which also meant seamlessly transitioning between different pieces of software.
It's important to acknowledge that the creation of the title sequence was a group effort. Greg Gangemi, Ehsan Parizi, Laurent Giaume, and Nick Couret-Chailloux were instrumental in the process.
That's a very organic process, and obviously it worked well. Could you briefly describe the pipeline for this process and how long did you have to work on this?
We started by deciding on the rendering technique. The idea was for everything to be graphic—no shadows or highlights. This look gave everything a consistent feel and made all of the shots more compatible.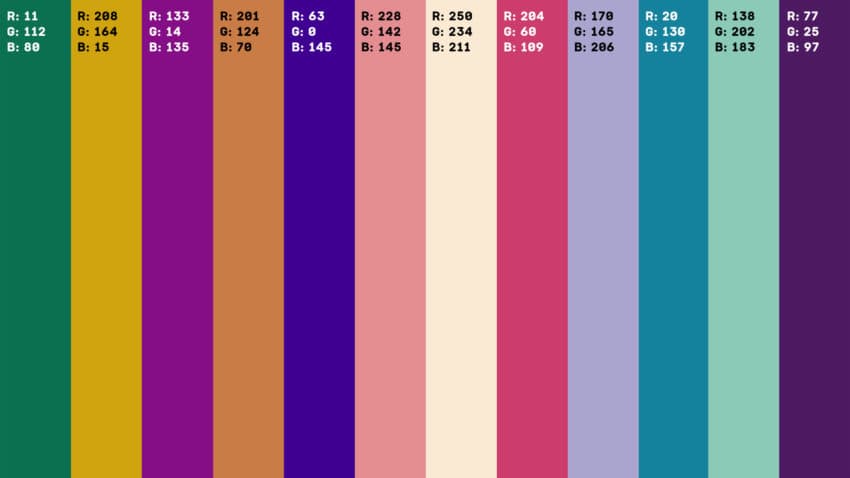 From there, we locked down a specific color palette. Once we were aligned on look and color, we started experimenting. We knew we wanted the motion to be fluid and organic, so we referenced things like lava lamps, slime molds, and dripping paint.
Our goal was to create a different technique for each name. All said and done, we probably developed around 50 ideas and only ended up using half of them. We had about 3 months to finish the project, but most of the work was done at night and on the weekends.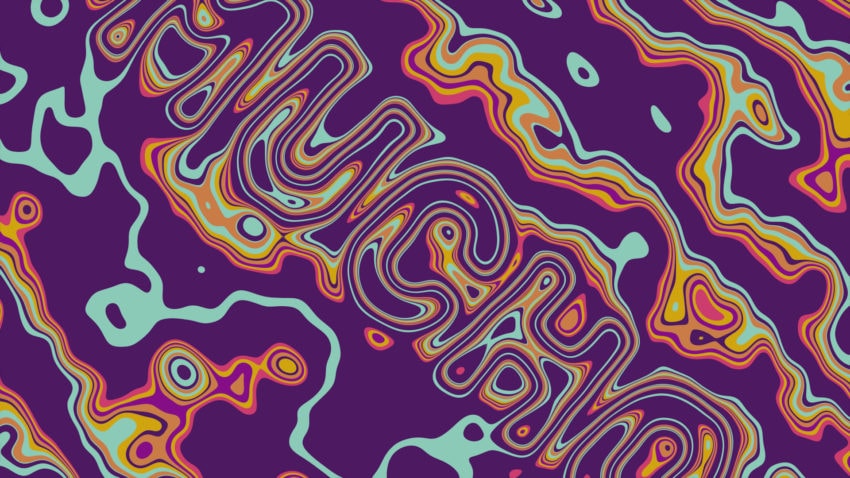 Were you surprised by the reception it received once it made it's way out on the internet?
I really didn't know what to expect when the titles went live on the internet. The process of making them was so fluid and experimental that my expectations were constantly shifting. By the time everything was finished, I felt more relieved than anything else.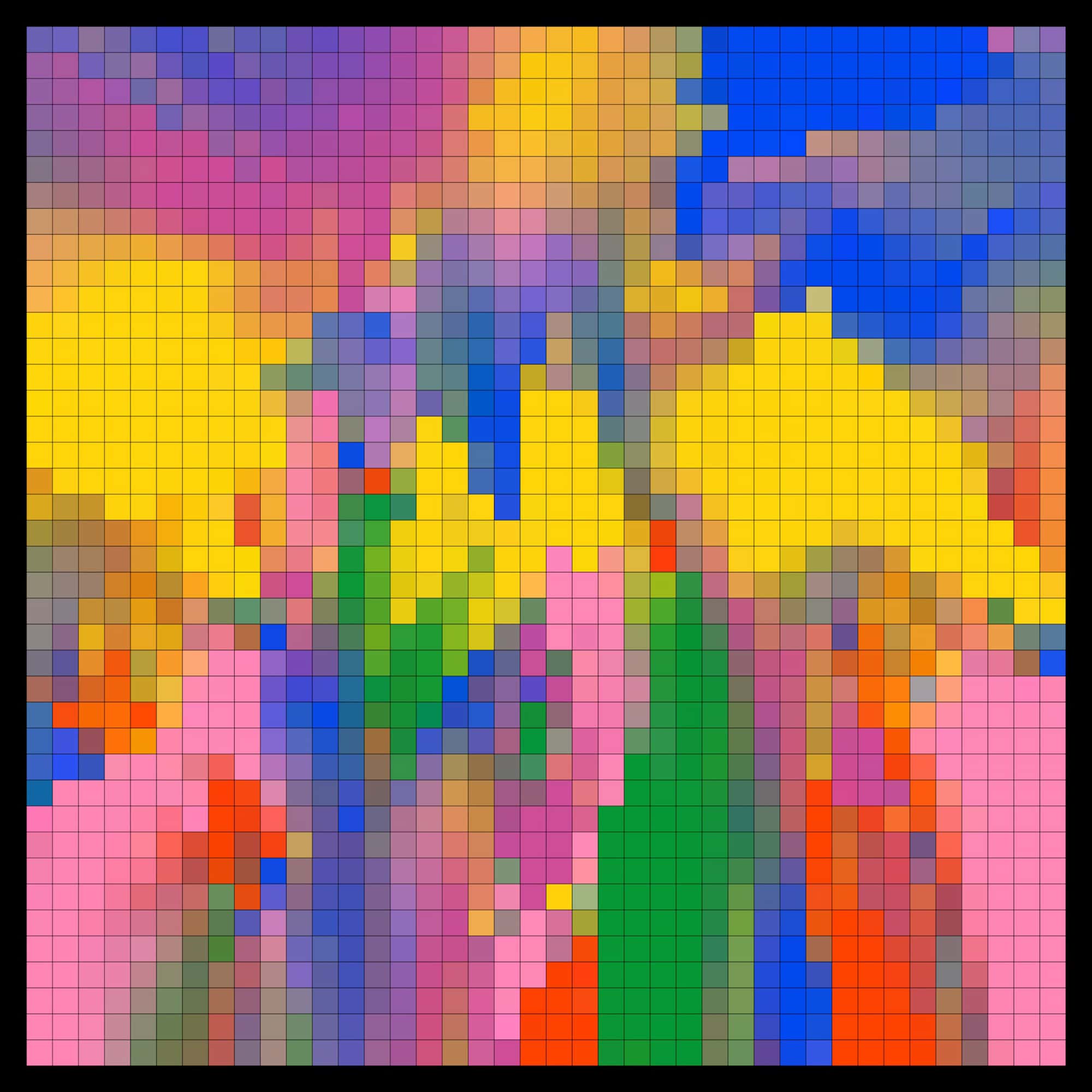 Art direction and finding your own voice
What are the challenges to art directing your vision to the final product?
Every project has its unique challenges. Sometimes it's a stubborn client. Other times, it's an unrealistic schedule.
A good art director bridges the expectations and strengths of all the parties involved. I'm constantly trying to get better at trusting other people. I'm a particular person, and giving up creative control has always been a challenge. But over the years, I've learned that collaboration leads to the strongest possible work.
How do you manage to stand out with a distinct creative vision without falling into the pitfall of designing something forgettable or generic?
I don't have a definitive answer for this question, because I'm still trying to figure it out.
But I will say that my favorite work has always resulted from the evolution or combination of past ideas—things that reflect my life experiences and personality. I'm trying to get better at making work that feels more personal, rather than chasing trends.
Your digital paintings are an interesting exercise in surrendering creative control. Can you tell us about these explorations?
For me, these digital paintings are explorations of patterns and creative decision making. I'm interested in the choices I make when there's no objective or client brief.
What guides my decision making?
Is there an underlying pattern? Or am I purposely avoiding a pattern?
What makes one abstract painting more successful than another?
I'm not sure I can answer any of these questions, but making these paintings forces me to consider the decisions that go into traditional forms of design.
You have an organic yet ordered-irregularity, if you will, to your work. What do you attribute your sensibility to? Were you a fine-artist before taking on design?
Some of my earliest memories are of things that could be considered organic, yet ordered.
I remember going to the Natural History Museum (in LA) and being mesmerized by the dioramas. Not because of the animals, but because there was an element of nature and irregularity contained within a perfect glass box.
I couldn't explain it at the time, but this dichotomy really spoke to me. Since then, not much has changed. I enjoy order and intention, but also the unpredictability of emotion, nature, and destruction. If these opposing forces can be represented in a single image or object, that makes me happy.
Are you working on any projects these days? What can we expect from William Arnold in the near future?
I'm working on a few interesting projects at the moment. One is a VR experience that visualizes data and infographics in a very human way.
Another thing I'm excited about is a talk I'm giving at OFFF Tel Aviv this fall. It's going to be an extension of some of the stuff I've spoke about in the past: randomness and unpredictability within creative decision making. But this time, I'm thinking of ways to work in a crowd-sourcing mechanism, with the aim of providing depth and immediacy to some of the ideas.
You've been working on quite a few experiential projects at the Mill, what's your take on this medium and where do you see the future of it?
It seems to be where everything is headed. I love the surprise and unpredictability that comes with experiential work. It's less about making an endless string of individual decisions and more about crafting parameters.
I like it when forces outside of my immediate control help create the final product. Digital design is becoming more and more about creating tools that are capable of generating unique content.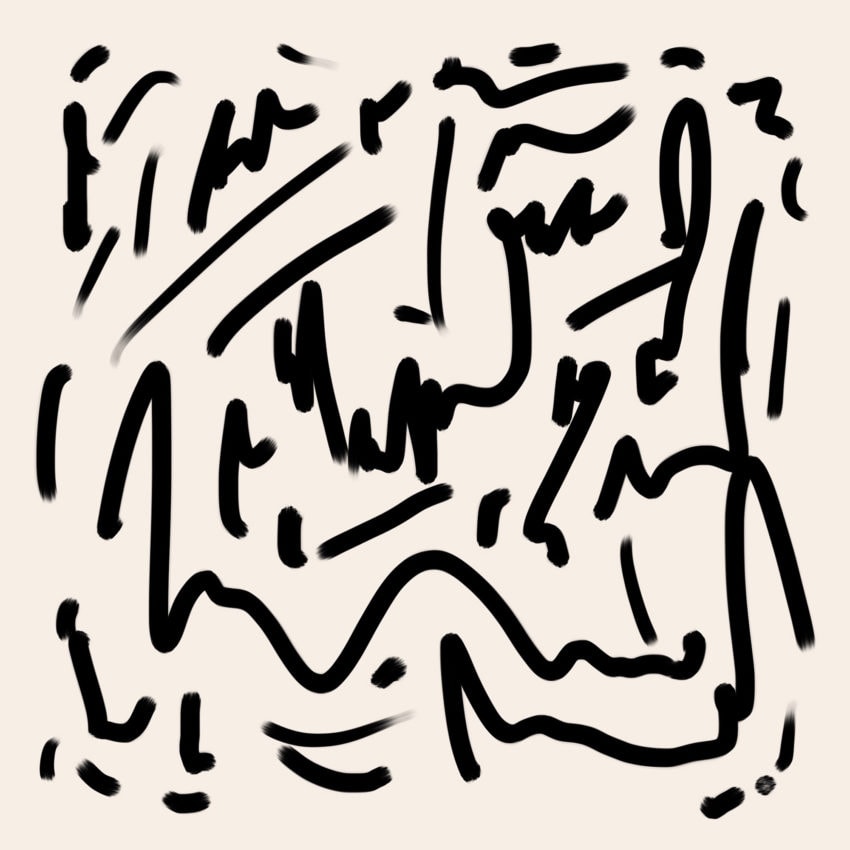 Are there any creative goals or milestones that you'd like to reach? Any projects that you'd like to work on in the future?
I'd love to have an art show one day. I'm not sure what the medium would be. Ideally some sort of physical translation of my digital experiments.
Parting advice
Do you have any general rules for great work? What would you prescribe to creatives in the design/mograph community looking to grow their creative sensibilities to the next level?
I have a couple rules for myself, but everyone works differently.
One question I always ask myself is: "If I weren't the one working on this project, would I think it's cool?"
I try to be as objective as possible about the work in front of me. Sometimes, it's hard to be critical or honest about work in which I've invested significant time and energy. But I've found that the quicker I can be honest about something not working, the more time I have to recalibrate and figure out a new solution.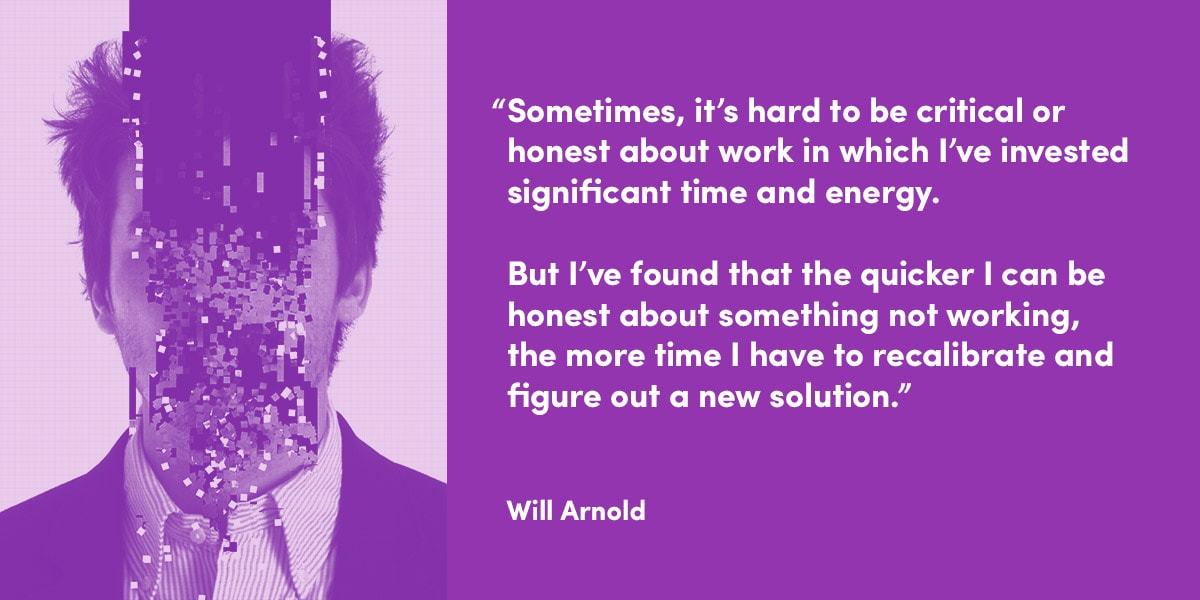 I have a tendency to either love or hate a lot of the work I make. I fluctuate between extremes. One day, I'll think something is brilliant. The next day I'll think it's really bad.
I've come to realize that most things are never as amazing or horrible as I imagine. I aim high, but I constantly try to keep an even keel throughout the process.
And finally, I try to make work that only I can make. I once heard a piece of advice that went something like: "Figure out what you do best, and just do more of that." It's a great rule but a hard one to follow.
Links