Editor's note: In this Motionographer Guest Post, we hear from Michael Jones, creator of Mograph Mentor and Create Academy, as shares his views into the world of alternative education and reflects on some of his recent initiatives.
Enjoy!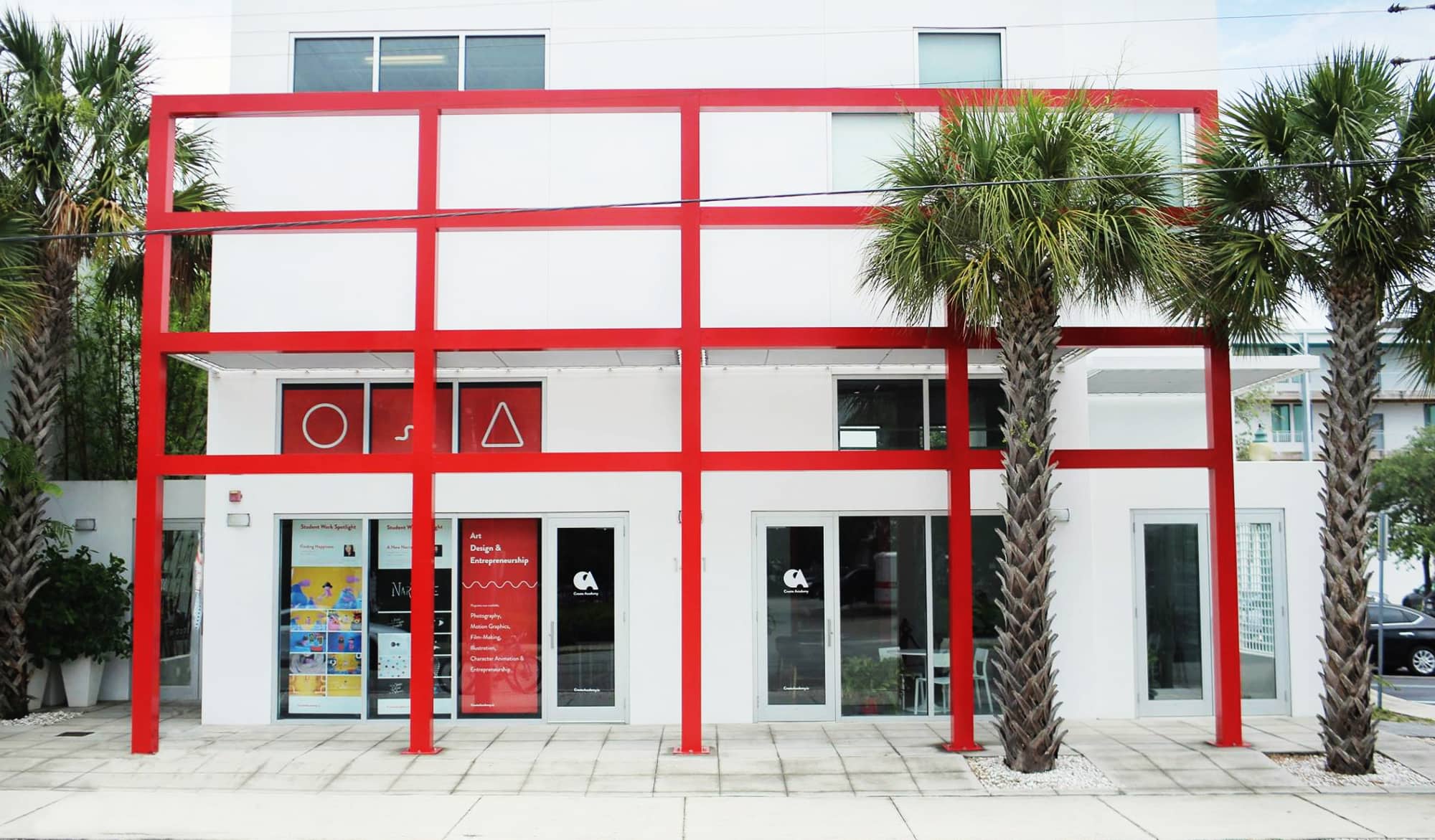 Art school is too expensive. In recent years, the internet has democratized access to information and communication. People are creating alternative education programs by combining information and personalized instruction and I am one of these people.
I have been working in this alternative education space since 2013 when I began working on MoGraph Mentor, an online school for motion graphics artists centered around small group mentorship. We have connected talented mentors to hundreds of passionate students across 70 countries. We have helped people launch their careers with our 9-month program that costs $6,000. At this point, I feel it's safe to say that Mograph Mentor has been a success and I'm very proud of the work we've done since 2013!
During this time, Mograph Mentor has taught me one great truth: career success as a digital artist or animator is completely dependent upon the hard work of the individual student. This is why I feel art school is too expensive and may not be the best fit for everyone.
Educational programs are essentially built to guide students as they work hard. No school, or program, will transform an unmotivated student into a successful artist. That journey towards mastery, in the end, is walked alone. If the individual is willing to sit down and focus on mastering their craft, eventually they will become a better artist. There is no shortcut here.
Art school and academia in general, does not possess any secret information that makes great artists. We are all reading the same books and following the same pedagogical models. Make work, be mentored by better artists, and then make more work.  
When done right, online education can cost a fraction of what traditional schooling cost. As long as the quality of instruction matches that of those at traditional institutions, I firmly believe that online education can be a better value to the students and this is why I've been investing so much of my effort into this space since 2013.
The maturing of alternative education
Education is not merely transactional. It's not just about learning new techniques, it's also about the ability to work well with others. So the human component to education will always remain. The question is how to deliver this education so it's affordable but still impactful and human.
The hybrid model of education has emerged over the last 5 years to offer new educational solutions. The hybrid model is simply using low-cost online resources in a physical environment. You get the cheap or free information, but still have the chance for in-person instruction and group collaboration. You get the best of both worlds.
Start-ups like the Iron Yard, General Assembly, and many others, have ventured into the education space with this hybrid concept. While some have succeeded, like General Assembly, others have failed, like the Iron Yard. The Iron Yard had strong investment funding, talented teachers and timely subject matter (coding). In 2017 they closed all 12 campuses. General Assembly, founded in 2011, was recently acquired for over 400 million dollars.  
In late 2016 I started working on a brick-and-mortar concept called Create Academy. It would be a digital arts academy, that relied on this hybrid concept. I created a program structure, business plan and began searching for a first location.
I went under contract on a site outside Raleigh, North Carolina in mid-2017. It was an old corner drugstore that needed to be gutted, remodeled and re-zoned. The first two are relatively easy, but rezoning turned into a dealbreaker. After about 8 months of back and forth on that site, it fell through. So I kept searching.
In late 2017 I landed on a site in Sarasota, Florida. It's near the Ringling College of Art & Design in downtown Sarasota, just blocks from the Gulf of Mexico. A modern two-story building with white walls and concrete floors, perfectly hipster enough for my sensibilities. It was 5,000 sq feet of a blank slate and I could imagine it being filled with passionate young people hacking their way around the educational models of previous generations.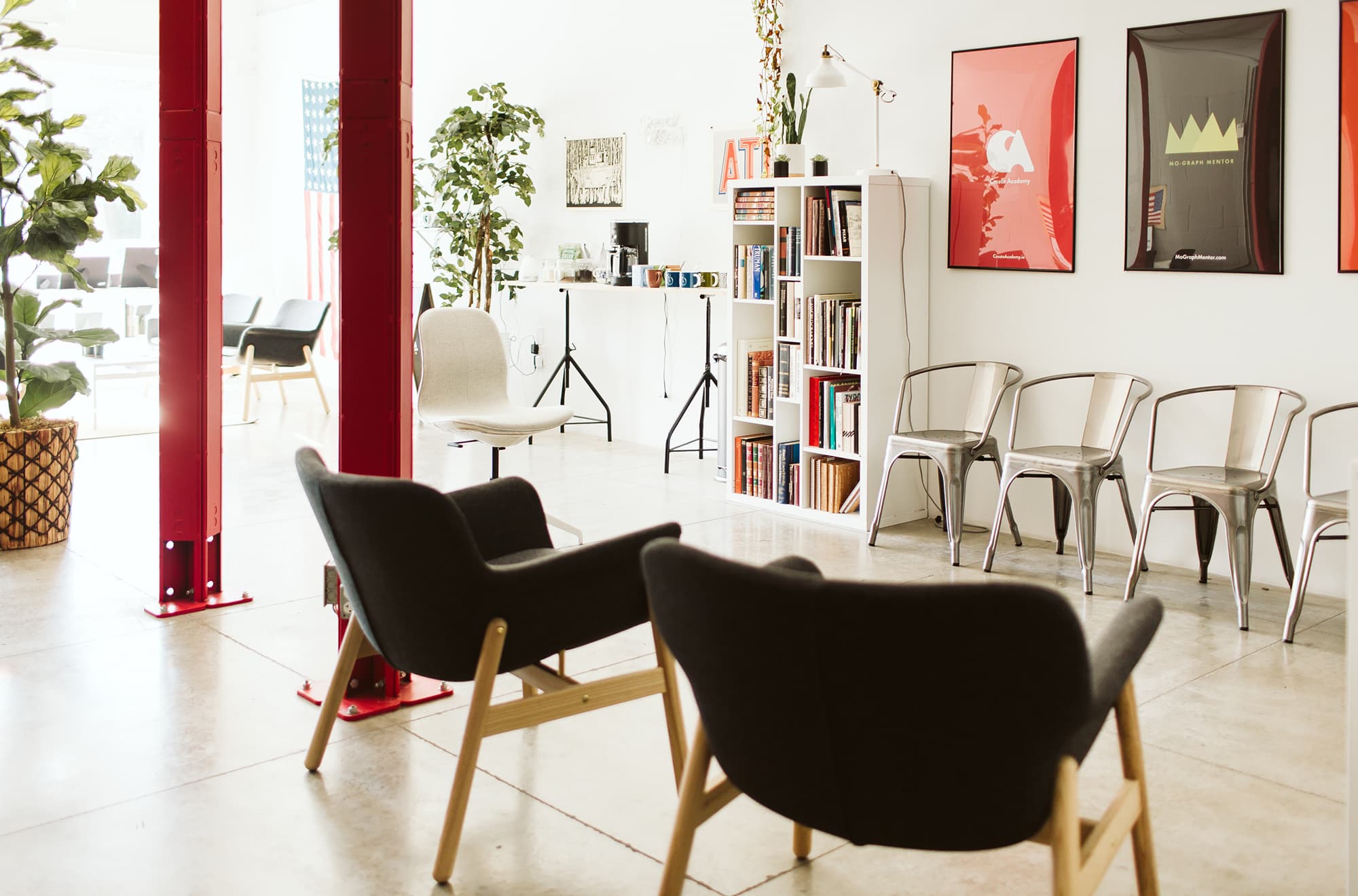 I built a computer lab, coffee lounge, theater, and photography studio into the space. It was beautiful. I threw a launch party that drew around 50-60 people, including some Ringling students. By spring 2018 it was starting to come together.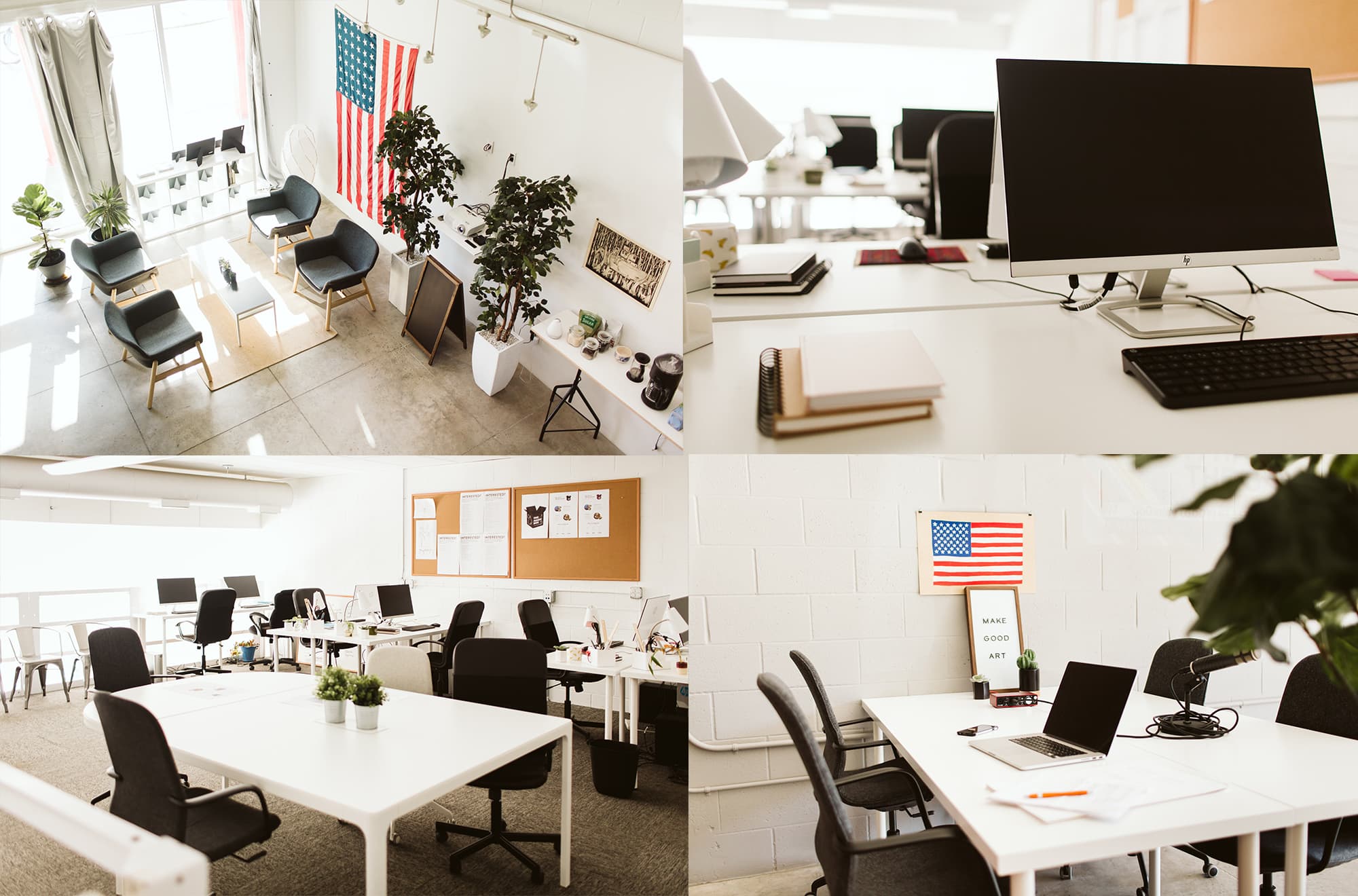 I attended college fairs to promote Create Academy. I had a booth next to state universities, traditional art schools, and the armed forces. There are many institutions actively recruiting young people.
My brick-and-mortar concept, which I obsessed over and planned for 2 years, was finally a reality.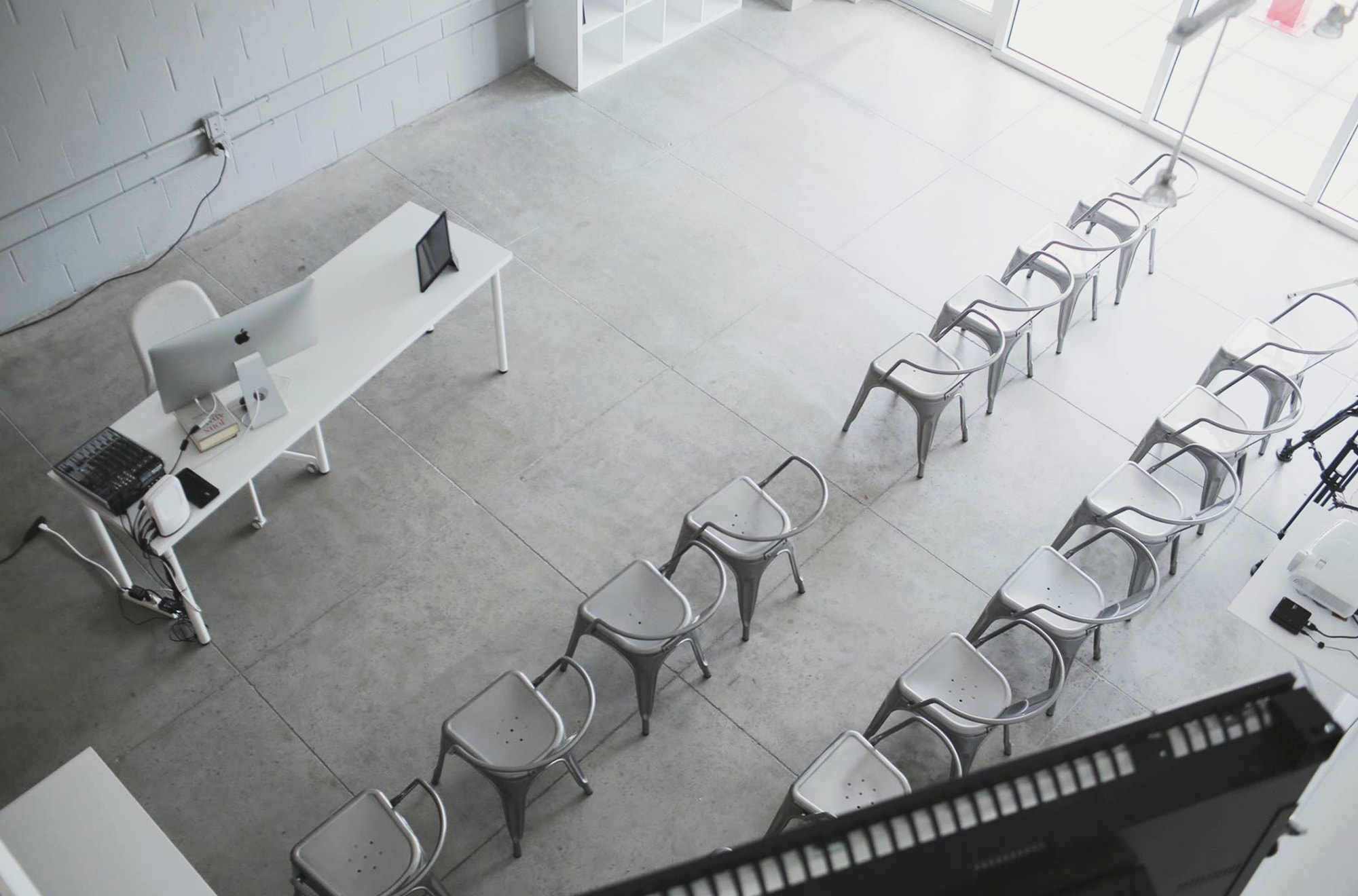 Time flies when you're spending $10K a month
My plan to make Create Academy Sarasota a success was simple. Build it, market it and don't run out of money. I planned a $100,000 runway of 10 months, which meant a burn rate of $10,000 a month. I thought that would give me enough time to make some noise with my marketing and start generating enough revenue to sustain the campus.
Around 60% of that monthly burn was just the campus itself; the building, utilities, internet, facilities management, and taxes. I was attempting to balance the quality of the space and experience, which is expensive, with the fact that I had a limited budget and would need time to roll everything out.
We started hosting workshops and user groups in the space to gain traction locally. I began to form a small group of interested students who were passionate about film, photography, animation, and design. Some were still in high school, others were college age. It was an amazing experience to finally be in the same room with students, collaborating and learning in person.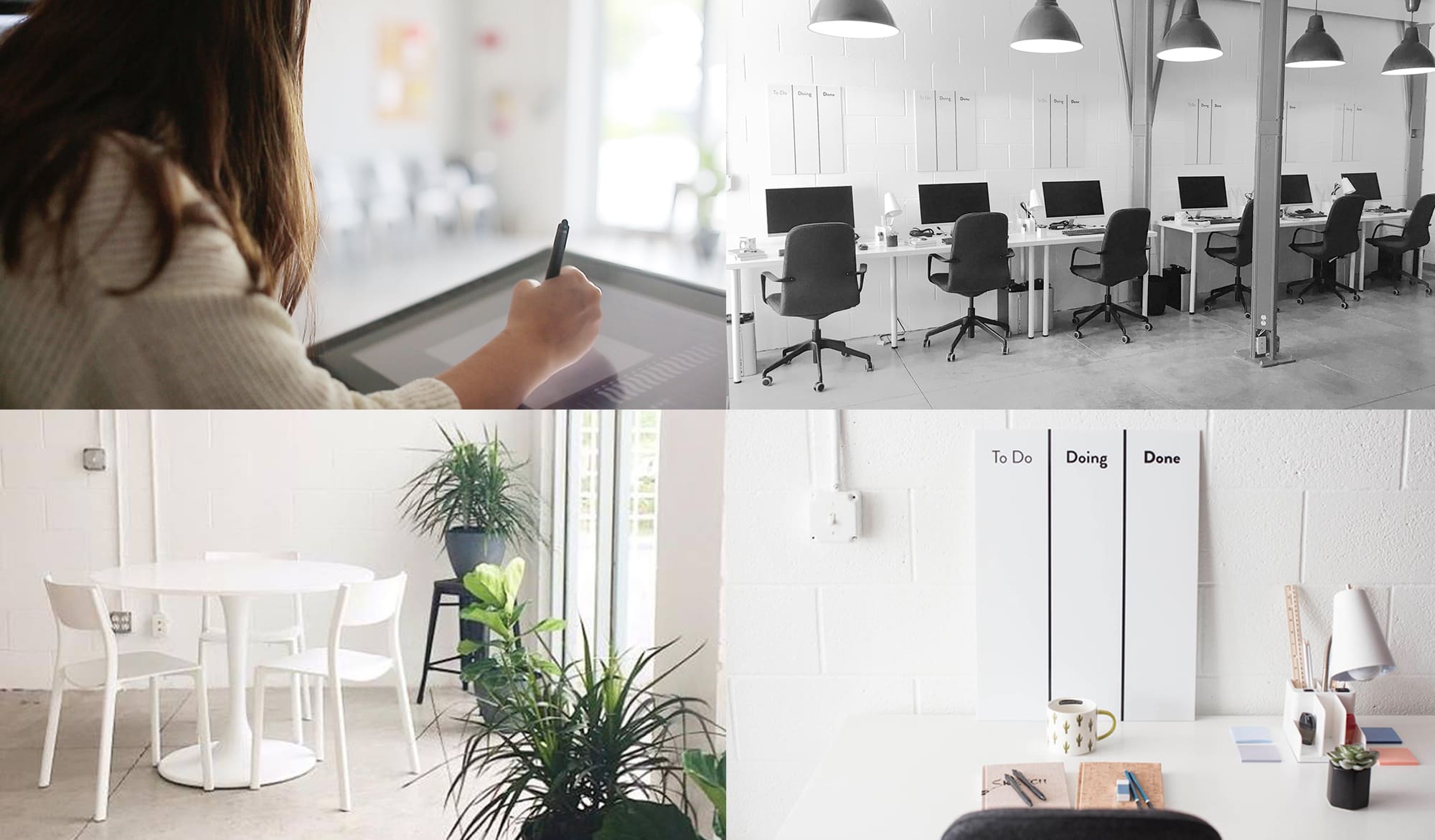 One year later, I'm shutting down the brick-and-mortar component of Create Academy and pivoting it to an online mentorship program. I simply did not hit the enrollment targets, and subsequent revenue needed to keep it going.
My plan to build to a hybrid-model competitor to a traditional art school, failed.
Create Academy will live on as an Online Visual Arts School, with a focus on Visual Development. We have many new courses and programs launching in 2019. The brand will allow me to build programs outside of Motion Graphics, which is something I'm very excited about.
Failure is a great teacher
So why did I fail? Many reasons.
In part it was money. I think $200-300K is a more realistic start-up amount for something as capital intensive as a brick-and-mortar concept. Not simply to have a better space, or longer run-way, although that would help, but to create more full-time staff positions, which is very expensive.
In part, it was my own failure as an entrepreneur. Building a 10-month plan looks horribly naive in hindsight. I truly wished I would have built a 20-month plan instead. I would have likely not signed a lease for the first year while attending college fairs and hosting workshops to create more awareness on the ground. I believed that having the space would be necessary to build that trust, but in retrospect, this could have been done differently.
I'm still positioning the business in downtown Sarasota and leaving open the possibility of scaling back up for a brick-and-mortar concept. MoGraph Mentor and Create Academy will have several new offerings coming out in 2019, so this is where my focus will be for the rest of the year.
I wanted so dearly to accomplish something meaningful for students pursuing a career in the digital arts and it hurts to fail. It's embarrassing to receive so much support from our community, only to come up short with this concept.
I still believe this will be the future of education and I plan on being involved for years to come. I may have learned a very expensive lesson with this failure, but they are lessons I'll have with me as I continue to find ways to serve students online or in person.