The question that people have asked me the most in the past ten years is: "Why did you move from Canada to Germany?" 
You know what I tell them? "Cos, they make the best damn beer on earth!"
It's been almost ten years since I gave up drinking alcohol, and I don't miss it one bit. When I made the decision, though, I knew what I was going to miss was the taste. Luckily for me, the current of life swept me to the other side of the world, to a place with the largest variety of "non-alcoholic beers".
Now, I know when some people hear that phrase, they turn their nose up, but I dare you to try some "non-alcoholic" beer in Germany; they taste nothing like what you're used to.
You might ask, "What's the point, though?"
Well, not all of us want to drink beer to get tipsy. Sometimes you've got to drive, but you still want to enjoy a cold Heineken while watching a Champion's League match at 11:00 in the morning, Pacific time.
In fact, I am so in love with this drink that I decided to make it the star of my latest video and use it to demonstrate how to film a beverage commercial at home.
The first thing I had to take into account was that I was doing this in my house, and I live in a medium-sized apartment, not a fancy mansion. I really didn't want to use a boring environment, so I decided to chroma key the background in post. I knew I couldn't use a green screen as it clashed with the color of the Heineken bottle. Instead, I used blue; however, I still had to do some masking as the label on the bottle had blue in it.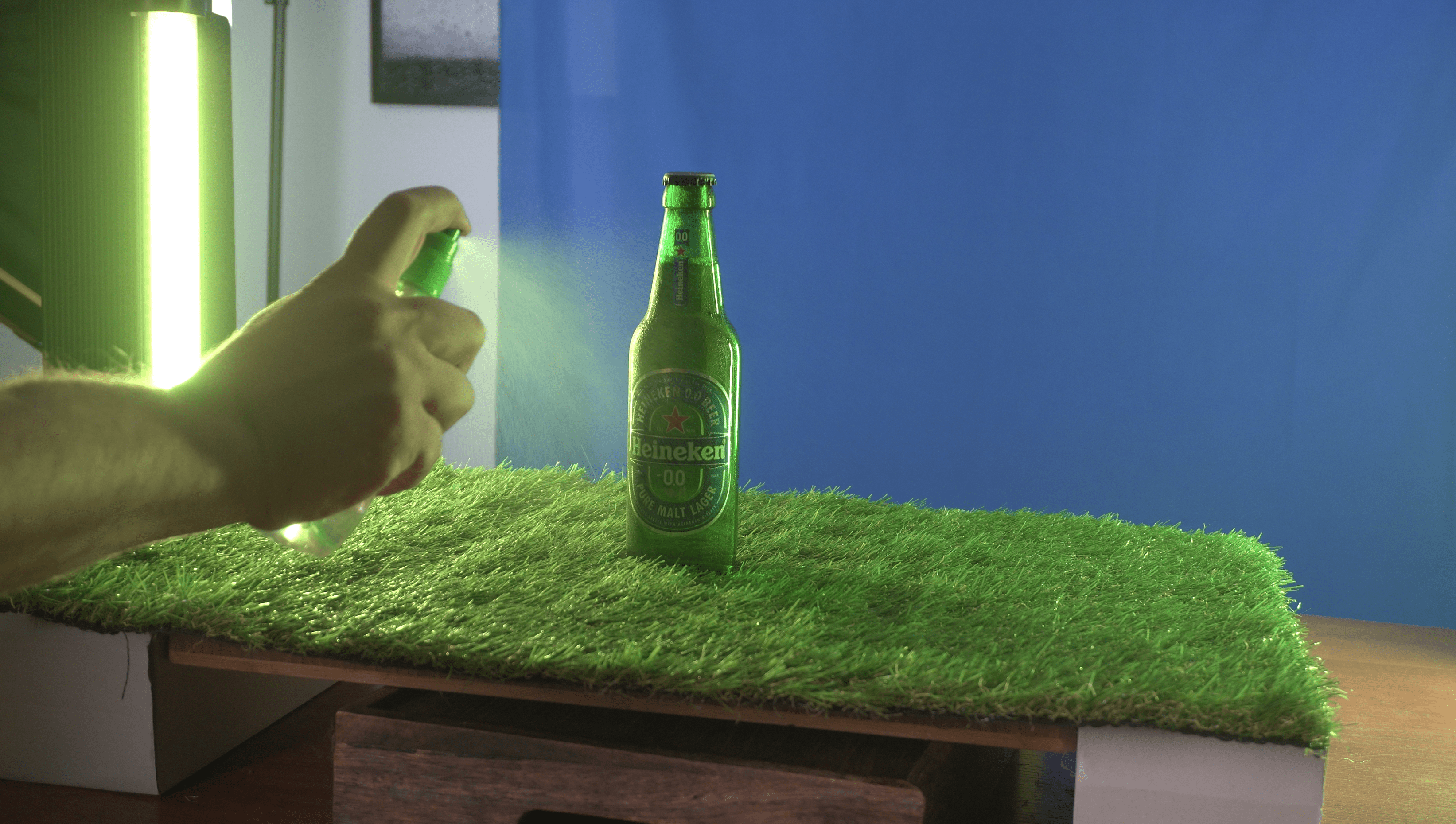 In the video at the top, I break down all the above, as well as my main workflow for creating the ad.
Join me as I bring you regular Motion Design tips that will help you create engaging content for the things you're most passionate about.