Greg Herman contributed to over 140 posts during his ten years of writing for Motionographer.
Since then, he's worked with a who's who of clients, from big brands to blockbuster movies. We talk about how he discovered Motion Design, his commitment to daily world-building, and his inspirations both past and present.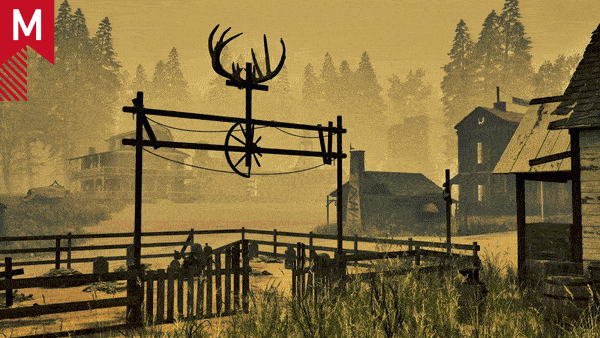 ---
Tell us a little about yourself and what got you started in Motion Design.
I guess it was threefold. 
First, I've always been an artist of some kind. When I was at RIT, my band, PSYOPUS, got signed to Metal Blade Records. I quickly realized that if you want to survive on the road, it won't be from your guarantees or venues but from your merch. So, I had to become a marketing expert and t-shirt designer.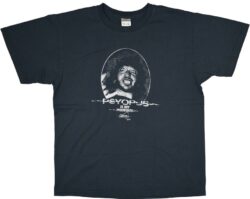 I learned Photoshop in 2000 and got into graphic design. 
 Second, being the drummer in our band made me intrigued with editorial and expression through cutting footage. 
 And lastly, I was also a painter.
So, I got into graphic design by making album and t-shirt art; I got into editing from being a drummer and Motion Design because I was into painting.
What was your relationship with Motionographer? When did it start? And how?
Around 2008, I got an email from Justin Cone that offered me an opportunity to join Motionographer and contribute to the blog. I was honored, so of course, I said yes! Writing for Motionographer was always a part-time, fun exercise for me in the realm of service. I felt it allowed me to share work that inspired me with my peers. 
What sort of content were you creating?
At first, I was posting a lot more visual effects, live-action and title sequences. It was all stuff I was excited about and would share with my friends anyway. I also posted more controversial pieces that were not directly motion graphics but had some aspects that connected them to the craft. 
It often resulted in a battle in the comments. People would say, "hey, that's not motion graphics!"  Our job as Motiongrapher authors was to share material that we thought was relevant. Justin felt that we all had a voice in this community and that together, all of our tastes covered a lot of ground, and we could have a more diverse voice with this approach. I definitely embraced his notion there.
Why did you stop writing for Motionographer?
I was grateful for the time I had to contribute. I met many great people and had a lot of conversations and insights. After almost ten years of contributions and over 140 posts, I felt like it was time for other people's voices and visions to shine. With other people coming in, the site could change and evolve, and I think it did in a great way.
What did you do after?
I focused more on freelance and also began writing my own original scripts. I began my deeper study of writing for the screen and got more into filmmaking. I also continued to deepen my knowledge of design and animation through a ton of freelance. I worked with more than 60 studios and a huge variety of directors with different styles.  
Talk to us about your commitment to daily world-building.
I took this on originally to improve my CG skills in order to make my own VFX for my first feature film, Little Lamb. That combined with my affinity for worldbuilding. I used to be a matte painter, and I had a lot of deep instincts to create worlds and epic scenes. At one time, I was attempting to bring that into my style frames, though it was very time-consuming to do 3D or photobashed matte paintings. 
Then after far too long, I upgraded my computer to finish my feature and forced myself to get back into 3D to wrap the VFX on my own. I quickly remembered that I love 3D, painting and worldbuilding but couldn't go deeper without dedicating an insane amount of time. 
I realized a daily workout would help me grow and get me to where I needed to be. I first decided to learn OCTANE from scratch, coming from being a C4D user since v8 and mostly knowing the standard renderer. The goal was to practice Octane until May and then switch to Unreal Engine.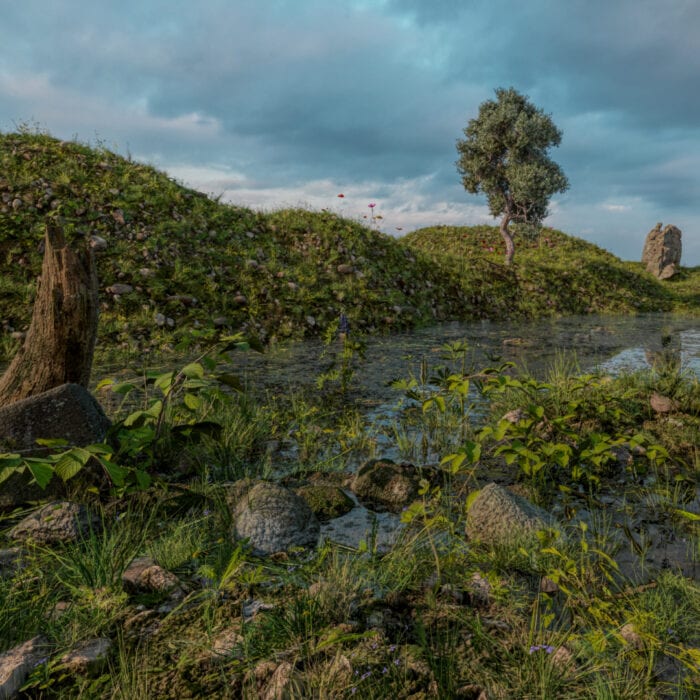 After about two months, I learned a lot about Octane and enjoyed making scenery and environments, but I decided I couldn't wait and began training in Unreal. I did a few tutorials and learned it in one night. The next day, I started my first daily in Unreal. 
From then on, I never looked back and stayed in Unreal for the rest of the year. I favored it because it's real-time capabilities helped me make better creative decisions in the moment, saved me time and increased my scope.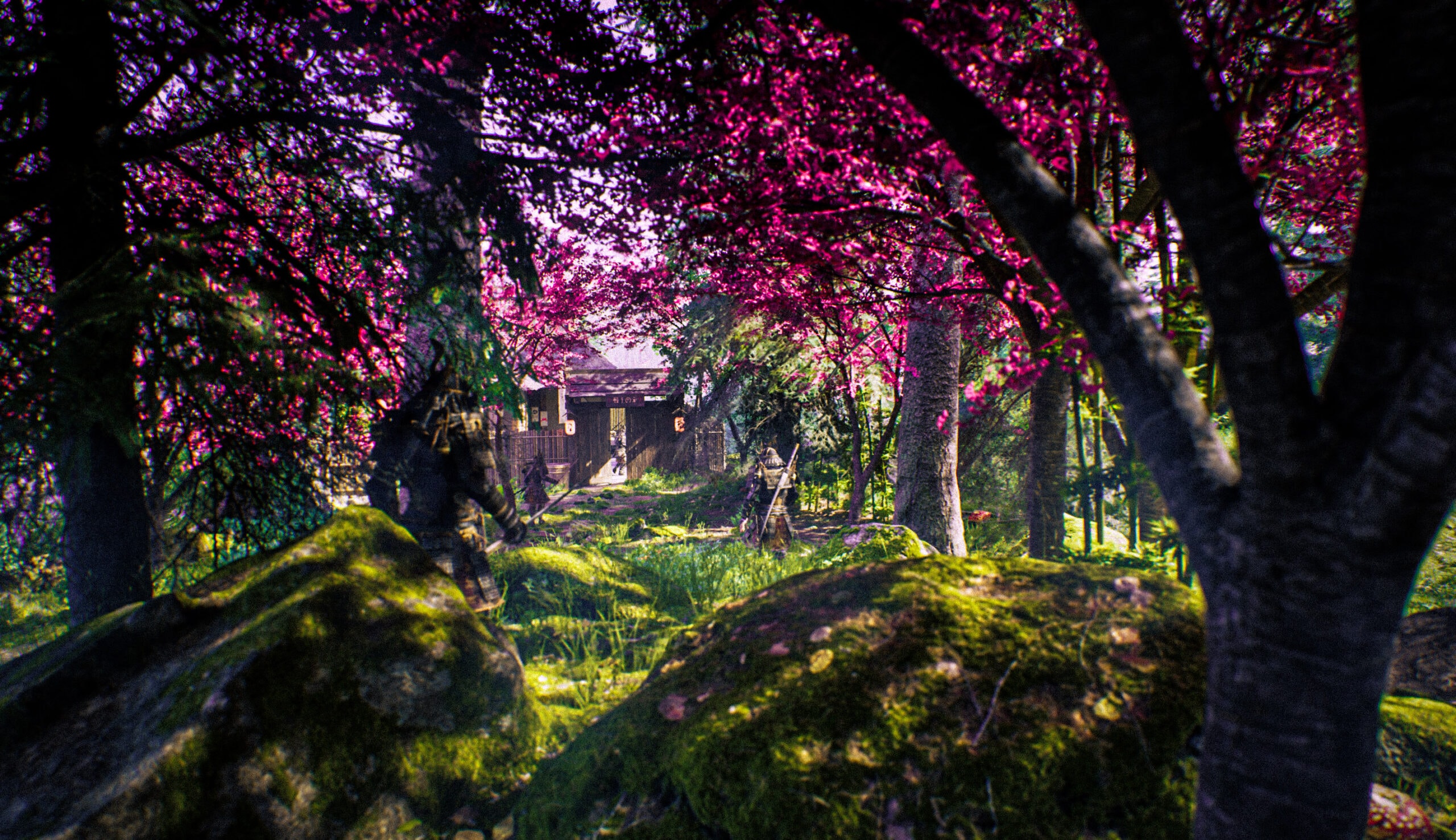 Now I could make much bigger, more epic scenes faster with less crashing and technical issues. I made myself the promise not to be concerned with the VFX of the film and specific shots but to make whatever I wanted for a year, all with the idea of growth and developing my creativity, and knowing that would pay off when I was finally ready to address the shots I needed.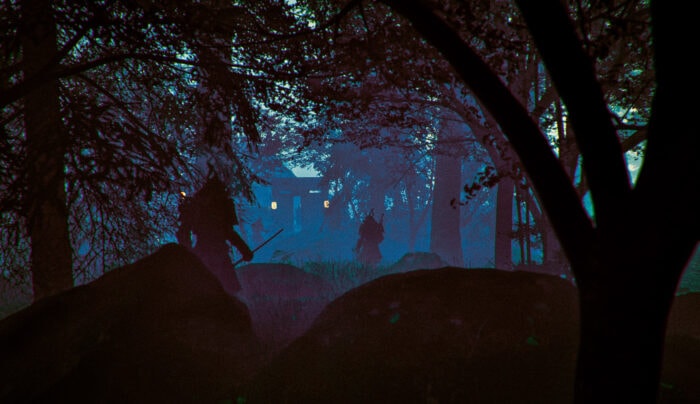 How do you fit them in?
I scheduled them into my day. At first, I gave myself a 3-hour block every day, knowing that I was learning. Then that slowly shrank to 2 hours, and eventually 1 hour. Sometimes, though, I would get sucked in and spend 2 hours plus just because I loved it.
Does one day's content lead to the next?
Yes, sometimes. But some days it would be a new kit that I would experiment with and make a new world. I may stick with that kit for a while and do variations of it. Or I would do something completely different if I wanted to try something new. 
Walking my dog through the forest, I would take pictures and then attempt to recreate them. I did a lot of forests, especially towards the end, though I would always mix it up. 
One day it was a post-apocalyptic world, and another day it would be medieval-themed. Sometimes I had no idea what world I was building and would just improvise. Those days would be scary but they often came out surprisingly good.
Show us some examples and describe the evolution.
When I started in Octane and C4D, I was using megascans library, and that helped me a ton. So the first few days of the new year in 2022 were based around what worlds I could make with megascans. It was mostly smaller scenes, and eventually, I got more comfortable and started getting deeper in C4D. 
When I learned UE5 at the end of February, the first one I built was ridiculously simple. It was one tree, but I look back and see it was still an artistic choice!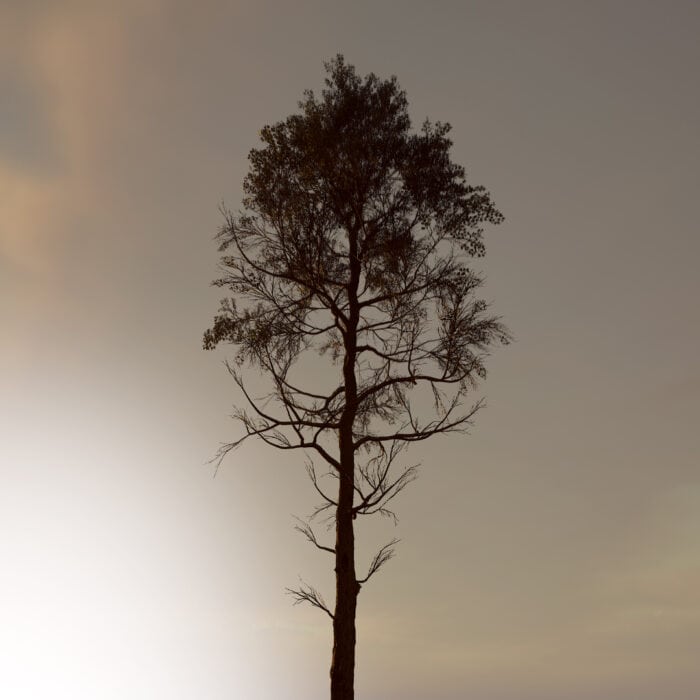 The last ones I did in December were more complex forests with a lot of subtle detail. Throughout the whole year, the aspects I felt myself naturally leaning into was surrounding CG cinematography. I forced my focus on lighting, lensing, and composition.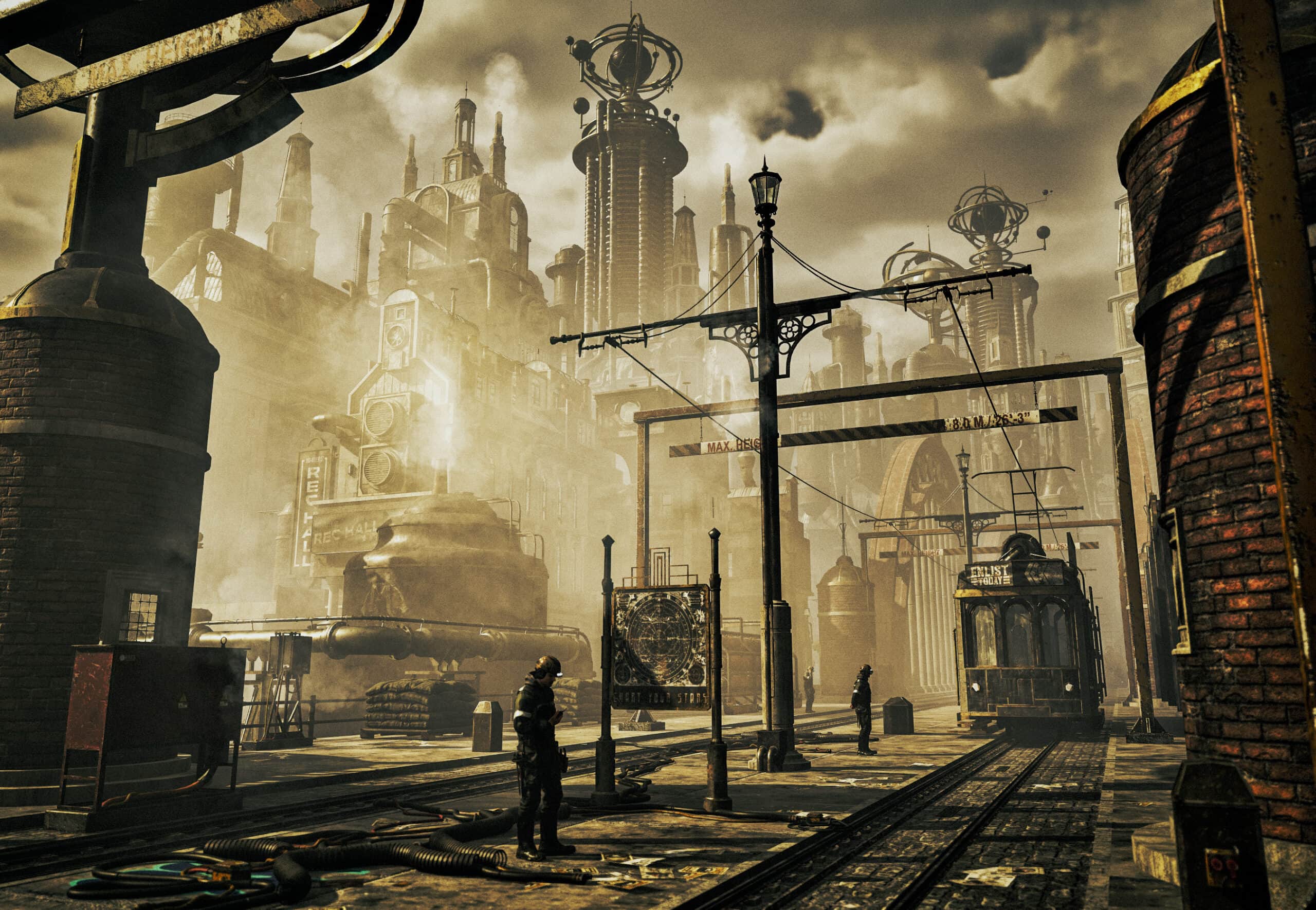 From day one, I was looking at everything through the lens of a cinematographer. On my last day, I understood that the more complex detail you have, the harder your job as a CG cinematographer becomes. 
There's always more to learn, and I quickly realized in UE5 that the more I learned, the less I knew. The software is VAST and powerful.
Take us through some of your favourite work you've participated in over the last decade and why.
Mostly personal projects and some professional ones, and it all ties together. I realized that what you create in your personal time can influence and also manifest in your professional work. 
I was influenced early in my career at DK by people like Lindsay Daniels, Rama Allen, and Eric Anderson. I wanted to learn more about filmmaking and to use the camera to tell stories. DK shot a lot of live-action title sequences, like Dexter and True Blood (which was the first title I worked on.)  
I worked with Eric and Rama on a macro shoot for a Sopranos promo at DK. This gave me a taste of shooting Macro, and years later, around 2013, I got my first lens and began making a series of macro short films. 
This was purely practice for me, and I made 18 different "Macro Studies" shorts on various subjects.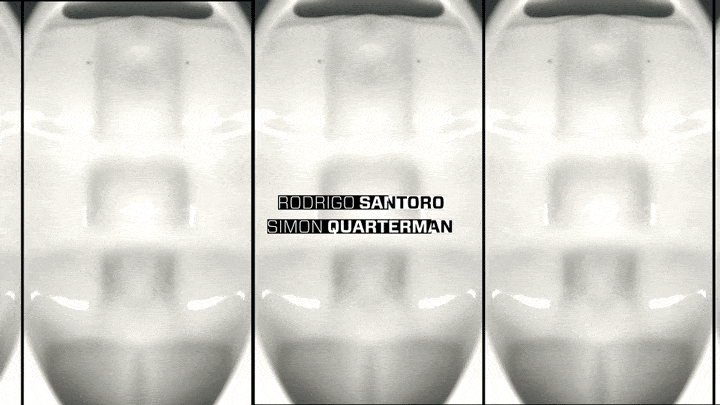 Through this process, I more regularly worked macro shots into my design and boarding process professionally.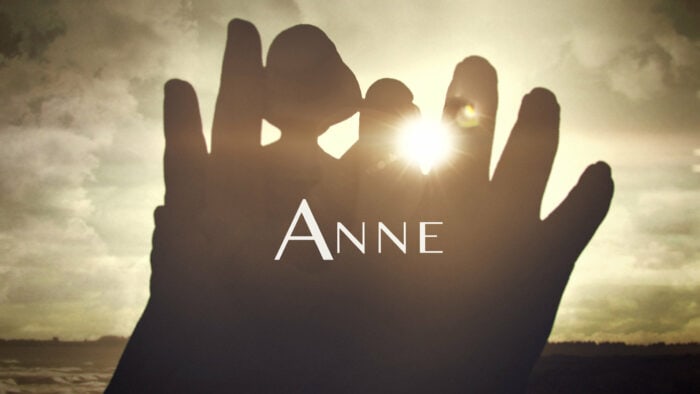 All of this personal work gave me the confidence to lead design and edit my first Marvel project with Perception – Captain America: The Winter Soldier. I was responsible for designing frames and editing them with historical and doctored stock footage that helped tell the backstory of Hydra's deception and how S.H.I.E.L.D. was a part of that.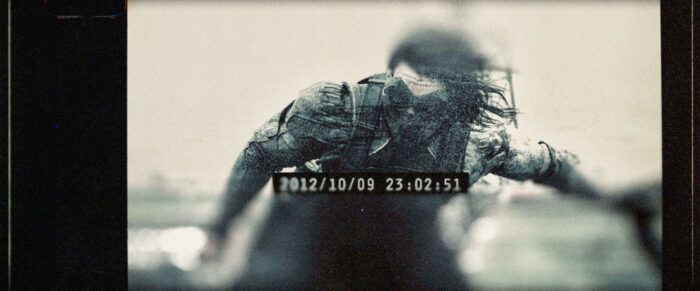 Big reveals in the MCU but also a complex edit that I felt I was able to handle because I had just finished a personal short film called The Long Road, which was also a very complex edit. The Long Road was my training ground and a massive confidence builder for Captain America: The Winter Soldier. This a perfect example of how personal projects can help shape your professional work. 
During the making of Captain America: The Winter Soldier, I was inspired to make a film. The Straight and Narrow was heavily influenced by my assignment with Marvel, and I made it right in the middle of the production. I wrote and shot it during my downtime.
After both of those films were made, I realized visual storytelling was my favorite style, and it came naturally from a year of Motion Design. No dialogue, just telling a story with images. That is when I made LAST HIT in Colorado with my friend Joel Pilger, who shot it. This was also HEAVILY influenced by the Captain America sequence and has almost no dialogue.
After Making "LAST HIT"  and jamming on several freelance projects in the meantime, I felt in 2017 that it was time to make my 1st feature film, LITTLE LAMB. This was a monster task of writing, directing, producing, and eventually doing the VFX and editing. It was a momentous effort that helped me grow in so many different ways, mostly in perspective and confidence.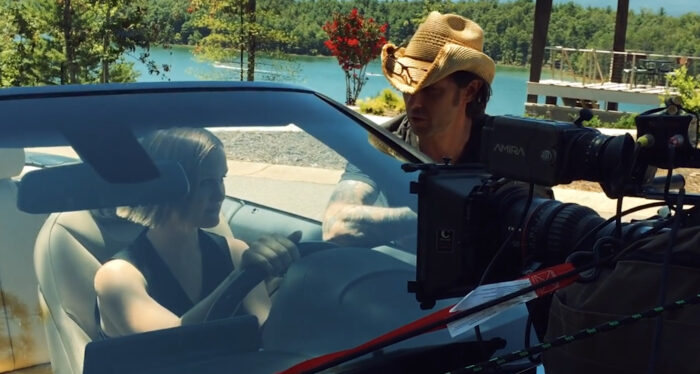 I finished the film but decided I wanted to continue shaping the story, so I'm still finishing the editing and VFX to this day. It's one of the reasons I decided to improve my 3d skills and make daily art. If you can't afford VFX vendors to create shots for your movie, spend a year making 3d every day, and do it yourself.
After shooting and editing my first passes of Little Lamb, my filmmaking skills continued to grow, and I was given an opportunity, again by Perception, to shoot and edit a concept for the titles of Loki. This would be a combination of all of the skills that I had learned up until that point. It was design, animation, cinematography, directing, editing, and type. It remains one of my favorite projects.
More recently, I just finished making WAKANDA FOREVER, and it was a definite dream come true to work with Director of Photography, Autumn Durald Arkapaw, who shot the film. She hooked our MOE team up with Panavision,  and soon we had epic Anamorphic glass and camera rig and a lot of great inspiration.
Why Perception? What are the best things about working with them?
Perception has been, for me, a natural progression. I have been in the scope of films and filmmaking for a long time. Being a filmmaker, it makes sense to work in that industry. Perception and I had a great relationship after several years of working on films together. 
We've collaborated on many title sequences and VFX projects, so we've been headed towards the same marker for a while. It was a perfect fit. 
My favorite thing about working here is everyone's ability to be kind, connect, be honest and work together. I really appreciate many of the team members, like my partner in crime, Doug Appleton, our Chief Creative Director. 
Doug and I have had a long relationship working together on things. It's great to have someone you can trust that you're in the trenches with. Everyone here is someone I can trust and rely on, and having that is crucial.
What inspiring Motion Design works have influenced you?
When I think about the origins of inspiration, I tend to go back to my roots of the 2003 era.  I remember seeing GMUNK's FINN the Movie, and I thought, wow, I understand this person's brain. I really vibed with the design and editorial style and the pace at which it moved. 
Same with Beeple in 2005 with his short film called Jacob and Tyler, which is very much in the vein of the music I played professionally.
Some of the first 3d I saw was Billy Bussey's website in 2001. I was VERY inspired by that and it made me want to learn c4d.
Years later, I was truly inspired by more of a Motion Graphic wave when I got into early Psyop work like the Bombay Sapphire short they made called  "Drift."
In the title world, I was also heavily influenced by the work of Kyle Cooper on the Se7en titles and Danny Yount on the titles for SIX FEET UNDER.
What advice would you give to people entering the industry?
The 3 Ps. 
Perseverance – stick with it no matter what. It's the most important thing you can do. 
Patience – don't give up if someone tells you that you suck. You'll get through the rough spots. Hang in there if you're not getting it. Slow down if you need to. You'll nail it! 
Piety – true belief and unwavering belief in yourself that you made the right choice and you'll stick with it no matter what.
What are you looking for in employees and colleagues?
Heart, determination, work ethic and a positive attitude. Talent is good, but it's more important to be willing to learn and throw yourself into the world. I like to look at people for potential and not for the perfect person. I look for someone that has the right mental attitude and is willing to put in the time to work hard and get better.