While the established model-centric approach to beauty product films works for many brands, the ones that impress most are those that showcase not just the product's perks but how it makes us feel. 
And when placed in the hands of world-class CG directors, the creative possibilities are limitless. Artists can conjure otherworldly environments, experiment with organic or manmade elements, and deploy liquid simulations to inspire powerful synaesthesia. 
Beauty is a state of mind, an emotion!  
I sat down with five exceptionally talented CG directors and frequent Final Frontier collaborators.
We discuss playing with products, crafting narratives, and visualizing emotions.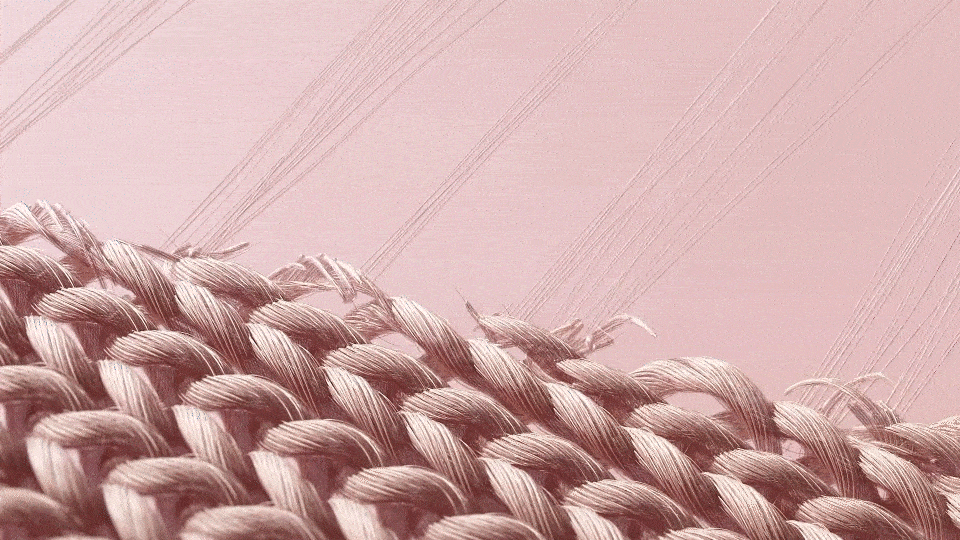 What's the process for a CG beauty product film?
Serial Cut | Sergio del Puerto
Usually, there'll be a core concept that the film needs to communicate. From there, creating styleframes to apply textures and lighting to the product and environment is crucial. This stage can be complex and time-consuming, as it involves creating realistic-looking assets that can convey the desired look and feel. 
After the storyboard, the animation and simulations complete the final render stage before retouching, and music provides the final finish.
Do you test products before starting the film production?
Frame | Thomas Bay
We always request a physical sample so we can spend time with it, study, and explore it. When we must distill the soul of a product, we must know everything important relating to it, including how it works and feels.
Noisegraph | Gallardo
It's essential to have the physical items.  Having the product in our hands helps us generate absolute realism in CGI and understand how the light reflects, refracts, or interacts with it, the shadows it creates, the perceptible chromatic tones, and the feeling it transmits when observed or held.  The liquids, creams, and gels inside also come with their own unique physical attributes that we need to understand.
Talk us through your creative process. How do you translate conceptual aspects of a product into visual metaphors?
Playful | Pablo Alfieri
My task is to create visual analogies that reinforce the product's attributes or aesthetic qualities.  My creative process always involves a notebook filled with shitty drawings and strange connections between words and concepts, mostly around materials and the product's respective formulas. 
I'll literally consult an encyclopaedia of synonyms and create a vast Pinterest board filled with seemingly unrelated resources. For instance, I'm inspired by the behaviors of animals and humans and how that can inform the animation of a product.  
In some cases, products need to dance in the air to demonstrate their lightness, while in others, they need a bold and dramatic presence that demands stillness. 
Ditroit | Salvo Giunta:
Translating conceptual aspects of a product into visual metaphors is one of the most exciting parts of the process.  
We start by identifying the concepts and characteristics that define the brand and the product and then find more or less abstract solutions to describe them. 
I first make a list of topics and everything that must be displayed in the video, then sketching on paper I try to visualize things in different ways until, in the end, I have a sort of library of sketches that give an overview of the project.
Frame | Thomas Bay:
Our approach is to distil a product's soul or DNA to its core basic principle and then visualise it artistically as a film. It's hugely rewarding to sift through the layers of a product's reason for existence to strike at its absolute core story, which we then visualise in the most simple, sharp, and focused manner possible.
Noisegraph | Jose Gallardo:
We always work from the origin and the 'why' of a product. 
Understanding it is essential to developing a conceptual line that tells us its essence because, from there, it is much easier to establish metaphors that guide us to the places with which audiences can identify.
Serial Cut | Sergio del Puerto:
The three key points we always consider are realism, aesthetics, and emotion.  
Through lighting, textures, and simulations, the film should look believable.  

It should be aesthetically pleasing and convey a sense of beauty, which involves creating a consistent visual style, color palettes, and composition.  

Finally, the film should evoke emotions in the audience, which requires compelling and unexpected storytelling.
How do you craft the narrative?
Noisegraph | Jose Gallardo:
We understand good product design as the need to find a solution to a given problem and execute it with elegance and beauty. 
With these three ingredients – the problem, the solution, and the approach – we build our narrative journey.
Playful | Pablo Alfieri:
We craft a narrative in the experimentation stage, bringing ideas and always leaving the door open for new ones.
During this phase, working with your team, you can discover something unique, unconventional, and enjoyable to watch that better represents the product's values and attributes.  
It's like being a child again; only instead of playing with little cars and a soccer ball, we play with software, keys, clicks, and screens. We follow our imagination but with a professional project as the end result.  
We don't much like the traditional method based on a storyboard, as it means we only have the time it takes to produce that storyboard, maybe three to five days, to solve what will be an eight-week project.  
It leaves very little time to produce and think, and the director needs to work alone when he is used to collaborating with ten or more people.  
Why should we follow a sheet of drawings when we can use our skills and instincts along the way to drive the ideas to a better place?   
What aspects of your own personal taste and aesthetic preferences do you bring to your work?  
Frame | Thomas Bay:
As Danes, we have grown up in a culture where design is deeply rooted in our DNA. The Nordic aesthetic is, at its core, an expression of understated luxury attributed to the quality of natural materials combined with functionality, minimalism, and premium craftsmanship. Scandinavian design is very much focused on the "less is more" approach, where it is about purpose and quality, and this shines through in our ideation process.
Materiality and tactility are a very important aspects. Materials from nature such as wood, stone, metals, and glass are favoured in preference to man-made synthetic materials that often don't stand the test of time. 
We are always very respectful of the materials we use to convey the story, and we pay meticulous attention to the quality of elements we feature.  
Why do you love making films for beauty and luxury products?
Noisegraph | Jose Gallardo:
Beauty products offer tremendous creative potential.  They comprise ingredients derived from plants to molecular elements, all of which can be elegantly visualised. 
We can place them in striking artificial or natural environments, and we can play with the properties of the product itself through simulations of fluids, particles, or smoke. 
Lighting is also an enjoyable challenge since it plays such a critical role in achieving the appropriate tonality.
Ditroit | Salvo Giunta:
Beauty products tend to have both scientific and natural characteristics which gives you a lot of inspiring elements to work with. 
Sometimes starting from very simple concepts through abstraction leads you to really interesting results.
Playful | Pablo Alfieri:
We love making these kinds of films because it allows us to work with a blank canvas every time.  It's amazing to visualise new aesthetics and recreate worlds around a product to reinforce its values and attributes.  The idea of personifying a product as a human being, animal, or insect, drives me crazy, in a good way.
---
About the Author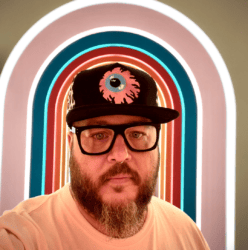 Claus is an award-winning Executive Creative Director & Producer with more than twenty years of multi-industry expertise in worldwide audiovisual productions. Buenos Aires-born, Caracas-raised, and current New Yorker triple-threat executive Claus works hand in hand with clients to create and produce for TV, Branding, Advertising, Digital, Social Media, Marketing, and Experiential. 
Throughout his career, Claus collaborated with brands such as DIRECTV – AT&T, HBO, Motionographer, Coca-Cola, DELL, JBL, Amazon, Mercedes Benz, Pay Pal, Katy Perry, NBA, NFL, Plumbrose, Khiel's, Disney, AXN, CBS, Nickelodeon, Nat Geo, Telefonica, Television del Principado de Asturias, Cuatro, and Diageo.
---