I Am More A Project Breakdown with Animagic co-founder David Calderon.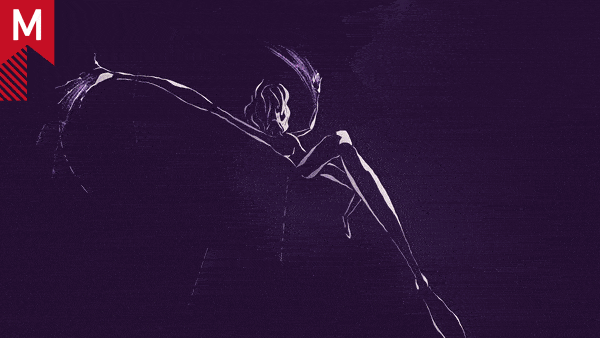 Give us a brief introduction to yourself and the studio.
My name is David Calderon; I'm the creative director and co-founder of the studio. I'm originally from Mexico but have lived in Vancouver, Canada, for 12 years.
Animagic is a creative firm that produces beautiful and memorable content for Advertising, Entertainment and Video Games. Our genius lies in our creativity and capacity to craft powerful stories and characters to carve an emotional reaction in our audience and deliver powerful messages. 
It is my goal that you walk away from this article feeling that you know a little bit more about us and the reasons behind this project. Not just about the creative and technical skills poured into it but, most importantly, the motivations, goals and values behind the creators.
Fill us in on your Motion Design background and what led you into the industry.
I'm originally from Mexico. I come from a modest family of Middle School Teachers. I'm the middle son of the family, and my career started with my background and bachelor's degree in Graphic Design back in Mexico.

I stumbled into the animation industry. 
In 2011, working as a graphic designer in Mexico, I got the fortune and blessing of achieving my dream of studying Animation at Vancouver Film School (VFS), fully paid for by my former boss Javier Treviño. He allowed me to move to Vancouver and spend an entire year working on my craft, which seemed impossible for someone like me at the time. He covered my tuition, rent, and living expenses for the year, effectively changing my life forever. 
After VFS, I freelanced and had a couple of jobs. Still, I always had in mind the goal of opening a studio.
In 2015, I co-founded Animagic alongside former boss Javier Treviño as the initial investor and Jordi Ayguasenosa as my co-founder. It's been a journey ever since.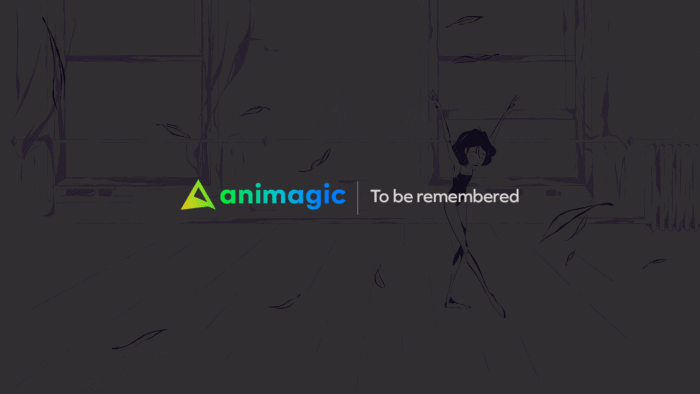 Tell us about the team behind your project.
Animagic is a fully remote team with members in Mexico, Canada, Brazil, and Spain. 

We're a collection of concept artists, motion designers, animators, 3D artists, copywriters, directors, and, just recently, our first game developer.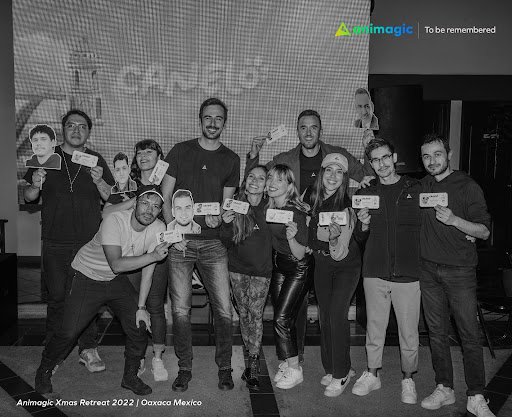 We have been a remote team since day 1 (back in 2015). It seems like the norm nowadays, but it certainly wasn't back then.
As a creative team, we are on a mission to inspire others to take positive action through creativity and art. We do our best to craft meaningful stories, unforgettable characters, and experiences that leave a lasting impact. 
We are here to help others create beauty, joy, meaning, and a legacy to be remembered.
How would you introduce your project to someone watching for the first time? 
I Am More is a love letter of kindness and encouragement to all people struggling with low self-esteem and body confidence, especially young girls exposed to challenging circumstances and environments that amplify this condition.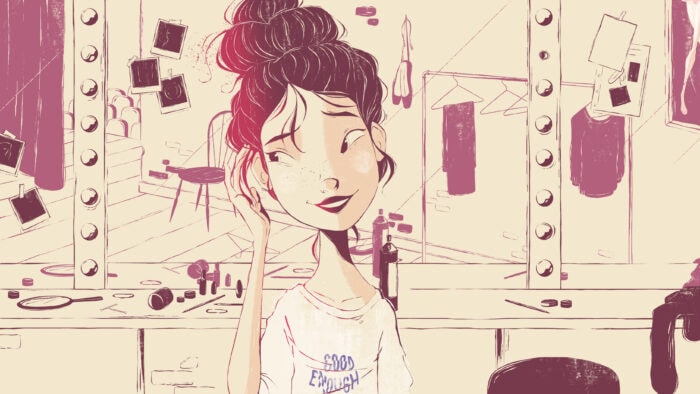 What was the original idea, and what inspired it?
As the studio's creative lead, I wanted to make our first short film meaningful and with a positive message that could inspire and help others, so what better way to do so than looking around my life and the people closest to me?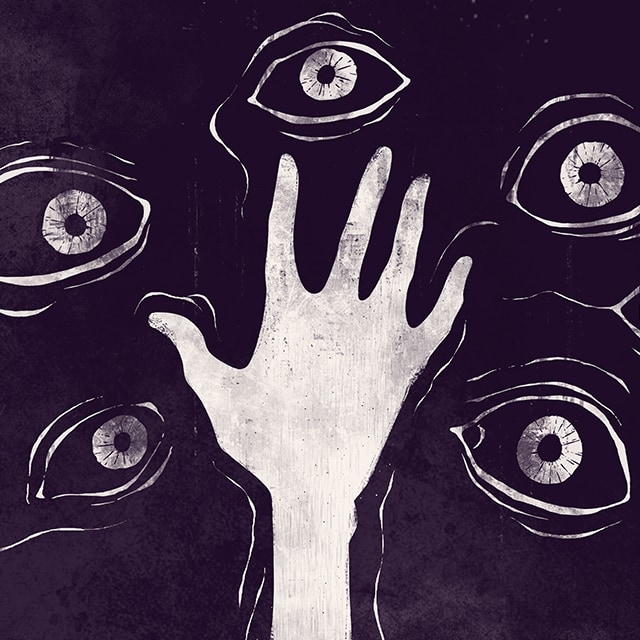 The film idea was inspired by the personal struggles of my little sister, Chantal, when she was a teenager struggling with bulimia and anorexia.

Memories of her tapping into the darkness of her negative thoughts became a catalyst, a moment of inspiration, to write the script that became the film.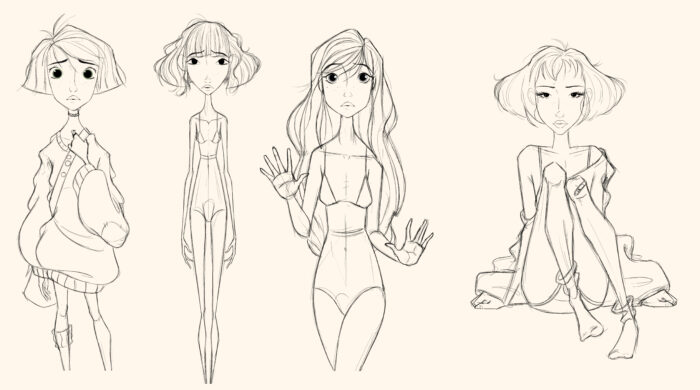 Take us through your process. How long did it take? What techniques did you use? What programs are you using?
Since we were doing it in our spare time, it was messy and complicated at first. 

The project took about a year and a half to produce, but from the initial idea to the film's release took about two years. 
Due to the emotional topic we were touching on with the film, I knew we wanted to use something very artistic and crafty, so we decided to go with frame-by-frame animation in combination with After Effects and even Photoshop for the more artistic brush details of some of the shots.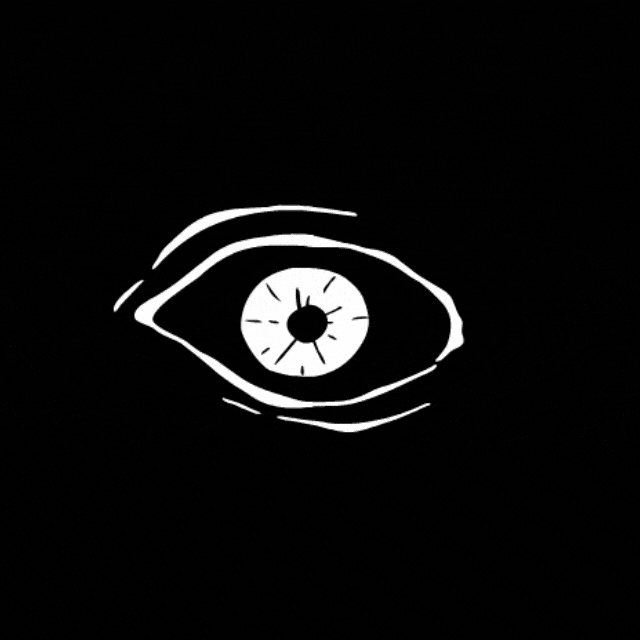 Although this was a 2D project, we used a little bit of 3D in the process to help us understand the perspective of some of the character animations we were doing. 
Regarding Software, we use Adobe Creative Suite, Photoshop, After Effects, ToonBoom, and a little Cinema for 3D references. 
What was your favorite moment or most fun part of the project? 
I enjoyed the music and voiceover process. Working with our composer, Tim Morrish (based in London), was really fun. He was fantastic to work with and helped us create an amazing original score for the piece. 

We had review sessions where he'd show me his progress, and these were some of my most exciting production moments. 
The same goes for the recording of the voiceover. We were lucky to work with a good friend Britney Allen, a super-talented actress who played Popclaw in The Boys season 1. We just set up a mic and recorded her voiceover at one of my other good friends' apartment, Kyle, while catching up on life and being creative together. Those memories definitely stand out for me. 
Projects will come and go, but what stays with you is the friendships, relationships, and memories you make with the people working with you.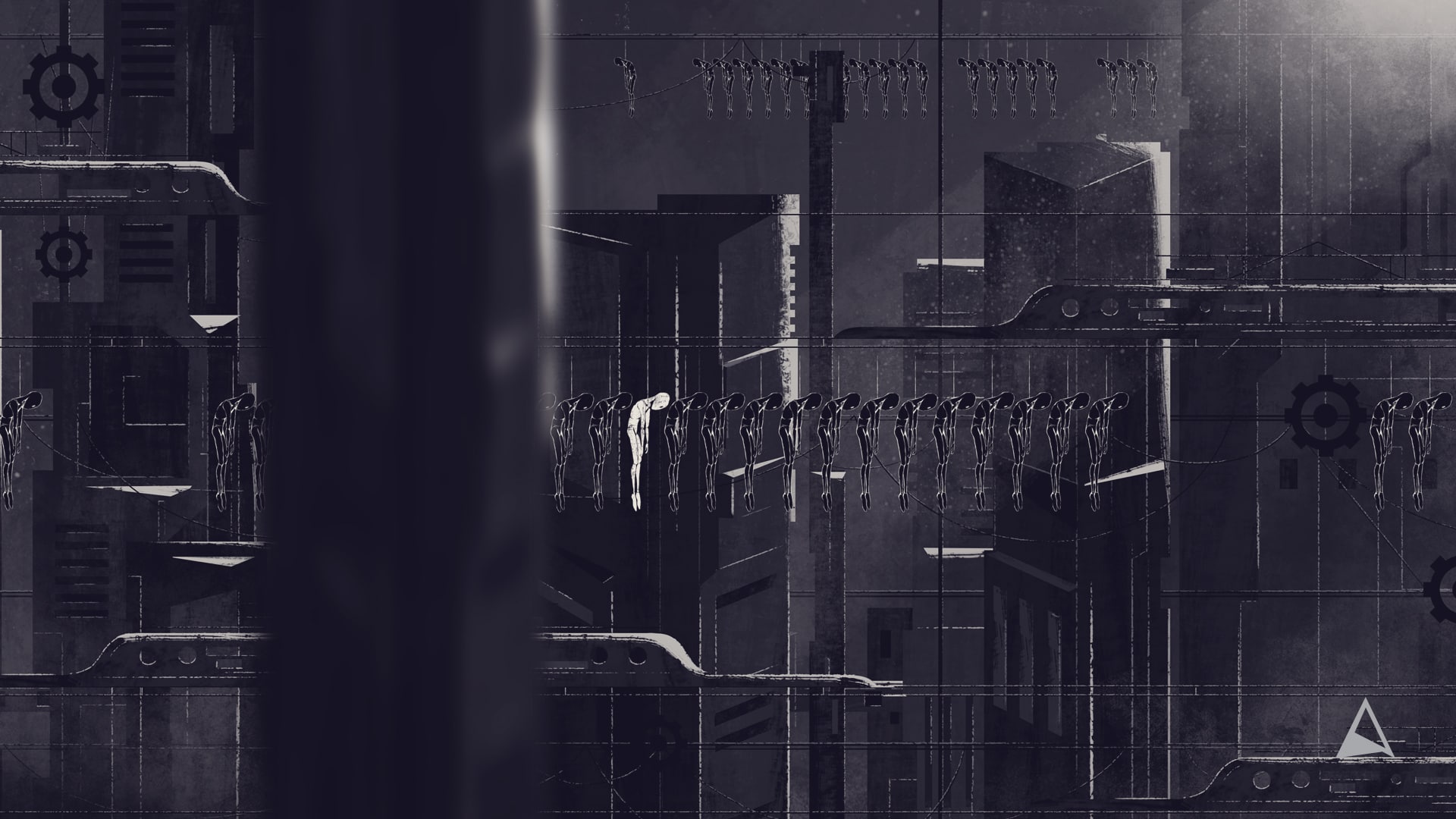 Did you have any other ideas you liked that you didn't go with? What were they, and why did you turn away from them?
Not really, at least, not that I can think of. Since the script came out, the ideas have been relatively clear.
We also wanted to ensure we could finish the film, as we knew it would be hard to do as a side project. So we stuck to what we had in mind rather than spending too much time rethinking things or experimenting.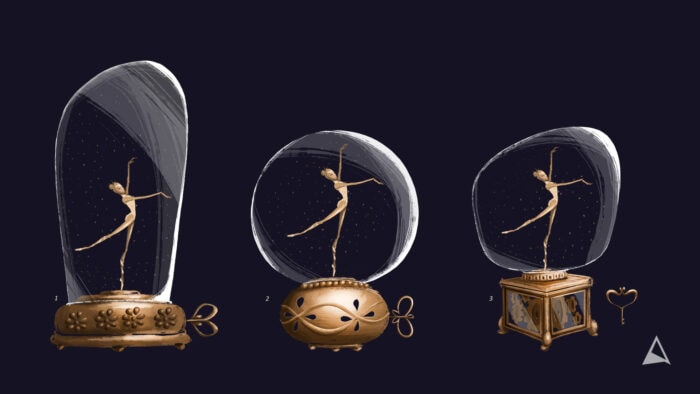 Nevertheless, we originally wanted to make a follow-up short film where we would develop the story and the characters more. We managed to do a bunch of initial concept art for it, but the idea was never realized.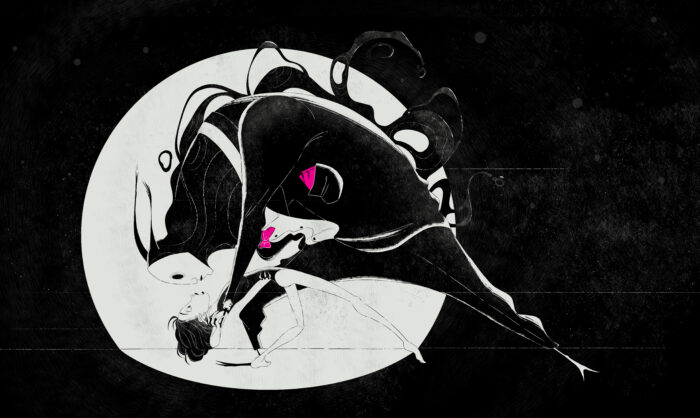 Maybe we will come back to this idea in the future, but it's not in our plans yet.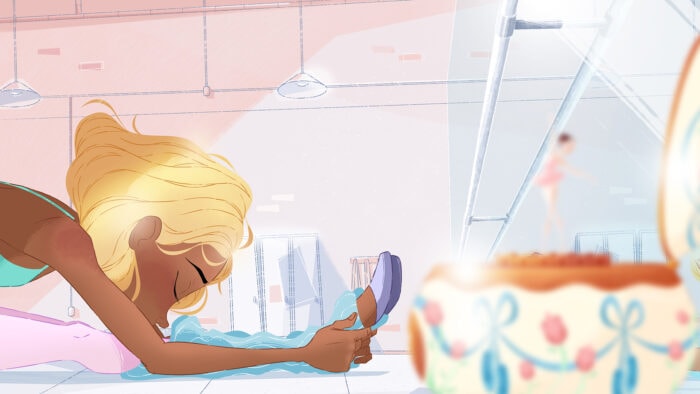 Did you face any difficulties along the way? If so, how did you overcome them?
The main difficulty of any passion project is balancing it with client work. Since we're a small team of artists, sometimes we would go months without being able to work on the film because of how busy we got. 

The animation consisted of a series of complex motions and seamless transitions. Since everything was done frame by frame, it was very time-consuming. For instance, in one of the shots in the middle, where the girl opens up her arms and angel wings as a transition, the base of that animation was done in ToonBoom. We then added another pass of frame-by-frame animation in Photoshop to add the brushes and textures to achieve the desired look. 
So having a small team and going for a very crafty style while balancing client work was definitely one of our biggest challenges.
Can you talk about the importance of personal projects for creatives?
I'm a big believer in personal projects. 
At Animagic, we always strive to have internal projects to work on. Those are the areas where we get to express and challenge ourselves as creatives. We get to try new things that we've never done before but are interested in. It's a great way to stay motivated and in love with your craft because, if we're honest, not everything that comes from client work will be highly engaging or exciting to work on.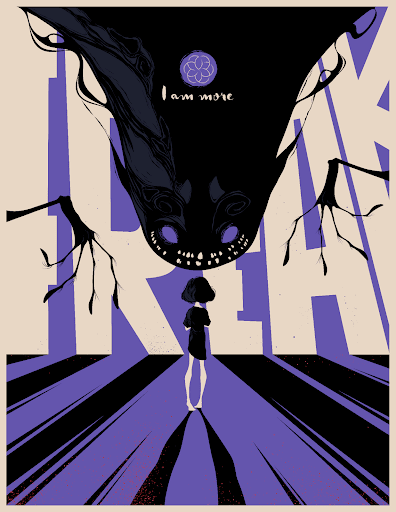 Personal projects are a great way to foster self-development as an artist, a studio, and a team. It's also a great way to build a positive team culture. That's where you learn your team's interests and capabilities if money isn't the goal or there is no client brief.
Do you have anything to add on self-esteem and body confidence?
The subject of self-esteem and body confidence is a very personal journey that everyone struggles with. Healthy self-esteem is the foundation for a happy and fulfilling life. Self-esteem is a topic that we all know is there, but only some take the time to really look into it, especially men. It's rare for us to make a conscious effort to look into it and spend time learning from it. 

If we were all aware of how important self-esteem is and spent more time in conversation about it, it would benefit our society greatly.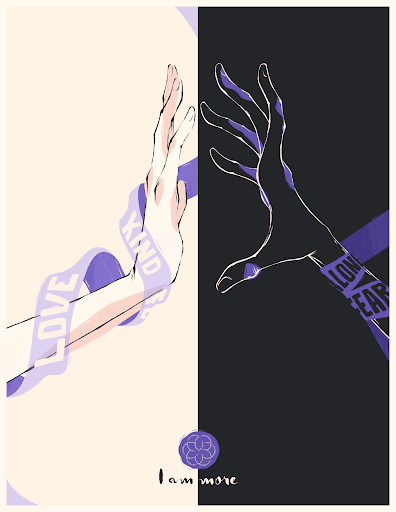 How do you deal with creative doubt on a project?
I once heard someone say being creative is one of the most humbling experiences. Creative people conjure something out of nothing, and it's often personal, raw, and coated with their own experiences. Hence, having the courage to put that into the world for others to see, judge, and critique is very brave.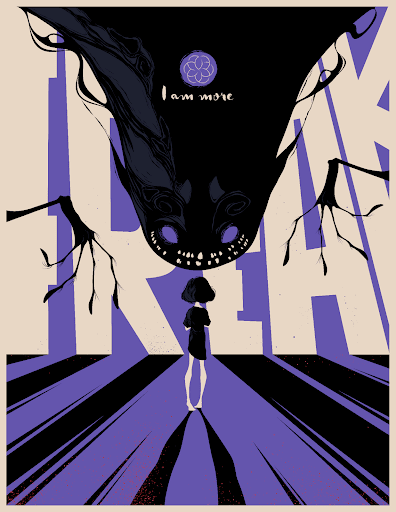 That being said, it's inevitable to have doubts about the things we're working on. We all have a fear of being judged by other people. The best way to deal with doubt comes back to self-awareness. 

It's about understanding that you won't please everybody, whatever you create. You're not going to make everyone happy, but if it's genuinely what you want to communicate to the world, you should have more faith in yourself and go for it. 
Do you have any advice for creatives on pursuing their dream projects? 
One of the most important things is to allocate time for it. 

You need to consciously allocate time for a personal project. Don't just wing it. Set goals, and stick to them like you would commit to other client work. In this case, you are working for the most important client of all, yourself. 
If you can make time and keep those promises to other people, why wouldn't you make time and keep those same promises to yourself?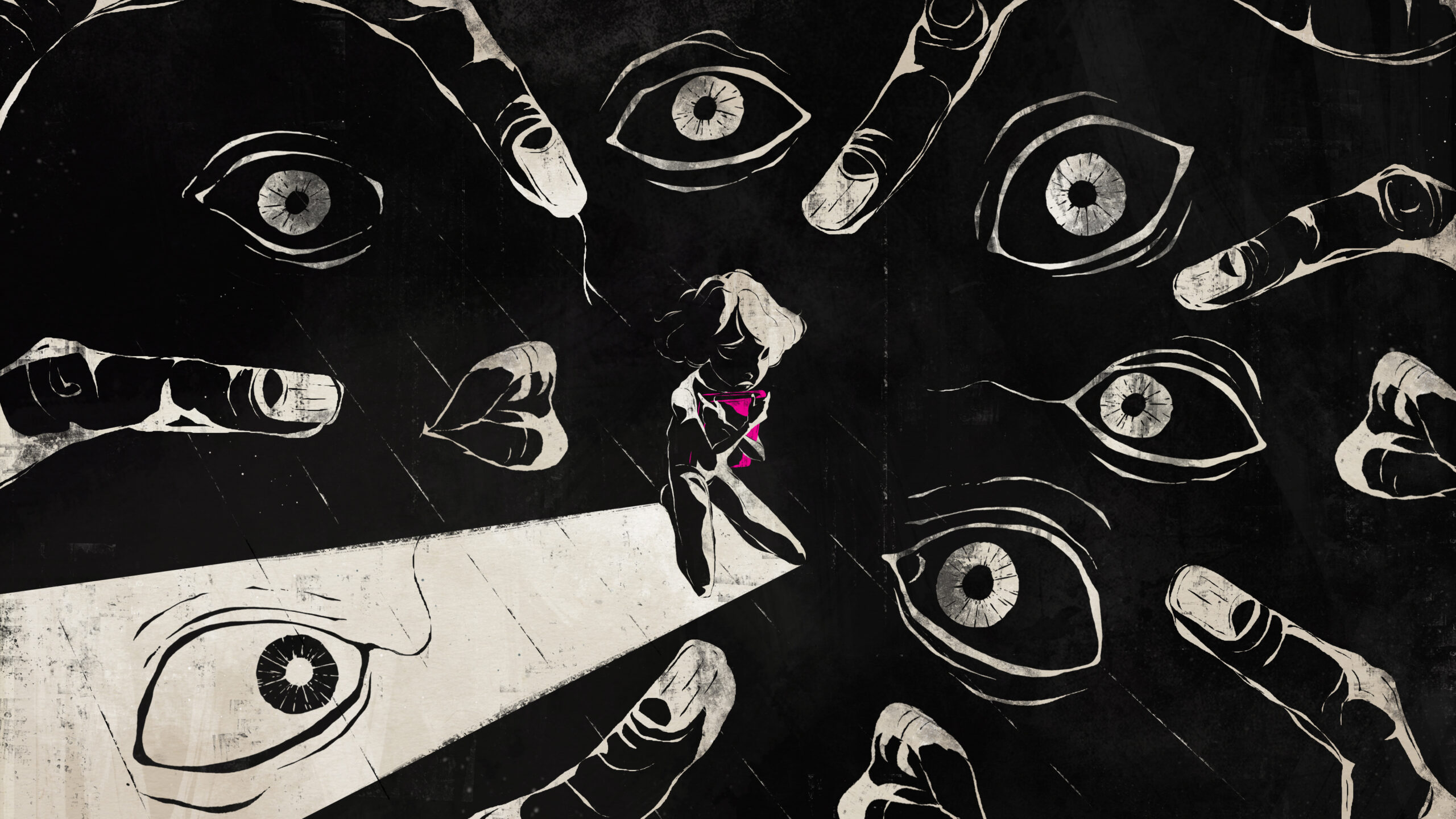 Create systems and habits to help you follow through with your dream projects. Something as simple as allocating 1hr a day after lunch to work on my project can go a long way. 
If you stay consistent with that goal, habit, and process, not only will you see results, but you'll find yourself a lot more motivated to keep moving forward and strive for more.
Money no object; what would you love to work on most?
I would still do what I do now, but perhaps I'd look into ways to scale it to have a more significant impact. 
A dream we all share at Animagic is to create an IP, a story, and a family of characters that becomes part of our popular culture.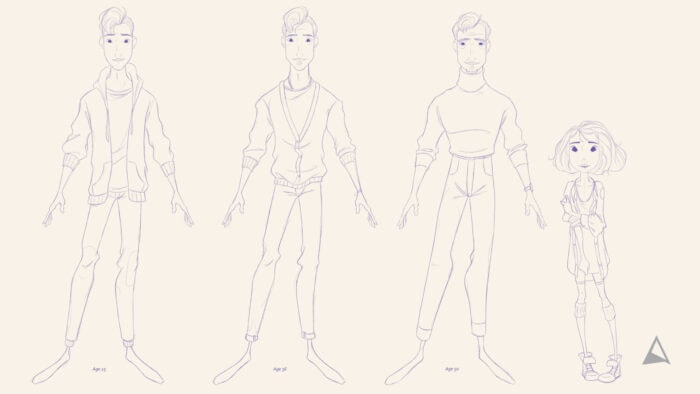 This is one of the most inspiring goals to aim for as a creative. A way to impact others, build a legacy, and leave a footprint of our creativity.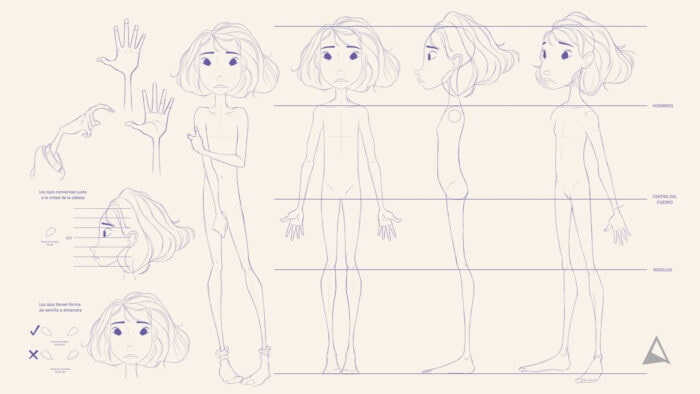 What were some ground-breaking moments in Motion Design that have shaped the way you think?
There are a few projects out there that made a significant impact on me as an artist. 
One of the most recent ones is Spider-Man: Into the Spider-Verse. 
When the first movie came out, and I saw the level of quality and craft that went into the film, it was very inspiring. It felt like a moment in time when we transcended the classic 3D style pioneered in the 90s by Pixar. 
We were finally at a place where animators asked, "What else can we do in this medium?" 
Watching that movie showcased all the possibilities and different tools a motion designer can bring to storytelling and movies. 
It changed the game. Now you see it everywhere. We are still pushing boundaries of what's possible in visuals, and that's very exciting to me.
What's next for you and your team?
We have a few things on the go, we just finished our latest short film which will be released later this month, and we are using the film to spearhead a social initiative to support organizations helping dogs find loving homes. It's an inspiring project and a very moving cause.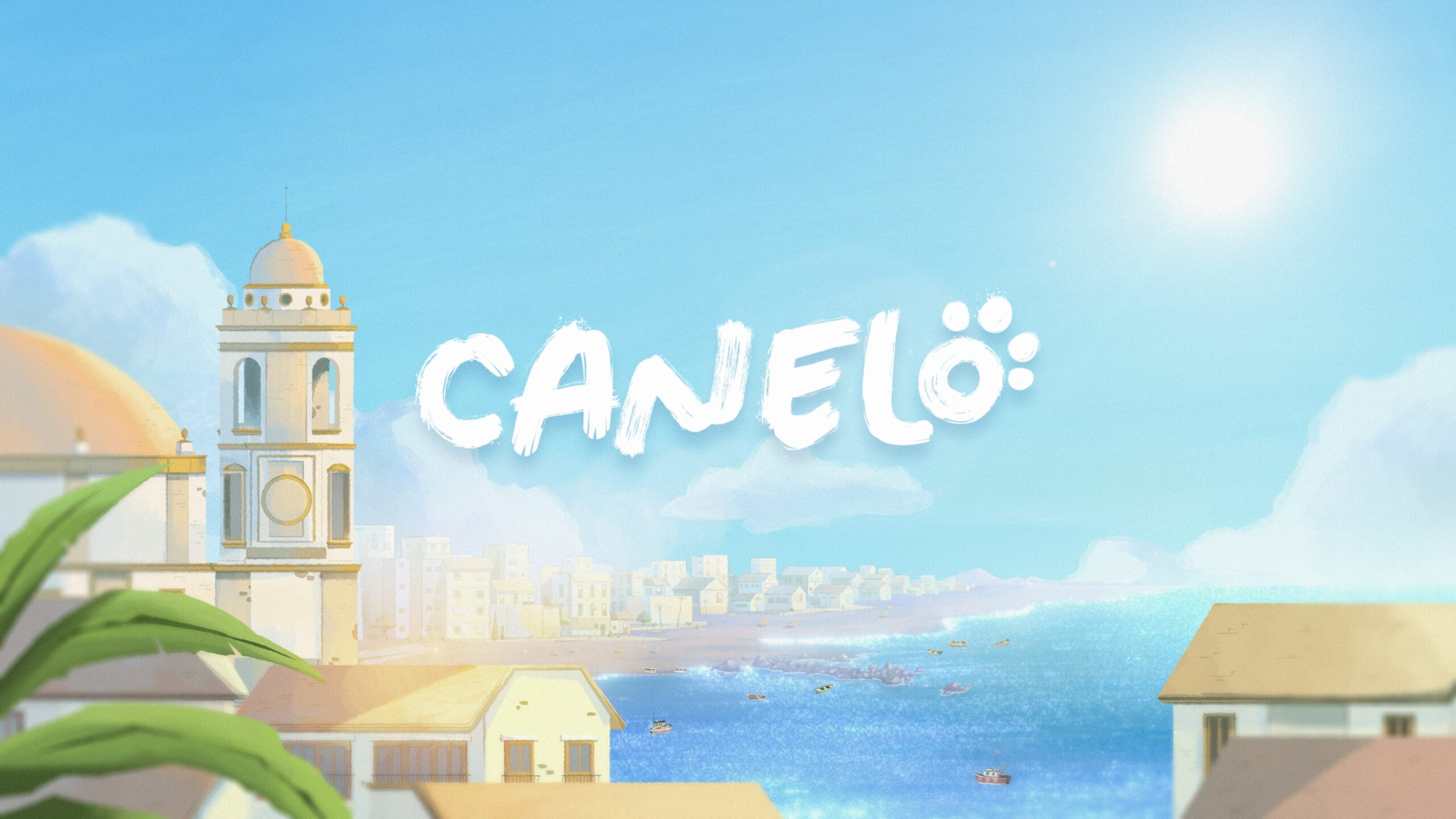 We also recently began expanding into the video games industry and are actively developing our first video Game IP. It is a huge and scary undertaking, but I'm very excited to jump into this challenge with the team and see what comes out of it. 
After all, what's the life of a creative if we never take risks?