The origin of Motion Design studios, as told by their founders.
By Vikkal Parikh, founder of Ataboy.
Editor's Note:
In this series, we'll hear from the founders of creative studios recounting their tales of how it all began. Each studio and founder are at different stages in their journey, but whether they're 3, 10, 15, 20, or 25+ years in the making, these candid accounts offer unique insights into what it takes to own and operate a business in the world of Motion Design.
From deciding to do it alone to growing a team, to riding the unpredictable wave of technology, to evolving through a pandemic and gearing up for the future, these studios all have inspiring stories to tell.
---
Ataboy is a design driven production company with a strong emphasis on visual storytelling. Based in NY and NZ, we are a creative collaboration of artists using a variety of techniques creating fresh content for brands worldwide.
Live Action | Animation | 2D | 3D | CG | VFX | Motion Design | Illustration | Paper Craft | Augmented Reality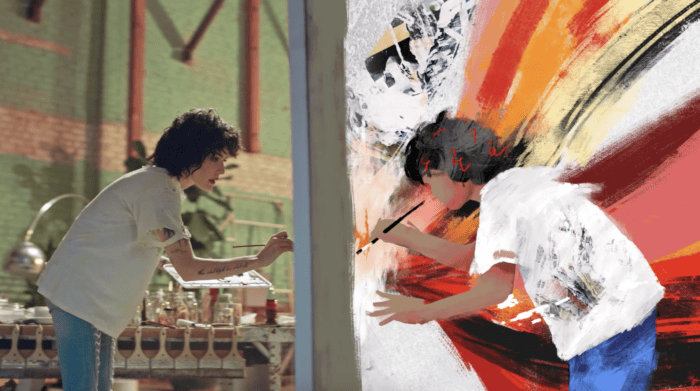 Meet Vikkal Parikh, the Founder and accomplished Creative Director at Ataboy, a pioneering design-led content studio that has redefined the art of storytelling. With an impressive portfolio of artful campaigns, Vikkal has left an indelible mark on global brands such as Adidas, Coke, White Castle, Progressive, IKEA, and GE.
Hailing from Mumbai, Vikkal's journey began as an architect, instilling in him a unique perspective that seamlessly blends aesthetics and functionality. His quest for artistic expression led him to the United States, where he pursued a Master of Fine Arts in computer art from Savannah College of Art and Design. Armed with this interdisciplinary background, he embarked on the path of founding Ataboy over a decade ago.
At the helm of Ataboy, Vikkal Parikh has become a trailblazer in crafting breathtaking mixed media narratives. His innovative use of mixed media, miniatures, animation and artful live action has breathed life into campaigns that transcend the ordinary. Vikkal's vision extends beyond the confines of conventional visual storytelling; it's a relentless pursuit to redefine how stories are told in the digital age.
Passion radiates through every project Vikkal undertakes. He remains deeply committed to cultivating diverse creative teams. By championing inclusivity, he not only reshapes the narratives on screen but also paves the way for underrepresented talents to flourish.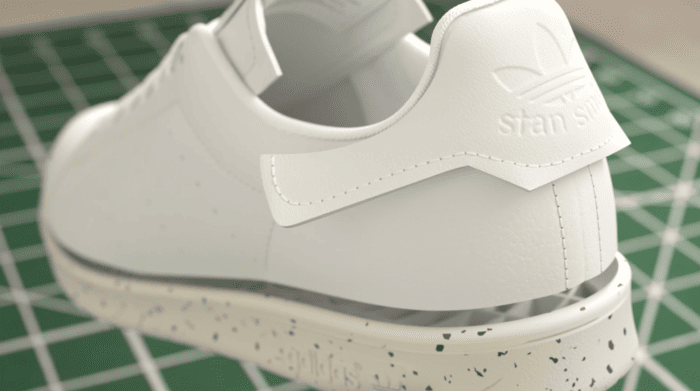 Studio Stories: 12 Years of Ataboy
My Start
Growing up in Mumbai, I was always curious to push my artistic expression. My journey began as an architect, instilling in me a unique perspective that seamlessly blends aesthetics and functionality. My quest led me to the United States, where I pursued a Master of Fine Arts in Computer Art from Savannah College of Art and Design (SCAD). That's where I was introduced to what back then was sort of a novelty term – Motion Graphics or Mograph. While at school I worked at SCAD TV which was a channel for all things SCAD on the local station in Savannah, Georgia, my first ever Motion Design job!
Armed from my education with the tools I needed, I embarked on the path of founding Ataboy in 2011. Having worked in advertising since the early 2000's, I itched for more creative control and the ability to respond to briefs with a fresh approach, and that meant taking more creative risks that were super interesting but risky business decisions. The post-production industry back then was booming, but to be honest, it was uninspiring because every company was doing the same thing. This convinced me that the only way to do it is to take the leap of faith and start my own business.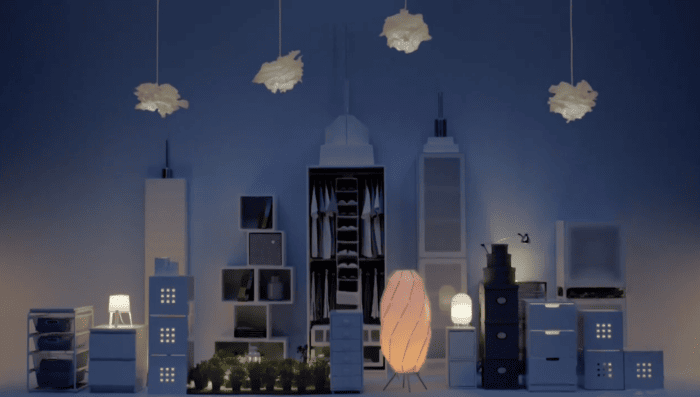 Ataboy's Beginnings
Ataboy started as a self-funded, lean startup. Having never run a business in this country before, I didn't even know who to approach to learn from, but once I built a portfolio of trusted clients, the momentum started to form. I initially opened up past conversations with previous clients and friends to get business. Karen Hennegan, my EP at the time (who also was the first team member at Ataboy) and I pitched specific narratives that we were passionate about. We matched them with non-profits and really targeted them. We got to create some cool yet meaningful content for a good cause!
I had an initial team in mind when I started Ataboy, it was just a matter of time and some strategic planning that I was able to assemble the dream team to work consistently with us. It was really the freelance economy of our industry that came in handy in starting up the studio so quickly. That's really how we built our portfolio and got to work on projects together as a team. We are a certified Minority Owned Business so we take diversity very seriously. I can proudly say we are a truly diverse company from top down and always looking for ways to promote and support diversity.  
There was nothing spectacular there in the very beginning. We started off with something really small and humble. When choosing a name for my company, it actually came pretty easy. I was doing an exercise to see what the experience was like working with this company from a client's perspective, and all I could think about was no matter how big or small the assignment, I wanted the clients to walk away with a feeling of a "job well done" – attaboy. I dropped the "t"as a way to make it my own and it reads better. – to me anyways.  
Our logo is definitely inspired by my love for vinyl toys / figurines. I set out to create something memorable such that you don't have to spell out the name. It's instantly recognizable. The custom lettering for the name replaces the logo as and when needed. Branding is what we do for our clients so doing it for Ataboy has been a lot of fun. We try to inject our personality and mood into the branding of the company. We tend to keep it light and  fun. Change things around for a bit and not be overly precious about the branding.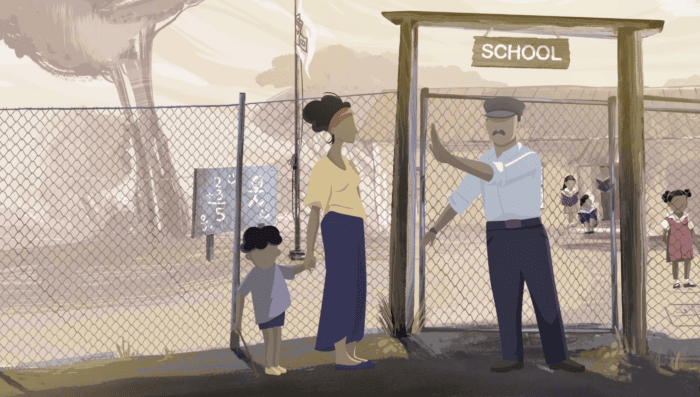 Keeping a sustainable business
Success is relative, however I am super pumped to be thriving for over a decade. I like to keep things fresh and innovative along the way. The way I see it – every new client, project or a happy team member is a win.  
One of our biggest challenges, however, has been the ebb and flow of our business. It's not very consistent. Although the industry has matured and we have grown our expertise along the way, we still approach everyday with a fresh approach. Also, not settling on a "signature style" or "technique" means we are always trying out new ways of doing things. This provides hurdles in production but also keeps us growing and thinking. Being foolishly optimistic and stubborn has seemed to help us get through these times, too!
There are no right ways of solving creative challenges. Changes in technology are inevitable and a challenge that we welcome. Being problem solvers we welcome these changes and readily incorporate them into our workflows. Now be it a 4 gazillion megapixel camera or real-time rendering or be it AI. 
With Ataboy I'm not afraid of wearing different hats and especially when to wear them. That being said, being a creative led company, the goal is always to put out the best product possible. Maintaining our creative integrity while balancing the budget and schedule is always the tightrope we have to walk.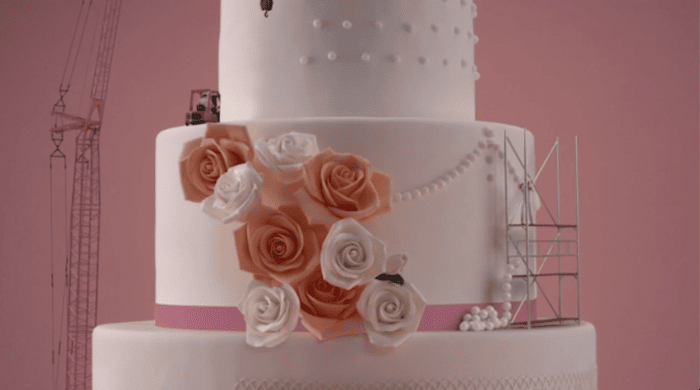 Post-pandemic
The pandemic was really an eye opener for me. As a creative and a business owner. The uncertainity that lock down brought about we all had to think outside of the box fast. The team was extremely supportive and really gave it their all. A couple of months later things began to turn around. Leaning into our expertise in design and animation we were able to collaborate with our partners and we created some really stunning work that I am incredibly proud of.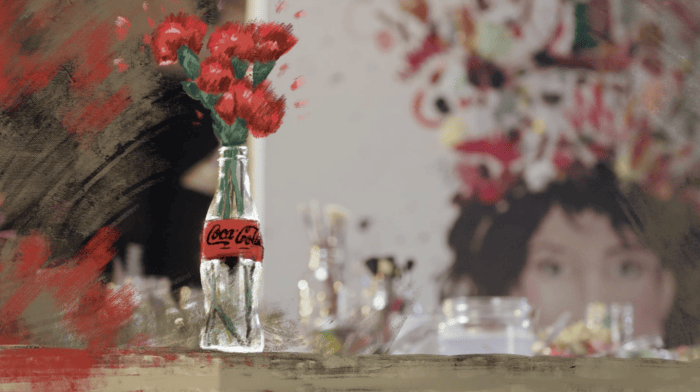 What the future holds
In order to lead the charge to reposition Ataboy from an animation studio to an all encompassing creative solution for brands, we launched a self-funded campaign where I, along with director Corydon Wagner executive produced, developed the concept, wrote the script, packaged the talent and directed the series of short films entitled "A Portrait Of An Athlete" — chronicling NYC-celebrity graffiti artist Sandro Figueroa Garcia's (Sen2) process of creating a one-of-a-kind portrait of Olympian Natoya Goule.
We're also celebrating a new evolution of our capabilities by opening a brand new, state-of-the-art Studio in collaboration with a longtime collaborator in Greenpoint, Brooklyn. This studio, equipped with state-of-the-art equipment, is a place where we'll be able to provide technical services in hopes of creating realistic and immersive food experience stories for clients to continue growing our presence in the food cinematography space.
Ataboy is committed to growth and innovation. Currently we're working on developing various verticals to further our creative vision and help brands craft really effective messaging. From strategy to a kitchen studio helping explore creative ways to shoot food with the help of new tabletop directors, to real time animation using gaming engines. We are really excited about the future of Ataboy and we are shaping it now. 
I see the evolution of Ataboy to be more than just a production company or a Motion Design studio. We want to leverage our experience and expertise to see storytelling as an art form, making it efficient and effective.