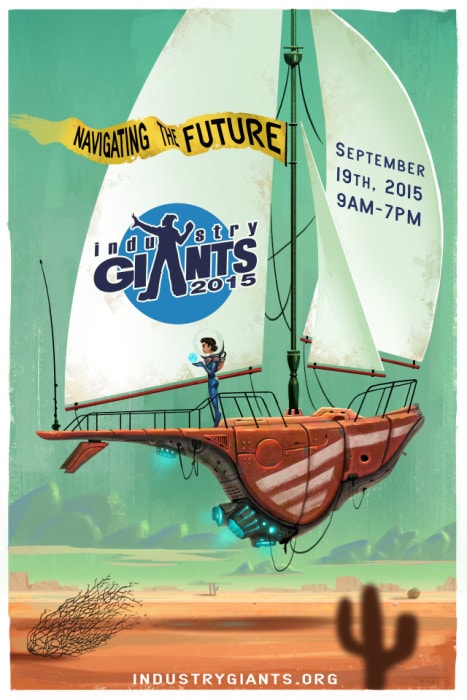 We are excited to announce the Industry Giants 2015 lineup! We have an amazing group of folks coming to Dallas for this one day only event on September 19th at the Addison Crowne plaza.
Jorge Gutierrez:
writer, director & creator at Reel FX Creative Studios
Armand Serrano:
Visual Development Artist at Walt Disney Animation Studios
James Gentile:
Sr. Motion Capture Technician at Monolith Productions game studio
Rachelle Lewis:
Animation and FX Talent recruiter
Tony Bancroft:
Animator, author and director worked at studios such as Disney and Sony
Stephen Silver:
Character Designer worked at Disney Television Animation, Sony Feature Animation and Nickelodeon Animation
Tyson Murphy:
Lead Character Artist at Blizzard Entertainment
Our first ever, concept artist panel with:
Lorin Wood Senior Concept Designer at Gearbox Software
Eliott Lilly Freelance Concept artist and illustrator
Elise Hatheway Visual Development Artist at Reel FX
Samantha Yousesf Artistic Director at Studio Technique
Life Drawing with Samantha Yousesf and Stephen Silver
And more to come…
Early bird tickets are 50% off and on sale now, but this offer ends August 1, 2015 at midnight. So save some money and register today!