Studio AKA was approached by U.S based media company Room 608 to collaborate on a documentary that explores the concept of infinity and the universe. Directors Jonathan Halperin and Drew Takahashi take viewers on a journey through the minds of several physicists, cosmologists, mathematicians, and philosophers, in the 79-minute film.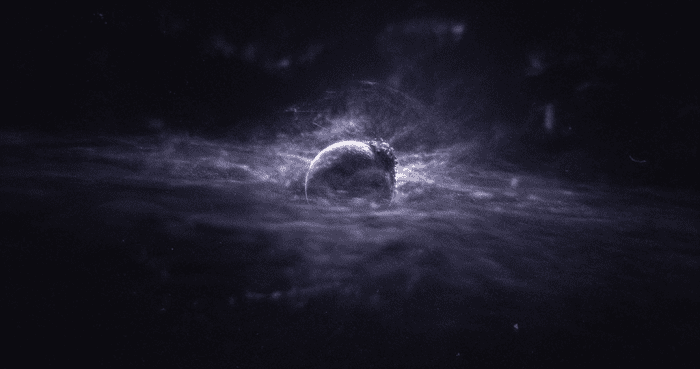 Our studio chose to illustrate a particularly powerful segment that discusses the end of the universe.  Animation director Gergely Wootsch and FX Animator Deniz Cinar, along with our compositor Will Eager, created the almost 6-minute-long segment that features a stunning array of otherworldly scenery.
"'A Trip to Infinity' was a rare undertaking that educated us and made us think and contemplate. We worked on the 'End of the Universe' segment, where the narration dives into the more philosophical implications of an infinite timeline. From the get-go, Drew and Jonathan [the directors] knew they wanted a slow and contemplative approach. They had entrusted us with the creative freedom to explore the visuals based on the voice-over and music whilst gently guiding us towards what they had imagined.

The segment is slow-moving, guided by the music and the narration. Various cosmic scenes play out in succession until the last living being of the universe slowly fades away. It's a profoundly sad segment. Still, I had a lot of fun creating the visuals for it and imagining cosmic landscapes and particles flying around." – Gergely Wootsch, Animation Director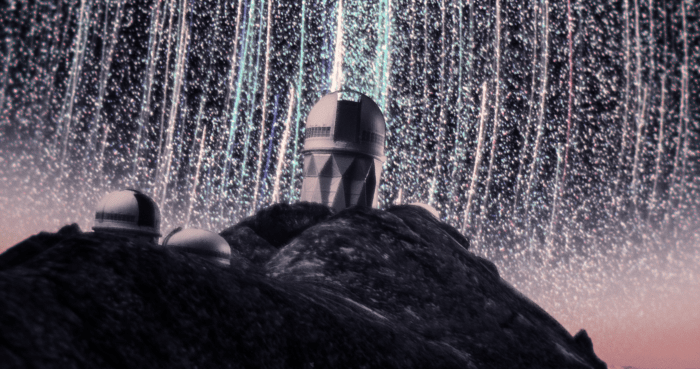 "We approached Studio AKA to create a very crucial section of our movie knowing exactly what we wanted and needed but with absolutely no idea how to get there. Sharon Titmarsh held our hands as Gergely and team brought it to life. The resulting film was so devastatingly powerful that we were then challenged to bring the audience back from existential despair and end the film with some sense of the value of being human despite all our limitations." – Drew Takahashi, Director of A Trip to Infinity
About Gergely Wootsch
Gergely is an award-winning animation director who has made a name with projects across commercials, television and feature animation, building a formidable reputation and experience at some high profile and frankly awesome studios (including AKA). We are continually blown away by the work he produces. Aside from his assured directing and art directing, Gergely is one of those rare people who can pivot around different axes, jumping between the more technical aspects of production and creative direction and production design. An underlying theme that permeates the work is a fascination with dark, moody and textural worlds and the challenges involved in exploring and bring them to life by whatever creative means best suit the solution, often merging different techniques into one cohesive universe.
About Studio AKA
STUDIO AKA is a multi-BAFTA and multi-Emmy winning, Oscar-nominated, independent animation studio & production company based in London. Our work is expressed across an eclectic range of projects in film, TV series and commercial projects; for clients that include: Apple, Disney, BBC, Netflix, Guinness, TSB, BMW, and Ridley Scott Associates.
CREDITS
IN LOVING MEMORY OF SHARON TITMARSH
DIRECTOR
Gergely Wootsch
PRODUCER
Sharon Titmarsh
PRODUCTION ASSISTANT
Lara Salam
EDITOR
Nic Gill
FX ANIMATION
Deniz Cinar
COMPOSITING
Will Eager
PRODUCTION COMPANY
Studio AKA