AMARILLO, Texas – July 8, 2021: Amarillo College (AC) opened fall semester enrollment for its newly launched Visual Effects (VFX) program. This program is one of the College's latest endeavors into a thriving industry where there is tremendous potential for students. It prepares students for success in the prestigious VFX industry featuring flexible online classes and trained industry instructors and mentors to guide students every step of the way.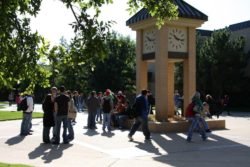 Students enrolled in the program will learn everything from how to conceptualize and execute animation from idea to final render to an overview of how to plan for VFX in other facets of filmmaking. A certificate or associate of applied science degree in VFX from AC provides the experience necessary for careers such as VFX Digital Artist, CG Supervisor, VFX Supervisor, Director, Producer, and Studio Lead. AC's VFX program courses prepare students to contribute to this in-demand industry in an accelerated curriculum at a lower cost than comparative programs.
"At AC, we are always looking for new opportunities to enable students to pursue their dreams," said Amarillo College President Dr. Russell Lowery-Hart. "The launch of this unique program allows Amarillo to step boldly into the ever-expanding digital content space, while creating a pipeline for young professionals in the growing VFX and film industry."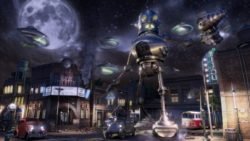 Through a unique partnership with Semkhor Productions, a development and production company, courses will feature an immersive approach to VFX through access to industry experts and the opportunity to work on real-life productions. Students will also graduate with a professional demo reel and the ability to author and deliver custom advanced compositing and 3D digital animation workflow, including concept, texturing, modeling, rigging, animation, effects and simulations, plate prep, tracking, lighting, rendering, and compositing.
"Scores of global visual effects, motion design and film studios are looking to hire artists and filmmakers who can exhibit and prove their proficiency in industry best-practices and techniques," said David Shapiro, owner of Semkhor Productions. "We are taking a hands-on approach to helping students find their place in the entertainment industry at a fraction of the cost."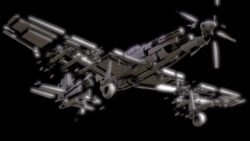 AC encourages all those interested in VFX or expanding their career options to register, whether building on previous film industry experience or pursuing a career change. For more information and registration options, visit www.actx.edu/vfx/about.
About Amarillo College
Amarillo College has not merely stood the test of time; it has long since exceeded the expectations of even its most visionary founders. Established in 1929, with 86 students answering the inaugural roll call, Amarillo College today is a vibrant, multi-faceted community college that typically enrolls close to 10,000 students in academic classes at seven campuses in three counties of the Texas Panhandle. Additionally, some 26,000 area residents regularly take advantage of AC's plentiful assortment of professional development and personal enrichment courses under the umbrella of Continuing Education. With a proven blend of quality and affordability that makes Texas community colleges so appealing—55 percent of students enrolled in higher education in Texas attend a community college—Amarillo College provides students with a solid academic foundation, whether they are looking to immediately enter the workforce or proceed to a university.