Glassworks is excited to introduce their new Head of Production in Amsterdam, Ashley Goodwin.
With a strong technical background and exceptional track record producing award-winning VFX projects during her time in New York City, Goodwin brings a fresh perspective and enthusiasm to her new position at the full-service creative studio.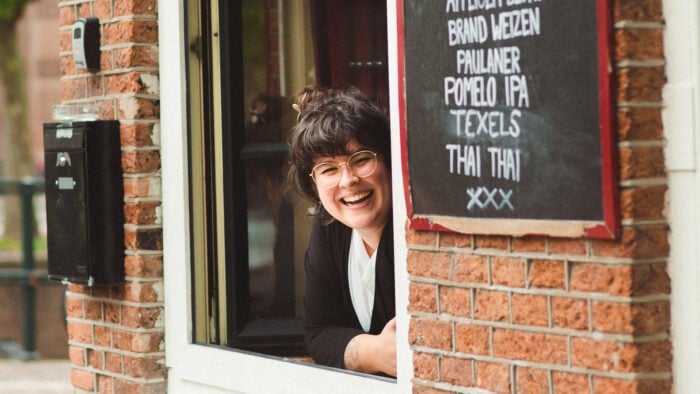 Originally from Connecticut, Ashley Goodwin now ventures to Amsterdam to lead the production team at Glassworks. A graduate in Film and Video/Editing from the New York School of Visual Arts, her journey in the industry began as a machine room operator and assistant editor at Click 3X. However, she soon discovered that her true passion lay in production, where her open and communicative nature could thrive.
Drawing on her technical training, Goodwin embraced her first associate producer role at Crew Cuts, where she quickly learned the ropes at one of NYC's well-known editorial companies. This led to future opportunities to showcase her organisational skills and in-depth knowledge of post-production as a VFX producer at both The Mill and Blacksmith. Over the past four years at Blacksmith, she worked with leading production companies and agencies to effectively guide multi-award-winning projects through the entire creative journey.
Now, well prepared to embark on her next professional endeavour, Goodwin brings her boundless energy and ambition to the role at Glassworks – one that will allow her to fully exploit her passion for building new relationships, overseeing complex production workflows, and fostering a creative culture for artists, producers, and creative partners.
"Having the opportunity to move to Amsterdam and work with the incredibly talented artists and producers at Glassworks is truly a privilege and a delight," says Goodwin. "I'm so grateful for the trust that the team has already bestowed upon me and for the way they've embraced me and my experience. I'm really looking forward to contributing to the studio's continued success, both locally and internationally."

Chris Kiser, Glassworks' COO in Amsterdam, remarks, "We are excited and honoured to welcome Ashley to Glassworks and are already benefiting from her knowledge and genuine passion for creative work. Reuniting with a long-time production partner, I know firsthand how committed Ashley is to her team and that she consistently achieves remarkable results thanks to her excellent leadership and ability to foster a positive environment for creativity."
Following the recent addition of Vanessa Aparicio as Amsterdam's new colourist and now with Ashley Goodwin taking the lead in production, Glassworks continues to bring in top talent and offer their technical and creative expertise to a broad range of clients in Europe and across the globe.