Following a banner year with the addition of Executive Producer Cameron Gray, a key partnership with creative management company Sharon & Perry, a collaboration with Brooklyn-based gallery Art Cake, and successful campaigns for White Castle, Adidas, Progressive and more, design-led content creation studio Ataboy is expanding its stellar NYC team once again with the addition of director Andrew Gooi.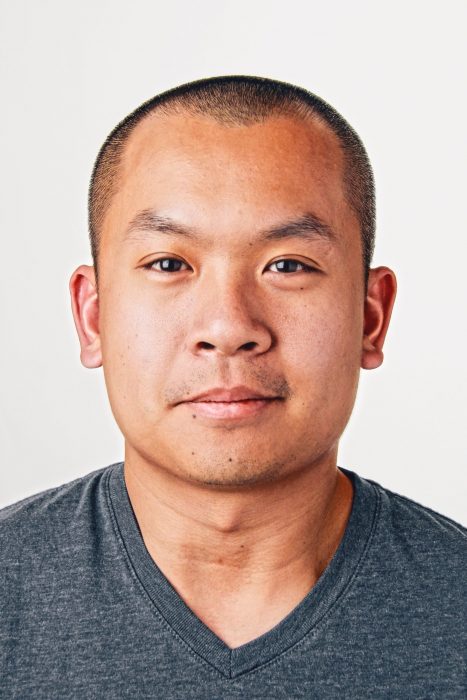 Drawing inspiration from a brand's stories and its people as well as his own family background, Gooi has collaborated with global brands like Uber Eats, Red Lobster, Popeyes, Panera Bread, to name a few. He also directed, shot and edited an episode of HBO's "The Heart of Soba", narrated by Dune and Star Wars star Oscar Isaac, which earned a 2018 James Beard Award for Visual and Technical Excellence. At Ataboy, he will be one of the first new directors to help the studio continue to expand into the food and beverage photography space. Gooi's minute, observational directing style is born of his nontraditional background in civil engineering and endeavors to uncover the purpose and drive of a brand's mission and translate it through artful visuals.
"I want the audience to feel like they're right beside me visualizing what I see and feeling what the brand or story is about," he explains. "The analytic mindset I developed from civil engineering has definitely crossed over to my directing/cinematography work — as much as I am focused on making the shots look beautiful, how I evaluate and weigh each shot as part of the bigger picture and story is crucial. This mindset keeps me focused on the edit as well — capturing shots that have evergreen quality to the brand and that can translate across various media platforms."
Gooi is also the founder and a contributing filmmaker of Food Talkies, a collection of short films that celebrate traditional cultural cuisines. This project, as well as his career path and lifelong love of food, was inspired by his relationship with his grandmother. Gooi used his filmmaking prowess to document his grandmother's story through her cooking as a way to tangibly hold onto their memories. Since that first film, he has continued to devote himself to capturing diverse stories focused on preserving lost traditions through food.
As a pioneering member of their continued expansion into food and beverage photography, Gooi is thrilled to be joining the Ataboy team, citing their strength in VFX and animation as a huge incentive for him. "With VFX, it allows a production to innovate through the years, and I believe this applies across all industries," he says. "And Ataboy is the best of the best."
According to Ataboy Founder / Creative Director Vikkal Parikh, "Andrew's authentic and intimate approach to storytelling centered around food is what makes him stand out in this genre. Incorporating his culture and passion for food into the craft makes his content engaging and delicious to watch."