The ADVERTISING Club of New York's International ANDY Awards, a barometer of the industry's best creative talent, has announced the regional shortlist winners across APAC 2022.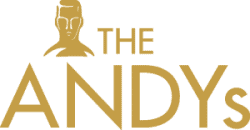 Australia is leading the way with 13 shortlists (Howatson+Company 4 finalists, Saatchi & Saatchi 2 finalists, The Monkeys 2 finalists, The Hallway 1 finalist, Thinkerbell 1 finalist, Leo Burnett 1 finalist, Hardhat 1 finalist, and M&C Saatchi 1 finalist) followed by Thailand (Wunderman Thompson Bangkok 3 finalists, Wolf BKK 1 finalist and The Leo Burnett Group Thailand 1 finalist) and India (DDB Mudra Group 4 finalists and BBH India 1 finalist) both with 5 entries, Singapore with 2 (Heckler Singapore 1 finalist and Forsman & Bodenfors Singapore 1 finalist) and New Zealand (Saatchi & Saatchi), Japan (GREY TOKYO) and Indonesia (VMLY&R) each with 1 entry.
The entries were brought before a virtual judging panel led by Chair Will Alexander, Co-Founder and Executive Producer of Heckler. Esteemed jurors included Gavin Chimes – Executive Creative Director Howatson+Company, Lea Egan – Creative Director Special Group, Josie Fox – Senior Art Director BMF, Valerie Madon – Chief Creative Officer, Asia Region VMLY&R, Sesh Moodley – Head Creative Director Thinkerbell and Firrdaus Yusoff – Creative Director Forsman & Bodenfors Singapore.
The criteria at the regional competition was based on IDEA and with an unprecedented amount of entries the selection process proved challenging. The quality of work submitted was exceptional and a total of 28 entries were shortlisted across APAC.
"Launching the regional ANDY Awards is a goal realised. We have wanted to be intentional about meeting the creatives behind all the outstanding work for quite some time. The first step is usually the hardest, but with the support of Will Alexander and the incredible jury we assembled, they truly embraced what the ANDY's stand for. We are now excited to fast track all the shortlisted work in the Global show and see many in the winner's circle." Gina Grillo, The ANDY Awards President & CEO
"Congratulations to all the shortlisted entries and thank you to everyone who entered the first year of The ANDY Awards APAC. It was inspiring to see such brave and innovative work coming from The Region. Thanks to our amazing jury who generously donated their time and creative expertise to judge the huge volume of entries over the holidays. You guys are absolute legends! Special thanks to Andy's President & CEO, Gina Grillo, for inviting me to Chair year one and a big shout out to The Andy's team in New York. Finally I would like to wish all of the shortlisted companies the best of luck at the global competition." Will Alexander, Executive Producer and Co-Founder Heckler.
The 28 shortlisted entrants from across Australia, India, Japan, New Zealand, Singapore and Thailand will be invited to present their work at the main global competition in New York. Winners will be announced in April 2022.
The global competition is now open for submissions, final deadline  March 1, 2022. More information on the International awards can be found at https://www.andyawards.com/