The GABRIELLE CHANEL product range is a homage to the iconic Gabrielle "Coco" Chanel and embodies timeless elegance and empowered femininity.
The fragrance line includes the iconic Essence, the more intense & sensual Parfum as well as the light & luminous Hair Mist.
These fragrances are for the strong and radiant woman and can be appreciated across other products such as the body lotion, body cream, and gel douche that enhance the floral and solar smell of the perfumes.
The personality of the wearer and the characteristics of the perfume go hand in hand. People who wear Gabrielle are independent, passionate, elegant and expressive, like the perfume itself. Actress Margot Robbie is the face of the Gabrielle line and is the perfect woman to embody the Gabrielle ethos; she's confident, independent, and unapologetically herself.
Builders Club was brought on to create a new series of visuals and animated content that embody the Gabrielle spirit, magnify the hero products of the line and elevate them towards ever more luxury and sophistication.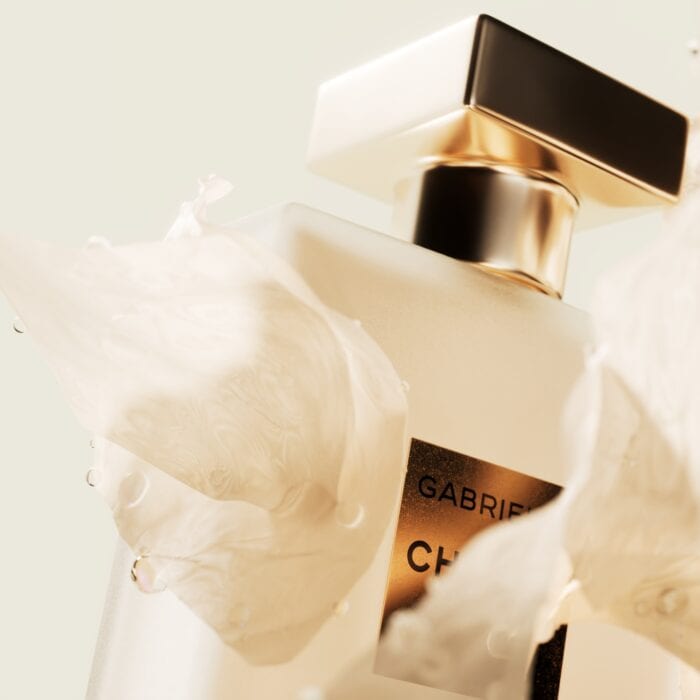 The production company worked on creating films for multiple products such as the Gabrielle Essence, Gabrielle Parfum, Hair Mist, Gel Douche, Body Cream and Body Lotion.
The challenge was to reveal the identity of the perfume and how its scent profile relates to the legend herself. Each visual is a series of transformational moments relating to the scent and also symbolizes Gabrielle as a person.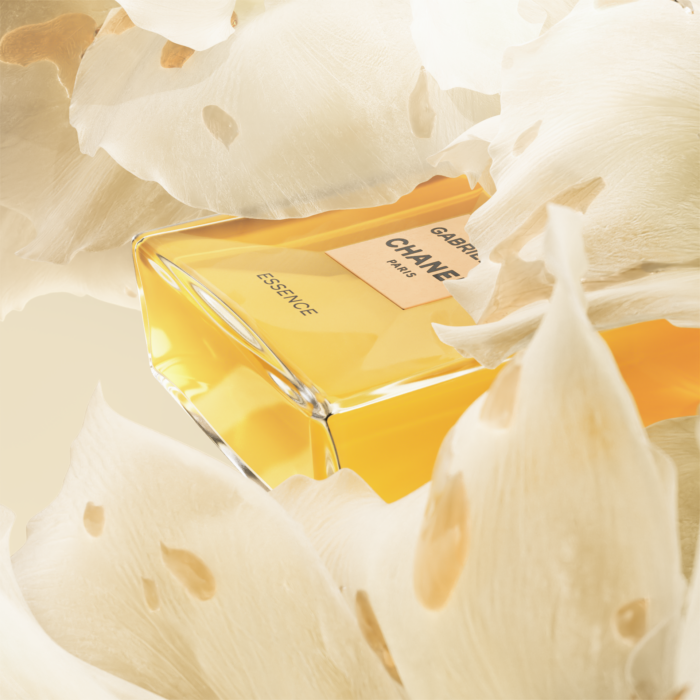 Builders Club created a full CGI campaign which allowed them to create truly magical films where they could seamlessly flow from one scene to the next. The films are a journey of discovery, rhythmically moving through blooming flowers that morph into rippling water and dancing fabric until the final product is revealed.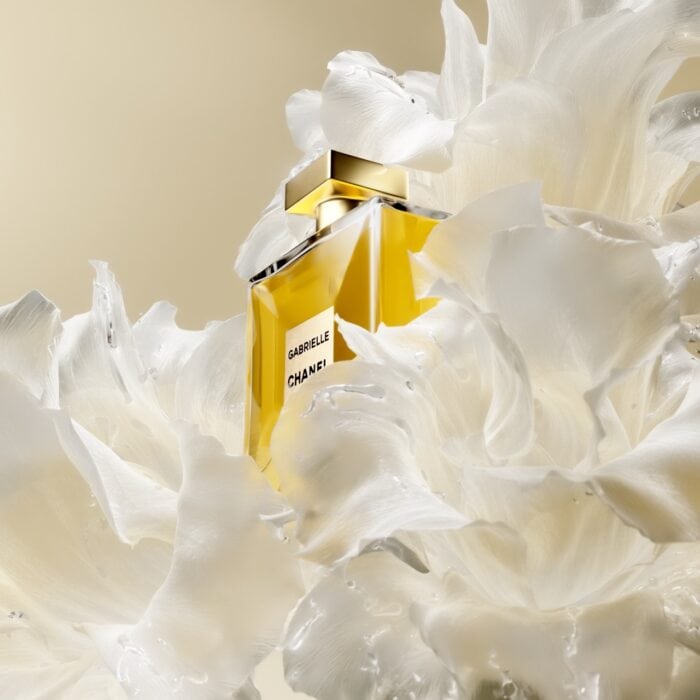 The goal was to create a beautiful, elegant and flawless campaign that felt real whilst also impossible to capture in real life. These assets were to be in addition to the hero campaign featuring the face of GABRIELLE CHANEL, actress Margot Robbie.
Builders Club created a full CGI campaign using Houdini software.The scope included Mist, Essence, Billboard and Parfum animations plus bespoke stills consisting of product and campaign shots for each of the products in the Gabrielle line.
Lauren Egen at Builders Club commented:
We did a lot of Research and Development for this project, developing the look and behaviors of our hero elements: liquid, flower and cloth. We looked at how these came together to feel part of the same universe whilst honing their distinct product world. From a narrative perspective, these animations had to feel immersive yet effortless. We worked solely with a Houdini specialist team since this was the perfect tool to create these simulations, using transformation and morphing techniques to shift between all our elements in otherworldly ways whilst still carrying a strong sense of realism.