Harvest Snaps, the original better-for-you (BFY) snack and flagship brand of Calbee America, Inc., has appointed creative and media agency Cutwater, with offices in San Francisco and New York City, as their digital creative agency of record after a comprehensive review.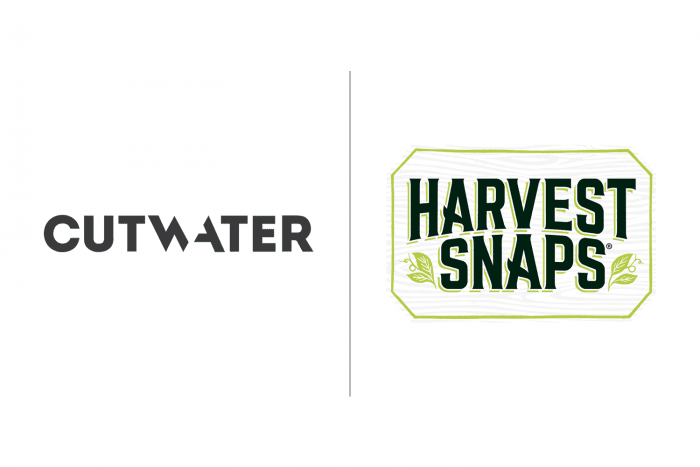 Under this relationship, Cutwater will spearhead communications efforts, including creative, digital, brand, and social strategy. The agency will work across Harvest Snaps' Baked Snacks and Crunchy Loops products. Both Baked Snacks and Crunchy Loops are powered by plant-based protein and tap into veggies (such as baked peas, lentils, and beans) as the #1 ingredient.
"The snack category is the most dynamic and interesting category out there, and Harvest Snaps is one of the most interesting brands within the space. Their great taste and better-for-you benefits are real differentiators", explains Cutwater Founder and CCO Chuck McBride. "We see a lot of strategic and cultural possibilities with this brand. It has a bit of a cult following, which is always inspirational, especially on the digital and social landscape."
The collaboration comes on the heels of Harvest Snaps' recent rebrand, a major milestone and turning point for the BFY snack that rolled out a new logo, brand film, packaging, illustrations, color palette, typography, iconography, and more. It also follows Cutwater's latest win as the creative and media agency of record for petcare brand Hartz.
Calbee America, Inc.'s Head of Marketing Sandra Payer adds, "As we bring our refreshed brand and new innovations to market, we're excited for the support Cutwater and their creative team can provide to Harvest Snaps. From creating new, engaging content to launching digital activations, I'm confident that our work will disrupt, in the best way possible, the way we communicate with our consumers."
For the rest of the year ahead, Harvest Snaps looks to continue this exciting period of growth by launching its first-ever D2C platform along with a new "Mixed Snack Pack" offering and college sampling events. Upcoming campaigns and initiatives with Cutwater, which will include paid media support, are slated to kick off with TikTok and AR activations, a refreshed content library of photography elements for digital and social, as well as influencer and retailer partnerships with top names.
According to Cutwater Principal and President Christian Hughes, "Harvest Snaps was one of the trailblazing pioneers in veggie snacks. I was a consumer and fan of the product before we had even formally met. We're thrilled to work with their team during this transformative time in their business and look forward to driving audiences to snap up the goodness."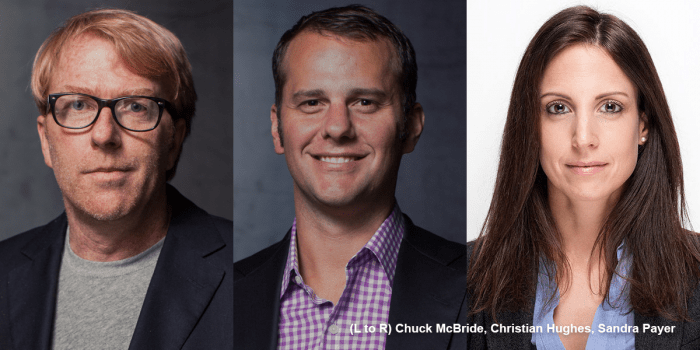 Harvest Snaps products are available at supermarket chains and natural grocers across the U.S. as well as online at Amazon.
Social Media:
Facebook: @cutwater
Twitter: @CutwaterAgency
Instagram: @cutwateragency
LinkedIn: Cutwater
Facebook: @HarvestSnaps
Twitter: @HarvestSnaps
Instagram: @harvestsnaps
LinkedIn: Calbee America
About Cutwater:
Cutwater is an independent creative and media agency with offices in San Francisco and New York City. Headed by advertising thought leaders, Founder / CCO Chuck McBride and Principal / President Christian Hughes, the agency prides itself on building distinctive campaigns for challenger and legacy brands alike. These have included the likes of Google, Russell Stover, Brawny, Jeep, Ray-Ban, and more.
About Calbee America, Inc.:
Since expanding from Japan in 1970, the Calbee team has been passionate about making plant – based, nutritious snacks from quality ingredients that bring a smile to your day. Their mantra is to "Harvest the Power of Nature," which is demonstrated by their flagship Harvest Snaps brand made from veggies as the #1 ingredient. Producing its products in Fairfield, CA , Madera, CA, and Senatobia, MS, the company continues to innovate with new red lentil Crunchy Loops and San Joaquin Almond Nut Chips. Visit HarvestSnaps.com and follow @harvestsnaps on social media.