Award-winning creative editorial/VFX company Nomad is continuing its rapid growth with the opening of its new studio in Austin, Texas. The new space seeks to help Nomad develop a creative presence in the Southwest market and adds to a global network that also includes locations in New York, Los Angeles, London and Tokyo.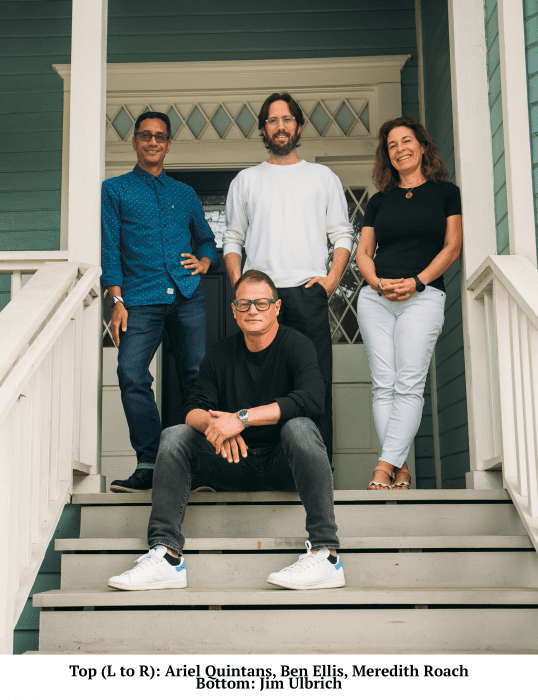 Spearheading the prestigious new Austin team is Partner/Editor Ariel Quintans, who is a Texas native and 20 year industry veteran. Quintans is an award-winning editor and director who, in addition to his work in advertising, also edits music videos, short films, documentaries and long-form digital content. Launching Nomad Austin is a pivotal next step for Quintans, who is a well-known and highly respected editor in Austin. His editorial work has earned him a Gold Cannes Lion, along with numerous advertising awards in various capacities. His commercial work spans clients like Anheuser-Busch, The United States Air Force, Southwest Airlines, John Deere, BMW, Goodyear, and AT&T.
"Building something like this has been a dream of mine for some time, and to do so with a brand like Nomad is a true honor," Quintans says. "I feel lucky to be affiliated with their caliber of talent, and the culture that they've established is a natural fit. It's going to be a blast growing Nomad into this dynamic market that has grown me; and beyond."
Joining Quintans will be agency veterans Meredith Roach as Executive Producer and Editor Ben Ellis. Roach, who was previously Executive Producer at Rabbit Foot Studios, is an award-winning producer with 20 years of agency experience working across all media formats. She has both developed departments and built them from scratch, working with brands like YETI, Whataburger, Frost Bank, Shiner Beers, and Central Market, to name a few. Ellis, also a long-time Austin resident, brings over 15 years of editorial experience having worked on everything from traditional :30 spots to long-form branded documentary content.
Longtime Nomad Partner Jim Ulbrich will help anchor the studio while splitting time in NYC.
"During the pandemic I had the opportunity to work remotely in Austin and fell in love with the city. Austin, and Texas in general, is a dynamic market from a cultural and business perspective. With the addition of this office, we're determined to capitalize on that growing culture. The opportunity to partner with Ariel was just too good to pass up. Together, we are growing the Austin office and can now offer up the ability to edit locally in Texas to our international roster of editors."
The new digs will reflect the brand's open, casual and welcoming culture and environment, which has played a significant role in forming and maintaining client relationships. Repurposing an over 100 year old Victorian home, Nomad Austin converts its four ample-sized rooms into three edit bays and a finish room. The space provides for a unique, creative working experience, combining the charm of well-adorned living spaces, art gallery aesthetics and coffee shop vibes. The new outpost is situated in the vibrant East Austin neighborhood, adjacent to downtown, nestled amongst restaurants, food trucks and galleries, and walking distance from the Lady Bird Lake hike & bike trail.
"To say we are excited about launching in Austin with this stellar team is an understatement," Roach says. "Austin's continual growth, in addition to an ever-expanding advertising landscape, equals a very robust community to work in."