High-end editorial boutique Cutters is very proud to announce the promotion of Ryann Harrison to Editor. The announcement was made by Cutters Detroit Executive Producer Becky Smialek.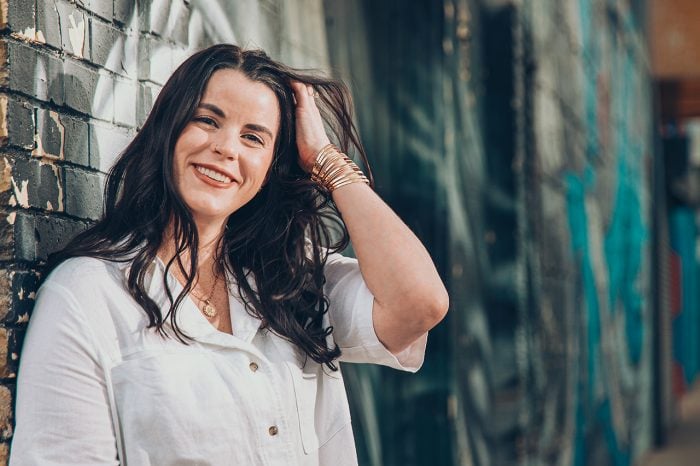 A graduate of Central Michigan University, Harrison earned her master's degree in Video Editing from DePaul University, while also studying documentary production at Whistling Woods International in Mumbai, India. Always deeply focused on production, she began her career as a receptionist for Whitehouse Post, then rose to Assistant Editor for Hudson Edit, where her many accomplishments included winning the Editorial category of the Camp Kuleshov Detroit Awards in 2017. From there, she joined Cutters Detroit as an Assistant Editor in 2018.
Also a highly accomplished voiceover artist, over the past few years, Harrison has honed her immense storytelling skills alongside the All Star talents of Cutters Studios and their top-tier creative industry collaborators. With credits for high-profile campaigns for Ford, General Motors, Chevrolet, GMC, Quicken Loans, the Detroit Lions, and many others, Harrison recently edited the social spots for Buick's "See Her Greatness" national campaign, while assisting Cutters Editor/Partner Kathryn Hempel, who cut the broadcast spots.
"Ryann was great to work with on our recent Buick project," confirmed Leo Burnett Executive Producer Erik Zaar. "She really went above and beyond to problem-solve any issues that we encountered and produce great work. Just as important she brought a positive attitude every day and made the process fun."

"With her proven abilities to run a room, take constructive criticism, and stay positive, collaborative, fun and energetic all at the same time, Ryann has definitely earned this promotion," said Smialek. "The passion for storytelling and creativity is what drives her to keep pushing herself to the next level. I couldn't be more excited or proud to be promoting her and representing her at Cutters."
Harrison's strengths and talents have deeply impressed many creative leaders throughout the region. In the words of GTB's U.S. Chief Creative Officer Todd Chumley, "She's an exceptional talent. Great instincts, provides a strong point of view and she's collaborative. Ryann is a great addition to the Cutters team."
Meanwhile, GTB's Multicultural Creative Director Dilam Mattia shared these insights: "Ryann is all about getting things done. Her attention to detail and eye for creative editorial is solid."

According to Harrison herself, "I jumped at the opportunity to work at Cutters because they truly foster growing talent from within. Working with mentors that inspire you and believe in you is unmatched. The editors at Cutters have been my biggest cheerleaders and I couldn't be more excited to be an editor alongside them."
To view the reels for Harrison and all the Cutters editors, please visit http://www.cutters.com.
About Cutters
High-end editorial boutique Cutters is the flagship brand of Cutters Studios. Staffed with dozens of award-winning editors, Cutters has the proven ability to create the most powerful visual content imaginable. Located in Chicago, New York, Detroit, Los Angeles, Kansas City and Tokyo, Cutters' talents are readily available to edit anywhere in the world.