Blizzard Entertainment releases the horror trailer Saviors Wanted, shot by Oscar-winning director Chloe Zhao, and co-directed by Kiku Ohe in lead-up to the global launch of Diablo® IV, the fourth installment of the famed role-playing gothic video game making its debut on June 6, 2023.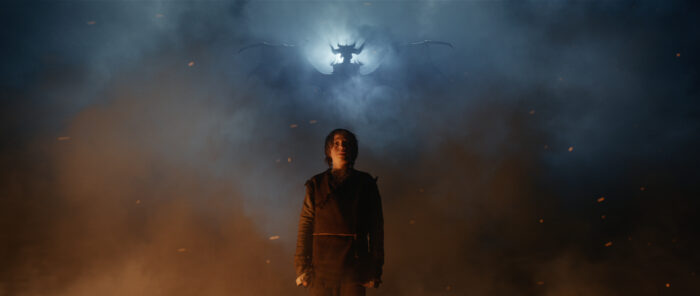 Set in the dark world of Sanctuary–a realm that has been besieged by horrific monsters while the High Heavens and the Burning Hells wage destructive battles against each other–Saviors Wanted captures the immersive and dark world that the series is known for and delivers the kind of cinematic drama that exists within the game.
With a gripping story that interweaves emotion and humanity into the game's characters, the promotional film takes viewers on a journey of destruction at the hands of Lilith, the Blessed Mother determined to rule over Sanctuary once more.
Working with Blizzard, we had the wonderful opportunity to bring the dark, thrilling and imaginative world of Diablo IV to life. Diablo fans are very passionate, and many have been with the game for over two decades. We want to do right by the fans, honor the game's rich lores and visceral world building while evoking the strong emotions the players feel while immersing in the game.
Chloe Zhao
Saviors Wanted was launched in over 20 different countries, including NA, EMEA, and APAC. In the US, the trailer will run on linear broadcast TV, primarily on ESPN/ABC, along with premium digital, social, and streaming media.
---
---
 About Diablo® IV 
Diablo® IV, the next generation installment in the genre-defining series by Blizzard Entertainment, will be released on June 6, 2023.  Diablo IV will feature cross-platform play and progression on Windows® PC, Xbox Series X|S, Xbox One, PlayStation®5, PlayStation®4, plus couch co-op on consoles at launch.
The demon Lilith and the angel Inarius united to create the world of Sanctuary in their desire to escape the Eternal Conflict between Heaven and Hell. But now, decades after the events of Diablo III: Reaper of Souls®, they are bitter enemies who have resorted to war against each other with their respective followers. The lands of Sanctuary have become plagued with ceaseless demons, and only the most steadfast of heroes will be able to hold in the face of darkness. Players will enter the world with their choice of five classes—the shapeshifting Druids, agile Rogues, elemental Sorceresses, brutal Barbarians, and cunning Necromancers. As players grow in power, they can build their gameplay experience in directions that appeal to them, experimenting with skill trees to showcase complimenting spells and abilities.
---
---