Legendary visual effects studio Digital Domain announces that it has appointed visualization expert and studio veteran Matt McClurg as its new Head of Visualization.
McClurg will oversee the VFX studio's full range of visualization efforts, including comprehensive previs and post viz work and a virtual production department that ranks among the top in the industry.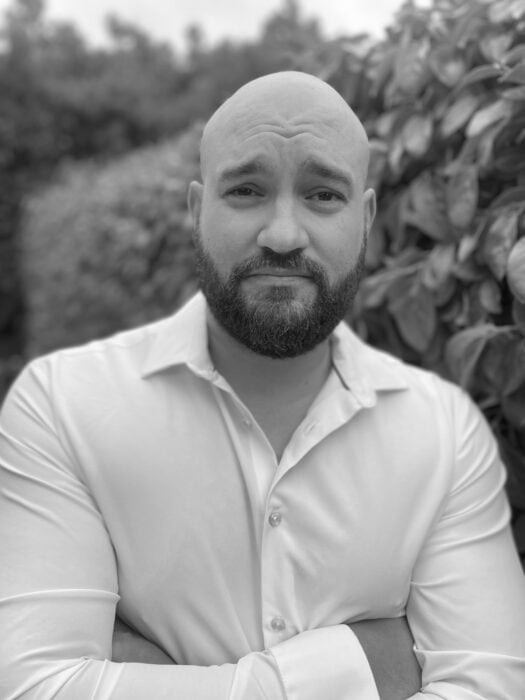 For 30 years, Digital Domain has maintained its status as one of the elite visual effects studios in the world. Alongside a resume of iconic and award-winning features, episodics and more, the VFX giant has earned a reputation as a technological innovator due to its pioneering research into digital and autonomous humans and countless advancements in virtual production and visualization. McClurg will leverage Digital Domain's advanced tools to offer clients a visual representation of what their final product will look like, giving them a clear path forward.
"Matt has played a pivotal role in propelling Digital Domain's visualization efforts to unprecedented heights in recent years," remarked Lala Gavgavian, COO and Global President of Digital Domain. "We are thrilled to promote him in this leadership position where he can seamlessly drive our visualization offerings to new levels of growth, taking us to the next stage of success."
Along with overseeing Digital Domain's current and upcoming visualization projects, McClurg will help streamline and incorporate new pipelines that take full advantage of the VFX studio's bespoke toolsets. That includes its proprietary machine learning software and AI-driven creations. McClurg will also continue to lead the development of custom systems and processes created within game engines, designed to give filmmakers new ways to watch and edit effects-heavy scenes remotely from anywhere in the world.
McClurg is one of the world's leading visualization specialists and has spent nearly 15 years developing his skills. His resume includes stops at both The Third Floor and 20th Century Fox, and in 2014 he was hired by Pixomondo to help create and run its previs department. In 2019, McClurg joined Digital Domain as previs supervisor, overseeing several major features including Marvel Studios' Spider-Man: No Way Home, Steven Spielberg's West Side Story and the Oscar-nominated Free Guy. He was also heavily involved in several episodic previs projects, including HBO's The Last of Us and Seth MacFarlane's The Orville, among others.
McClurg's promotion is the latest in a series of high-profile hires and promotions by Digital Domain as the studio continues expanding its labor force and services worldwide. Founded in 1993, the award-winning studio prepares to celebrate its 30th anniversary during one of its most successful stretches in three decades. The studio recently completed work on HBO's The Last of Us, Amazon's Carnival Row and Marvel Studios' Ant-Man and the Wasp: Quantumania, with several major projects still underway.
---
About Digital Domain
Digital Domain creates transportive experiences audiences remember. Throughout the last 30 years, Digital Domain has grown to lead the visual effects industry, expanding the art of virtual humans and visualization around the world. Digital Domain's rich legacy consists of hundreds of feature films and episodes, thousands of advertisements, game cinematics and experimental immersive experiences. A creative force in cutting-edge technologies, Digital Domain has brought exceptional artistry to Academy Award-winning blockbusters of Titanic, What Dreams May Come and The Curious Case of Benjamin Button, Marvel Cinematic Universe titles crushed all time worldwide box office, such as Avengers franchise, and Stranger Things made a splash with Season IV.
As the first independent visual effects studio to successfully enter Greater China, Digital Domain has further paved the way towards virtual race since 2016. Leaning into technologies of artificial intelligence and virtual reality allows Digital Domain to create photorealistic and emotionally expressive virtual humans, all in real time, as well as provides an advanced medium for human-computer and human-human interactions in diverse virtual scenarios. Digital Domain Holdings Limited is listed on the Hong Kong Stock Exchange (Stock code: 547). Digital Domain has ten locations including Los Angeles, Vancouver, Montreal, Beijing, Shanghai and Hyderabad.
---