Directing Duo 'The Kaplans' Join Scholar, bringing a deep catalog of highly stylized tabletop filming skills with them.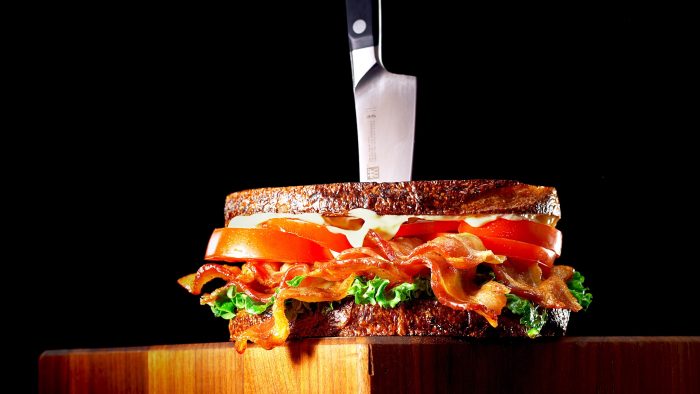 Some artists use pencils and some use CG, but for the directing duo Sam & Laura Kaplan, their medium of choice is the product itself. For them, the most important aspect of any new creative challenge is to become incredibly versed with their subject matter by breaking down the product into its core components, looking at it from new perspectives, and reconstructing it in surprising ways.
According to Sam, "it's how we discover the brand story, through experimenting with and familiarizing ourselves with the product."

Laura adds, "after that, the brainstorming starts. We always want to film in a way that feels exciting and different from what we've seen before."
And their knowledge of what's out there runs deep, with past clients including everyone from Hershey's, Target, Budweiser, and Cuervo, to Kiehl's and CVS Beauty.
With a fully outfitted studio to capture their vision, The Kaplans thrive on open-ended requests, and fluid knowledge of their craft allows them to continually reinvent for their clients.
According to Laura, "it could be something subtle like lighting or big like a new camera move, but what really interests us are the transitions, how to make the space in between beautiful."
That design in motion mentality is what drew Scholar to them in the first place, and both Kaplans are excited to be part of a larger team.
As Sam puts it, "Scholar's ability to blend live-action with CG & designed elements is so impressive and that's where we see our work going in the future. We are thrilled to be a part of a collective that is as interested in creative exploration as we are."
The feeling is mutual, and according to Scholar Co-Founder and Director William Campbell:
"The Kaplans are design-oriented filmmakers who like to combine creativity with technology to achieve their vision." Will Johnson adds that "their point of view feels fresh and combined with their genuine love of the craft and knowledge of the product world, we were eager to become more permanent collaborators."
About Scholar
Scholar is a creative production company drawn together by a love for design, endless curiosity, and passion for engaging viewers on an emotional level. The company blends top-tier artistry with production expertise to forge braver, smarter content that is highly original. A full-service studio with offices in Los Angeles and New York, fueled by a diverse array of award-winning creators, Scholar produces work that is driven by substance and elevated by style. Experience Scholar at http://www.helloscholar.com.
About Sam & Laura Kaplan
The Kaplans are a directing and creative duo. Sam is the man behind the lens and Laura is the creative engine. Their distinctive style translates the precision of stills lighting into motion utilizing a unique and masterful application of motion control robotics. When not obsessing over shots, The Kaplans are obsessing over food and hanging with the two small humans they created. Learn more at https://www.helloscholar.com/artists/the-kaplans