Brand New School is pleased to welcome director Anaïs La Rocca to their creative roster. La Rocca is known for vivid work inspired by her background in design.
The multitalented artist, whose career spans writing, animation, and live-action, is a director with an impeccable eye for design and a deep understanding of a story's soul.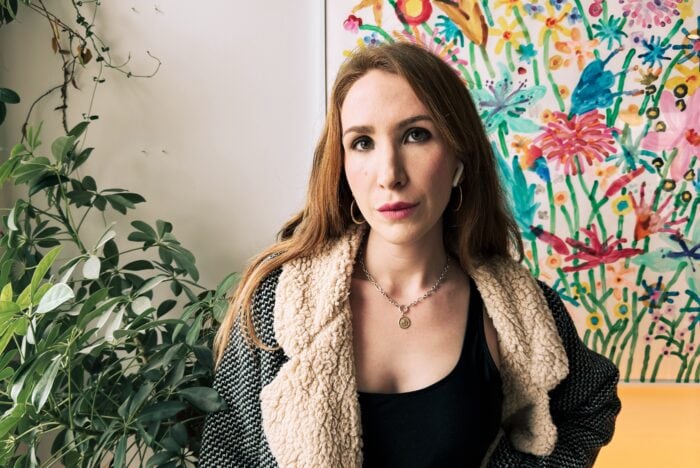 La Rocca's work explores awe and wonder, seeking the spectacular in the familiar. A graduate of the School of Visual Arts design and advertising program, La Rocca began her career as an art director at Y&R. After a few years in the agency world, she was offered an opportunity to collaborate with legendary Jay-Z and acclaimed filmmaker Anthony Mandler on a series of television spots. La Rocca not only wrote television campaigns for the duo to produce, but also collaborated on storyboards with Mandler and remained closely involved throughout production. The experience opened La Rocca's eyes to a whole new world of creativity and set her sights on directing.
Focusing on the music industry, La Rocca took on early directing projects for clients with Atlantic Records. She worked with artists including Skrillex, Diplo and Vance Joy to name a few. The music video she directed for Toyboy & Robin "Save Me Now" was awarded a Vimeo Staff Pick. She also creative directed projects for numerous artists and album campaigns.
La Rocca joined 1stAveMachine in 2015, followed by seven years at The Mill, where she further developed her highly-regarded reputation for writing and directing projects that highlight not only her innovative storytelling abilities but also a deep understanding of creative strategy. To further sharpen her skills as a storyteller, La Rocca studied screenwriting at New York University. She has brought this unique sensibility to clients including Apple, Cartier, Avocado, and Neiman Marcus. Additionally, she has had stories published in the New York Times's Modern Love Column and other literary magazines.
La Rocca's honors include the Webby Awards People's Choice Award and inclusion in SHOOT's 2018 New Directors Showcase. She won an International Motion Arts Award for her short film "Good Bones," based on the poem by Maggie Smith. The film highlights the director's talent for showing the fragility and power of life, which is a running theme in her varied commercial work.
On joining BNS, Anaïs says, "I couldn't imagine a more electrifying way to start a new chapter. Brand New School is alive with creativity, collaboration and that freshly baked air of 'anything is possible'. Jonathan and the team have created a space that will allow me to continue evolving as a writer and director while working with visionary brands. I am thrilled to be in the playground and on the team."

Brand New School Founder Jonathan Notaro says, "With her background in advertising and design, Anaïs brings a finely-attuned editorial eye and an undeniable dedication to craft to all her work. Her work is deeply original, and her connection to brands, agencies, and the wider cultural landscape will enhance our client relationships and enrich the work we create for them."