Get ready to dive into the futuristic world of Catena with Dream Harvest's debut game, NeuroNet Mendax Proxy – a cyberpunk visual novel where you play as a new sentient AI guiding the city's populace! Will you lead them to prosperity or ruin?
NeuroNet: Mendax Proxy is a cyberpunk visual novel inspired by 'Reigns,' featuring light city management and moral dilemma mechanics. Players assume the role of an AI created to manage a city and act as an advisor. As citizens come to them with their problems, they will be challenged to balance the needs and wants of the city's many inhabitants, ultimately determining its fate.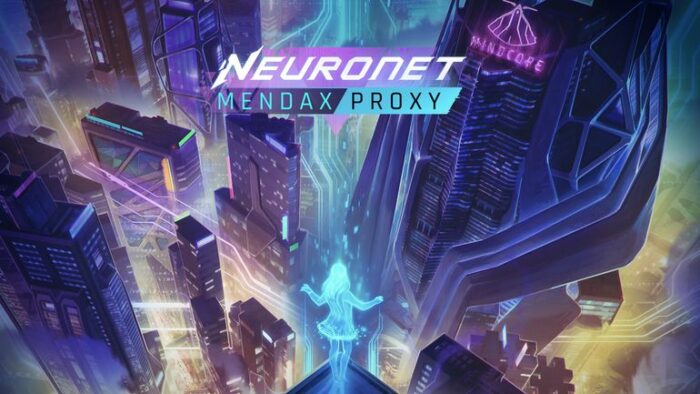 Over the course of the game, players will learn more about the people of Catena and see how they react to their new AI assistant. Will they see you as a friend and helper, or will they react with fear and suspicion? Each decision you make affects four aspects: the city's order and prosperity and your reputation and power. Can you keep them all balanced, or will you lose control?
This is the debut title from Dream Harvest, a small dev team based in Brighton on the occasionally sunny south coast of England. Our ambition is to deliver games with powerful, hard-hitting narratives across a variety of genres. In NeuroNet: Mendax Proxy, we explore humanity in a technological world and ask how people will react as AI becomes more prevalent in our society.
Fully voice-acted with gorgeous art, the game offers a deep overarching story, a brilliant synth soundtrack, and challenging moral decisions.
GamingLyfe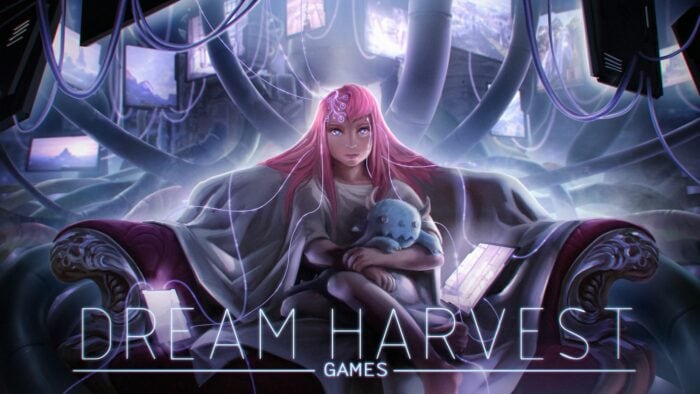 Choices that initially seemed small (or where you felt your hand was pushed in a direction you may not have wanted to go) will, in the end, come back to haunt you.
IndieGamesPlus
Awards
Taipei Game Show 2022 Indie Game Award, nominated for Best Narration, Best Mobile Game
GAME CONNECTION Europe 2022 Indie Game Development Awards, nominated for Best Storytelling, Grand Award, People's Choice Award
Develop: Brighton 2022 Indie Showcase Competition finalists
Features
Branching Narrative: A 'Reigns' inspired branching narrative where player choice directly impacts the story, with some outcomes benefiting the citizens of Catena and others benefitting someone else…
Quick Decisions: Characters pose problems that offer quick-fire decisions, but they are deceptively simple and have far-reaching repercussions. Good instincts are required to make the right choice at the right time.
Choices That Matter: See the impact of every choice you make as your influence spreads across the city. Analyse reports and read the social media feeds of the population to observe the effects. Throughout the overarching story, your decisions will change the path and decide the outcome.
Diverse Cast: Meet and build relationships with 23 diverse and fully-voiced characters. Guide each one on their journey as they face the tough challenges life in Catena presents.
Compelling Events: Thousands of story events to experience, each offering hard moral dilemmas and choices that affect the characters you meet.
Rich Lore: Explore the world of Catena through an expansive digital Codex packed with deep lore, engaging characters, and stunning cyberpunk environments.
NeuroNet: Mendax Proxy goes on sale May 4th on Steam and the Epic store
We'll also be bringing NeuroNet: Mendax Proxy to iOS, Android, and Nintendo Switch at a later date.
---
About Dream Harvest:
Dream Harvest has a passion for deep, hard-hitting narrative combined with pushing strategic gameplay in different, challenging, genre-blending directions. Made up of senior alumni from studios like Creative Assembly as well as having members that have worked on projects like RIOT's Arcane Animation series, The Witcher 2, Broken Sword 5, and more. The team have a history and love of great storytelling combined with strategy and roleplaying.

---