Creative agency Flow Creative reveals their brand character and film for frontline operations platform Zaptic.
The slick storytelling animation reveals the impact Zaptic can have on improving productivity, efficiency and asset support by putting operational process and procedures into the hands of factory workers. The platform also improves factories' sustainability by reducing the need for paper.
To bring the functionality of Zaptic to life, Flow Creative created a classic superhero film in a retro cartoon style.
The story starts with a hungry child dramatically starting the day without cereal due to production inefficiencies at the city factory.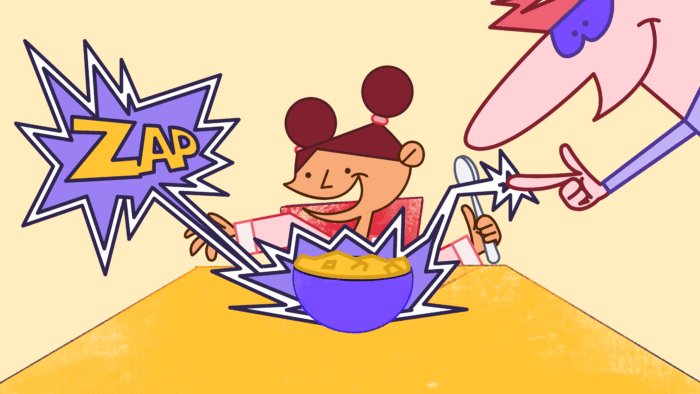 The factory manager and factory floor team are in chaos until Captain Zaptic enters to rescue the day by offering Zaptic to restore the process, reduce paperwork and eliminate chaos.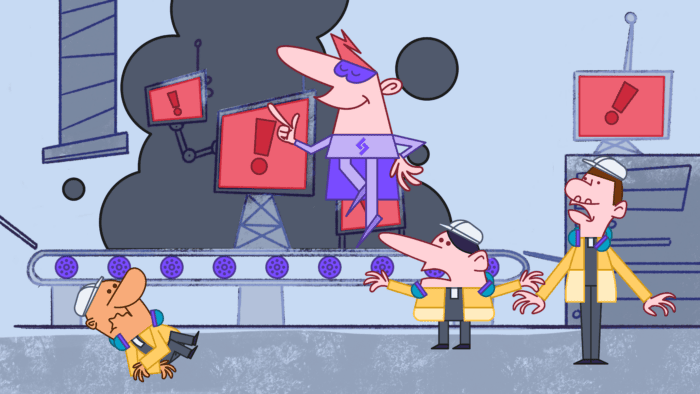 The platform uses data and AI from manufacturing factories to digitise workflow, enabling factory workers to do their jobs safely, effectively, removing the need for paperwork which reduces time and costs waiting for support when an issue arises. The platform also shortens onboarding time and narrows the global skills gap.
The brand film will be used to market Zaptic to manufacturer business owners and operational managers. Zaptic recently closed Series A funding of $10 million; this investment plus this brand character and animation will enable further rounds of investment and expansion for the software company.
Flow Creative, Founder & Creative Director, Karl Doran said: "Zaptic is such an exciting product and the business is at a really important stage following successful funding. The story they wanted to tell leant itself so well to a superhero character, and the Zaptic team loved the idea of a retro cartoon style. To create a hero brand character alongside a film is always fun, especially when it's an actual superhero! The hero and the action he takes represents the life changing impact Zaptic has on factory production lines. It was important that we gave a voice and personality to Zaptic so it can be understood internationally revealing the importance of digitising workflows, manufacturing processes and demonstrating how everyone, (even hungry school kids!) is affected by inefficient factory production operations. The Flow team really enjoyed working on this one and nailed the style. We look forward to watching Zaptic improve global manufacturing."

Zaptic CEO, Richard Milnes, said: "We approached Flow Creative as a fellow Mancunion business plus their brand animation skills are incredible. We love Captain Zaptic and all he stands for, taking the chaos out of manufacturing and empowering factory floor teams to overcome problems and keep the wheels of industry running. Thanks Karl and the Flow team for bringing our vision to life!"