Bidaya Media has signed a deal with independent IP creator and kids franchise company Epic Story Media Inc. (ESM), a full-service kids franchise company, as the content and licensing agent for the new 2D animated series, The Adventures of Mansour: Age of AI.
The series will join ESM's growing portfolio of franchises in the upcoming MIPTV event in Cannes, France, and will be represented going forward throughout the upcoming licensing and content distribution forums.
ESM will represent the new series globally (excluding in the MENA and China territories) with the aim of securing broadcast rights across multiple linear and streaming platforms as part of Bidaya's efforts to globally promote the series.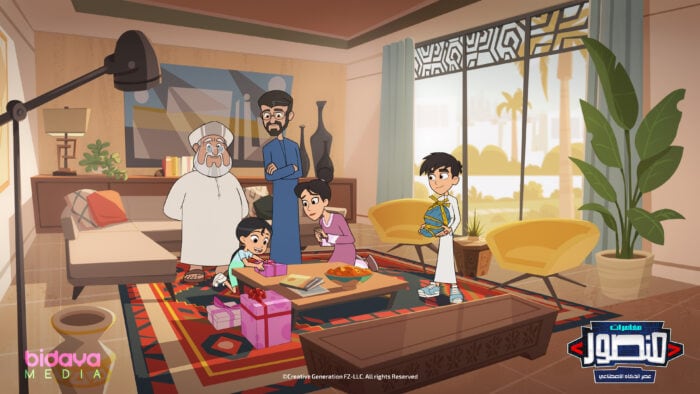 The rebooted series will build on the massive success of the original Mansour series, which currently has more than two billion views on YouTube with more than 25 million unique viewers. As an action/adventure series, developed and produced by Bidaya in English and Arabic, the series covers universal issues and themes that speak to the current generation of children globally.
The show playfully addresses the benefits and challenges of artificial intelligence, the balance between the usefulness and overreliance on technology, climate change issues and the complexity of social interaction in the digital age.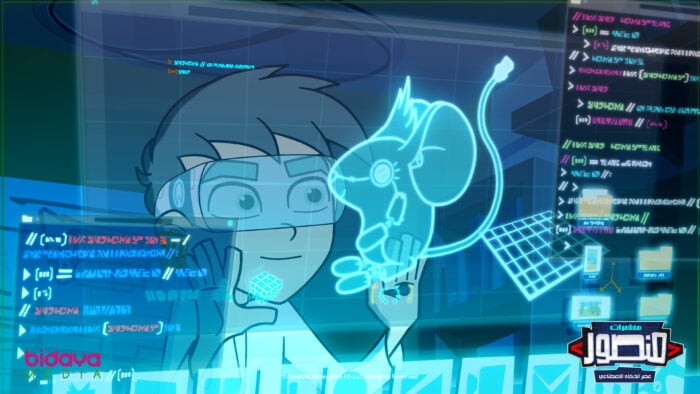 Nabil El Jisr, CEO of Bidaya Media, stated: "Mansour has captured the imagination of children across the MENA region in a powerful way. We are inspired to build on this success with the production of the new season of Mansour and by partnering with Epic to achieve global reach and inspire a new generation of children around the world. As a uniquely entertaining show that harnesses positive, universal values, Mansour addresses the major influences affecting children's lives and has the potential to create a positive impact for future generations."

"We're extremely excited to start this partnership with one of the top production companies in the Middle East and help deliver compelling stories that match our commitment to diversity and finding cultural and authentic content, relatable for a global audience." says Ken Faier, President of ESM. "We're proud to work with Bidaya Media and to bring Mansour to our unique slate that we'll be presenting at MIPTV. As with all our projects, we love properties that have those unique elements that can deliver an expansive 360 experience. Mansour: Age of A.I. has so much to offer fans who want to delve deeper into their favourite characters and stories, and we look forward to exploring this over the coming years with Bidaya."
Bidaya plans to produce four seasons of Age of AI, of which the first 26 episodes will be ready for Q3 2023.
The hero of the show is Mansour, a 12-year-old tech-wiz, who upgrades his sister's favorite robotic gerbil plushie toy, Mr. Blinky, with some high-end chips and algorithms he pulls together. But to his horror, Mansour's creation goes into overdrive downloading everything the technologically advanced world of Salam City has to offer transforming him into a crazy, mischievous digital shapeshifter, intent on sabotaging Mansour and his world. In the previous series, over 93 episodes were produced and originally targeted an under-served audience of Arabic-speaking children, aged 6-12.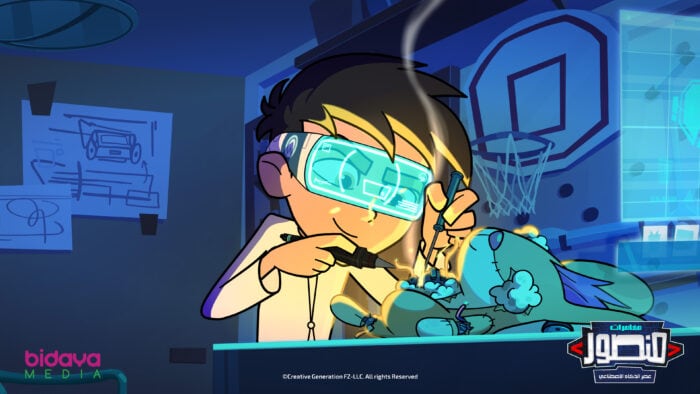 ---
ABOUT EPIC STORY MEDIA:
Founded by Ken Faier, Epic Story Media as launched in 2017 to put creators at the centre of compelling and engaging franchises for kids. In 2018 ESM secured strategic investment from Vancouver-based production and finance entity Bron Ventures. Epic now has an active and growing slate of properties in development working with some of the most talented creators around the world.
Ken previously served as SVP and GM and then SVP and executive producer for DHX Media following DHX Media's acquisition of Nerd Corps Entertainment, where Ken served as President for over 10 years. Faier also purchased DHX Media's interactive division which operates as a subsidiary under the name Epic Story Interactive.
ABOUT BIDAYA MEDIA:
Bidaya Media is a leading production company in the Middle East and North African region dedicated to developing original content for children of all ages. Bidaya aims to inspire children by stimulating their imaginations with content that nurtures intelligent, creative thinking and promotes social values of empathy, tolerance and friendship in a culturally diverse modern world. As well as the company's main, original IP 'Mansour,' Bidaya is also well-known for developing and producing 'Iftah Ya Simsim', a much loved Arabic version of Sesame Street, the critically acclaimed educational and entertaining early childhood TV show.