Renowned Motion Designer Fabian Tejada captivated the audience at the historic Fox Theatre in Tucson, Arizona, as part of the monthly lecture series organized by Creative Mornings Tucson.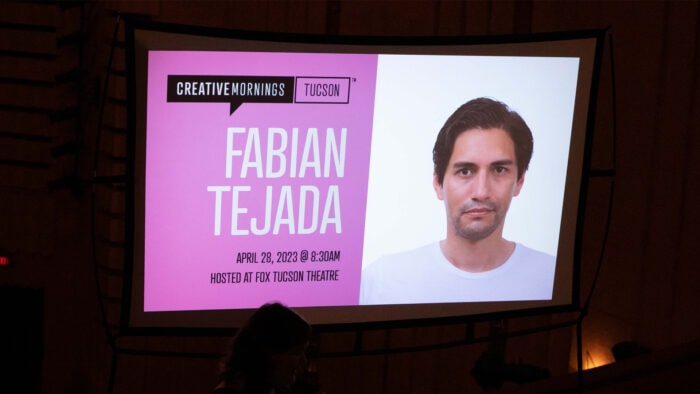 Tejada unveiled the remarkable potential of motion design in transcending language and cultural barriers. With over 25 years of experience, Tejada has become synonymous with noble and impactful visual storytelling.
Tejada's journey began in the 70s when he fell in love with early computer animation, witnessing the magic of logos coming to life during movie night promos and commercials. He founded De Los Angeles Studio, dedicated to noble and useful motion design.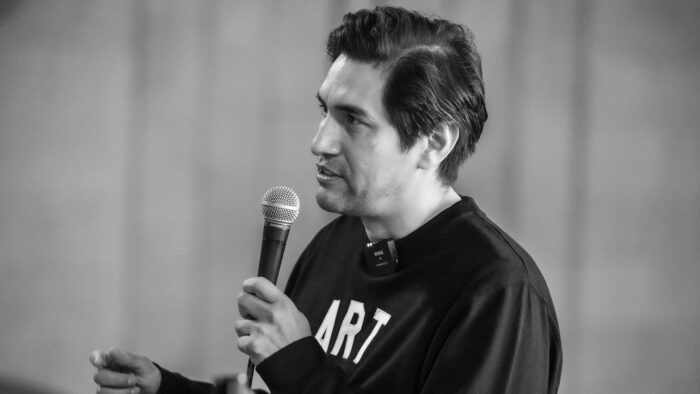 During the event on April 28th, held at the Historic Fox Theatre, Tejada showcased his past collaborations, exemplifying how motion design breaks boundaries and connects people through movement.
Notable projects included:
 Motive Journey (Produced at Pentagram): Tejada collaborated with Eddie Opara's team to infuse dynamic movement into Motive's brand video, leveraging AI tools in the production process.
Mad Men Titles (Produced at Imaginary Forces): Tejada contributed to the iconic opening sequence of the critically acclaimed television series, capturing the essence of mid-century skyscrapers and setting the tone for Mad Men.
Fierce Loyalty (Produced at People's TV): Tejada played a key role in integrating live-action footage with animation for a U.S. Department of Veterans Affairs PSA, highlighting the impact of PTSD and suicide prevention among veterans.
The Dewey Decimal System of Death (Produced at Freethink): Tejada collaborated on a short documentary exploring Thomas Hargrove's computer program for solving murders, visually explaining the algorithm's role in identifying patterns in unsolved cases.
The Cult of Genius (Produced at Big Think): Tejada's eye for visual metaphors enhanced David Epstein's discussion on the power of diverse experiences and skills, illuminating the path to greatness.
Tejada's talk at the Historic Fox Theatre provided an immersive experience, highlighting motion design's artistry and potential.
By sharing real-world examples and insights into his creative process, Tejada inspired fellow creatives and industry professionals to leverage motion design's transformative power.
---
---
About Fabian Tejada: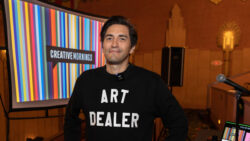 With a career spanning over 25 years, Fabian Tejada is a highly accomplished motion designer known for his noble and impactful storytelling.
He has collaborated on numerous projects across television, film, advertising, experience design, and political campaigns.
Through his Los Angeles Studio, Tejada continues to push the boundaries of visual storytelling.
---
---