Production company Final Frontier joins forces with Silk Gallery, showcasing artists emerging outside of the traditional institutions of art.
Located in the vibrant heart of Madrid, Spain, the gallery serves as a celebration of digital art in the physical world, showcasing boundary-pushing artists from eclectic backgrounds who question the limits between art and design.
As a digital studio working across different time zones to create world-class animation in every medium, Final Frontier has worked to bring some of the biggest names in the world such as Nike, Apple, Spotify, Google, Heineken and Porsche, to name a few, to the avant-garde digital art world. With Silk, Final Frontier has the opportunity to work with artists to bring a newfound understanding of the journey between the digital, the tangible and the exhibition, as an infinite universe of experimentation, to gallery visitors.
"We're constantly being exposed to the remarkable talent of artists and creatives in our industry, from the emerging to the established, but realized there were strangely few platforms for them to be appreciated offline and in some sense 'legitimized' as pure artists," says Gus Karam, Executive Producer at Final Frontier. "We felt the transition from design for commerce, to pure art, was something very organic."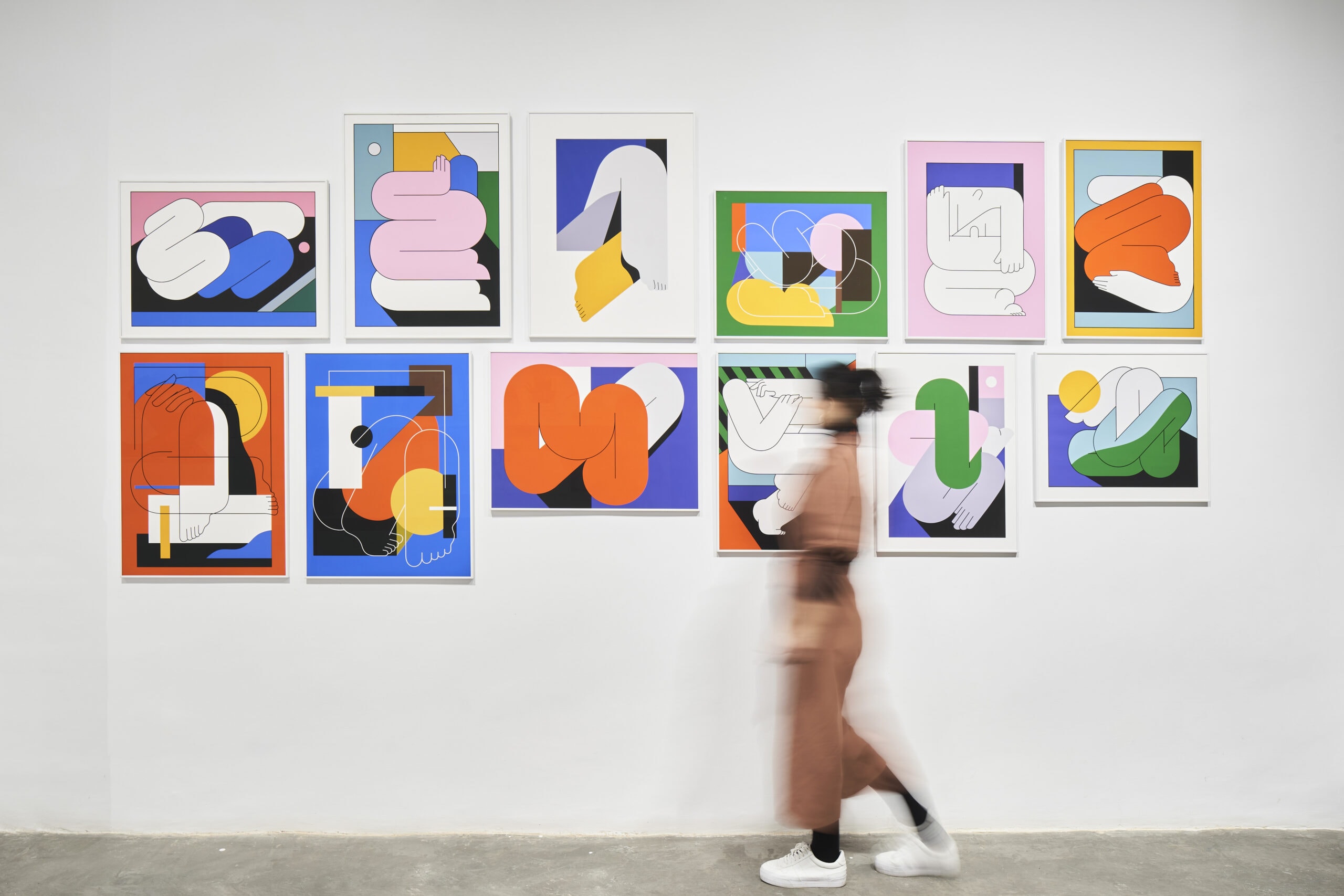 "In my personal artistic practice, I felt the need to experiment with different formats outside of the digital world. This, combined with my experience as a researcher on the new limits of design, pushed me to develop the concept of a space that could function as a showcase for this moment in the industry."
Andrea Devia-Nuño, Director and Curator of Silk Gallery
Existing at the intersection between design, illustration and contemporary art, each exhibition held at Silk Gallery seeks to legitimize this hybrid in the creative industry in a formal space without losing the notion of play and experimentation. The curatorial vision values ​​the talent and artistic work of a generation that oscillates between commercial and personal projects, exploring different mediums that increasingly blur the boundaries between graphic and contemporary art. Consequently, the gallery appeals more to the idea of a collectible design as a format, rather than defining itself as a traditional gallery or store.
Since its inception, Silk Gallery has hosted revolutionizing solo exhibitions by world-renowned artists such as Sebastian Curi, Santiago Oddis and Yukai Du. The gallery has an upcoming exhibit by Bernardo Henning titled "Control" that reflects on the order and chaos of creating art. For more information on Silk, please visit www.silk-gallery.com.
ABOUT SILK GALLERY
Located in Madrid, Spain, Silk Gallery's mission is to celebrate design, illustration and contemporary art, by bringing together boundary-pushing digital artists, predominantly from the commercial world, and presenting their work in a physical environment.  Through Silk Gallery, artists are given a rare offline opportunity to showcase personal and experimental projects that allow them free and unbridled expression beyond the constraints of commercial work.
Through close dialogue between the artists and the curators, Silk Gallery has produced special and exclusive artworks for each exhibition, building in the process an extensive catalog of serigraphs, giclée, original paintings, and sculptures.  The Silk store offers many of these exclusive and featured artworks, all in a strictly limited run of 10-20.