Creative technology company Giantstep has secured Heart, Brains & Nerve for branded content and commercial representation in the Midwest.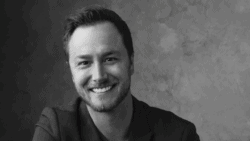 Giantstep joins a roster of premier production and post-production companies and global innovative talent represented by Heart, Brains & Nerve. Heart, Brains & Nerve was founded by Nathan Skillicorn in 2010, after repping A-List animation companies in the Midwest through Free Agents.
"I've known David Kleinman for years and have always wanted to work with him," says Skillicorn. "David's stellar reputation as a good man and excellent EP made the decision for me to sign Giantstep easy. Their incredibly impressive animation, VFX, and experiential work are the icing on the cake. I'm very excited to expand their brand here in the Midwest."
Giantstep is a creative technology company that partners with brand, agency, and entertainment clients around the globe. Pushing the boundaries of digital media, the team leverages design, visual effects, animation, programming, virtual production, and more to reimagine consumer experiences between the virtual and physical worlds. Giantstep has offices in Los Angeles and Seoul.