Heckler has announced the promotion of Amy Jarman to Head of Production.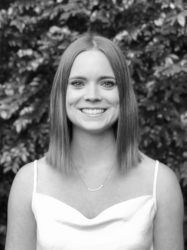 Amy joined Heckler at 23 as one of the youngest Producers on the team. She was quickly promoted to Senior VFX Producer and most recently to Head of Production (HoP).
In 2018 when Heckler expanded to Singapore, Amy worked for APAC clients including Tiger, Shell, P&G, and Unilever. One of her key achievements was her involvement in the Tiger Beer/Kenzo/WWF campaign. This campaign took the team to the Cambodian jungle to track endangered wild tigers. An emotive film was subsequently produced to raise awareness of tiger endangerment. Amy was responsible for implementing a post-production pipeline across teams in Singapore, Tokyo, and Sydney to drive this initiative.
In 2019 she entered the 30 Under 30 Awards and won the division for best Producer. Most recently Amy has been responsible for producing creative campaigns for Kia Motors and Rams Home Loans, a 6-month character global campaign for GSK, and a major brand campaign for SKII sponsorship at the 2021 Olympics.
"During my (almost) 5 years at Heckler I have been fortunate enough to work with a truly talented bunch of people. I am really excited to be a part of the next chapter as Head of Production at a time when conventional ways of production are being challenged and re-invented across the globe." Amy Jarman, Head of Production
"Amy reminds me a lot of myself at 27, only a million times better. It's not just Amy's producing skills that are more highly evolved, it is her instinctive and authentic approach that really set her apart. Amy is a natural-born Heckler, fearless in the face of adversity, graceful in her execution. Since joining Heckler's VFX department in 2016 Amy has established herself as a true leader". Will Alexander, Co-Founder / Executive Producer