Heckler has recently expanded its capabilities to encompass a Music & Sound department, creating a coalescence between production, post and sound.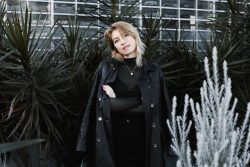 As an eleven year veteran of the company, Bonnie was the natural choice to head up the new studio alongside Creative Director Johnny Green and their roster of talented composers and sound designers. Bonnie will be responsible for driving new business opportunities for the division as well as scouting new talent.
With seven years experience as an Executive Producer, Bonnie has worked with an impressive lineup of clients including Hyundai, Lexus, Tiger Beer, NRMA & Latitude. The studio's new client remit is equally impressive, with clients including Coca-Cola, Mercedes, Lexus, KPMG & Belong.
"I'm thrilled to have made the shift to Sound. Anyone who knows me, knows music is my passion. I love Heavy Metal, New Wave, Rock n Roll and Pop. I have known Johnny for many years and I'm excited to be working with him in a newly renovated studio in my favourite building, Paramount House." Bonnie Law, Executive Producer, Heckler Sound
"Bonnie and I have known each other for a number of years and I absolutely knew she would be a perfect fit. Her passion for music and production experience are in equal measure and we've hit the ground running. Very excited to have her join the studio." Johnny Green, Creative Director, Heckler Sound
Notably, Bonnie also became a first time mum this year. Her baby daughter Martha regularly pops into the studio for visits. Heckler Sound occupies the lower level of the iconic Paramount House, Surry Hills.
For new project inquiries or to organise a studio visit, please contact bonnie@hecklersound.tv