Heckler Sound has signed California based composer Dustin Lau for exclusive representation in Australia. This union comes as a result of recent project collaborations including award winning short film By The River, Audi 'Electric Eye' and most recently the 10 minute graphic novel style film, 'Black Ice' for Swiss sport brand On, featuring Ghanian athlete Akwasi Frimpong, directed by Richard Bullock.
Lau has been a composer since 2015 and has gained a reputation in the composition world. Notably, the last show he played live music for was opening for Kanye West, at Sun Devil Stadium. Lau's speciality lies in blended genres, incorporating orchestral elements from recorded sessions with string players, blended with synths and experimental sound design. He also enjoys integrating indigenous instruments and sounds with the film's location and culture. Recently he synergised an African soundscape for the film 'Black Ice' with a Ghanian vocalist.
"The quality of work Heckler Sound produces is always fresh and cutting edge. I really love the creativity and heart that goes into each production. It's exciting to partner with such a wildly creative crew on such a diverse range of international projects." Dustin Lau, Composer, Heckler Sound.

"The first time I heard Dustin's work on Audi Electric Eye I instantly knew I was hearing a compositional force with unique musicality." Johnny Green, Creative Director, Heckler Sound.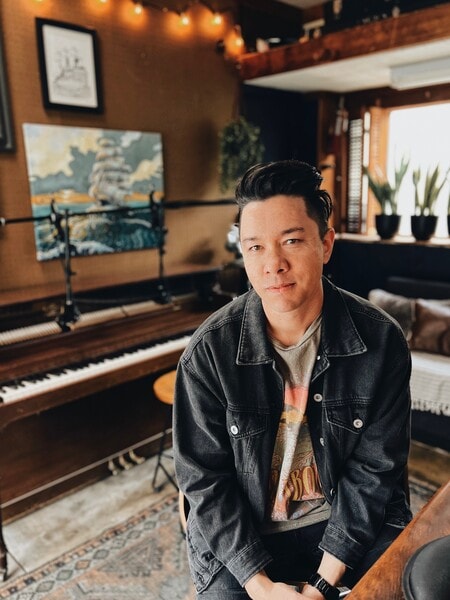 Lau has previously worked with clients including Toyota, Adidas, New Balance, Belikin Beer and Uniqlo. He has also had placements in TV shows across Fox, USA and ABC in the United States and was nominated for 'Best Original Score' in 2020 at the St. Kilda Film Festival for By The River.
Heckler Sound occupies the lower level of the iconic Paramount House, Surry Hills. For new project inquiries or to receive a link to Dustin's reel please contact bonnie@hecklersound.tv