The cooperation will focus on delivering new high-speed motion control and CG solutions for the creative market.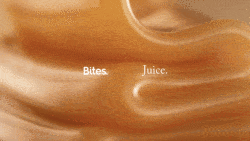 Juice, the award-winning visual effects and sound studio with offices in Warsaw, Tokyo, and Shanghai, and Bites, one of the most innovative table-top companies worldwide, with best-in-class specialists and the world's largest technical infrastructure, established the partnership to increase the studios' resources and capabilities.
The companies' cooperation enables both teams to work even more precisely and creatively on what is usually unseen and will be able to focus on multi-stage tests, providing a more thorough understanding and covering off all the visual aspects that are relevant to the client. Offering the best technological solutions side by side with the optimisation of budgets and timing. Bites&Juice partnership provides clients in the Asia Pacific and around the globe a completely new workflow with unique expertise that precedes the shoot, all executed remotely. The actual shoot being supported by an effective communication platform – including art directors and supervisors, managing the process remotely. The concept of the partnership is to introduce the one, joint, pre-production, production, and post production process under one roof, and to guarantee full control over every single stage of the project.
"Bites provides the technical facilities: three robots (two on tracks), two fully equipped studios with a vast area of close to 2,000m2, a mobile kitchen set, cameras, lighting, video technology, and, most importantly, a unique level of experience, competence and expertise, appreciated by creative teams and directors from all around the world," says Jakub Laskus, Bites CEO. "We're excited to work with Juice CG & VFX creative team to enrich our experience and further our ambition in searching for table-top production innovations."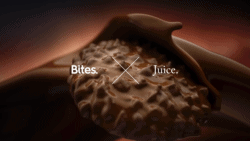 Joining the know-how and top-notch expertise that both companies have brings a whole new perspective and no creative limits. The creative consultations will guarantee to all clients perfectly planned ideas and ensure that they would be bulletproof and easy to implement in the studio.
"When the opportunity of getting a partner that allows us to spread the wings wider and complement our services with something we did not offer in Asia so far, we do not hesitate to offer cooperation. We're familiar with each other's approaches and processes, and we simply know ourselves well enough, to quickly introduce the best solutions, tailored to every project. The collaboration gives us a chance to take care of the creative process with our design team and create some unique movies never seen before. With our facilities in Tokyo we will be close to our clients and assist them from the concept thru production and grading, online in our office," says Michał Dwojak-Hara, managing director of Juice Tokyo.
Our Reel: