Creative studio Makiné has signed with Deirdre Rymer Rivard of BLUSH Creative and Lisa Gimenez of Lisa G. & Co. for commercial representation in the US.
The signing comes after a stellar 2022 for Makiné, as the company continued its growth streak in the advertising and entertainment marketing sectors with Clio and Promax-winning campaigns for clients such as Audible, Freeform, MTV, and Disney. The studio has also received a number of award nominations in 2023 thus far and recently concluded a two-year engagement as the social media partner for James Cameron's blockbuster Avatar: The Way of Water, the third highest-grossing movie of all time.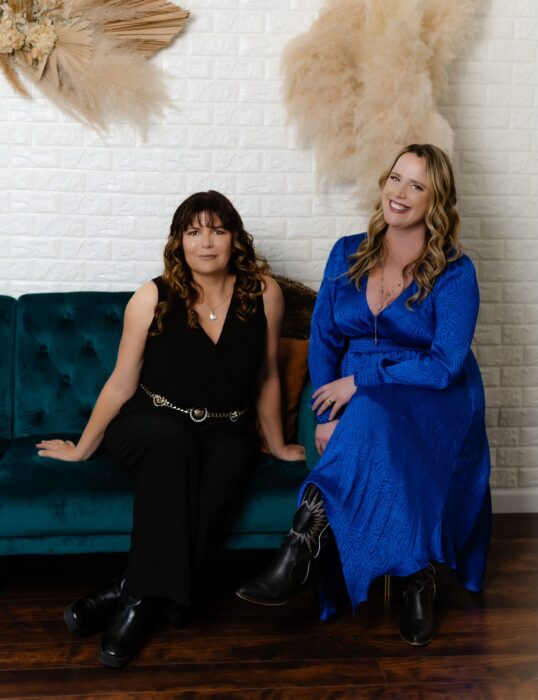 "Makiné has been a trusted creative partner for top agencies and brands for nearly two decades, and it's a role we take to heart," says CEO and Executive Producer Maria Alejandra Padua, who has led Makiné as a 100% minority and woman-owned company since its inception. "We have achieved this by delivering high-end creative and crossing boundaries, from our origins in Hispanic advertising to our expansion in the general market. With Lisa and Deirdre on our side, our visibility and reach as a hybrid studio will continue to grow."

"It's impossible to debate the success of a company that's been around as long as Makiné," adds Gimenez. "Their momentum in the general US market comes as no surprise. They understand the US market demands for more diversity and inclusivity because they've been in the trenches making that transformation as a studio for years, with a crew of super-talented people leading the charge. I'm excited to help build on that momentum, especially as the ad industry increasingly becomes one market."
For the past several years, Makiné has steadily built a bigger footprint in the entertainment and advertising business, bringing its creative-first approach to such clients as T-Mobile, Toyota, Amazon, P&G, Merrill Lynch, and Google. 2022 saw the studio's work recognized by multiple Clio, Promax North America, and Promax LATAM awards in categories spanning brand image, 360° campaigns, and social content, as well as design, motion graphics, and animation. Makiné continues to work with such clients as FX, FOX, and Audible in addition to top advertising agencies Conill, Saatchi & Saatchi, and Leo Burnett.
"Makiné's elite team consistently delivers at the highest level, producing both big concepts and solution-driven work," concludes Rymer. "As a bespoke studio, their ability to be adaptive, responsive, and thoughtful is impressive. They're always exceeding expectations, and more than ready for prime time, especially as consumers increasingly look to brands and studios to create content that reflects their identities."
---
---
About Makiné:
Launched in 2003, Makiné is a creative studio specializing in advertising and marketing content for brands, media, and entertainment companies. Led by Maria Alejandra Padua, the 100% Latina-owned and minority-certified company has garnered Cannes Lions, Clio, The One Show, D&AD, Webby, and Promax awards over its 20 years in the business. It is a trusted partner to such brands as Amazon, Coca-Cola, BMW, Disney, Toyota, T-Mobile, and P&G, among many others.
---
---