Mass FX Media today announced its move to a new, custom-built studio that will expand the company's design-forward post-production capabilities.
It will also give the Colorado film community access to the region's premier Dolby Atmos theater for sound mixing, color grading and QC screenings.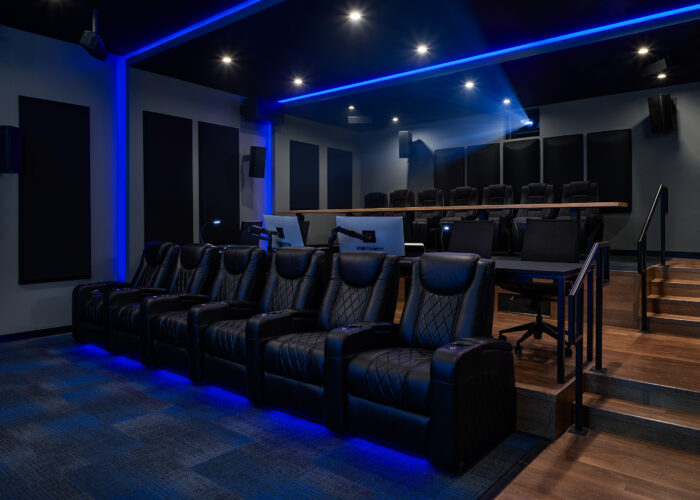 The move comes on the heels of Mass FX's success producing the animation and visual effects for such critically acclaimed documentaries as "The Social Dilemma," "Chasing Coral" and "The Jewel Thief," in addition to numerous direct-to-brand motion design projects.
Located in the artist-friendly Wheat Ridge community just northwest of Denver (map it), the state-of-the-art, 5,000-square-foot facility has been purpose-built to empower creatives to thrive, and engineered to meet demanding color and sound specifications.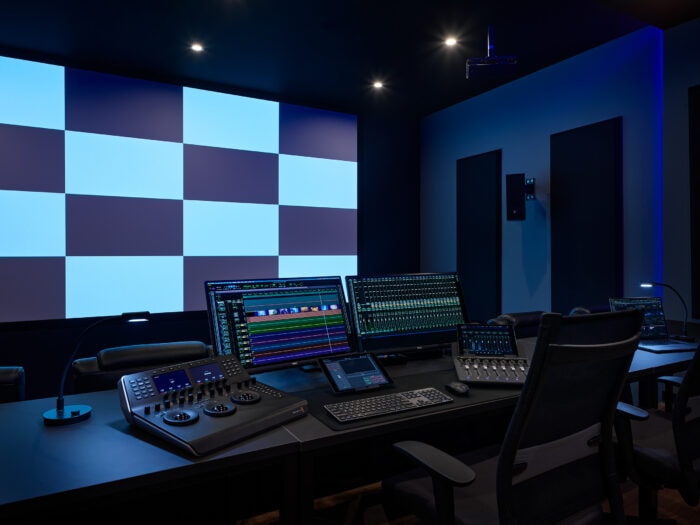 Mass FX spent 18 months on the build, filling its new studio with an intentional balance of technology and creative comfort.
"Building this new studio has been my dream because we can now support our amazing team of creatives with a space that helps us work the way we want to work," said Shawna Schultz, who co-founded Mass FX alongside husband Matt Schultz.

"Every space—from the theater and conference room to the offices and even the kitchen—is designed so we can creatively collaborate. I'm most excited because I know we're going to do our best work here, and just a few weeks in, it's already been better than I imagined."
Mass FX's new studio has an inviting, multipurpose front lobby and conference area that connect to its stunning 20-seat theater.
Designed to be equal parts color suite, mixing stage, and screening room, this theater features the industry-leading Meyer Acheron series loudspeakers, Christie 4K digital laser projection, 17-foot Stewart SnoMatte 100 screen, mega-comfy seats and functional work surfaces.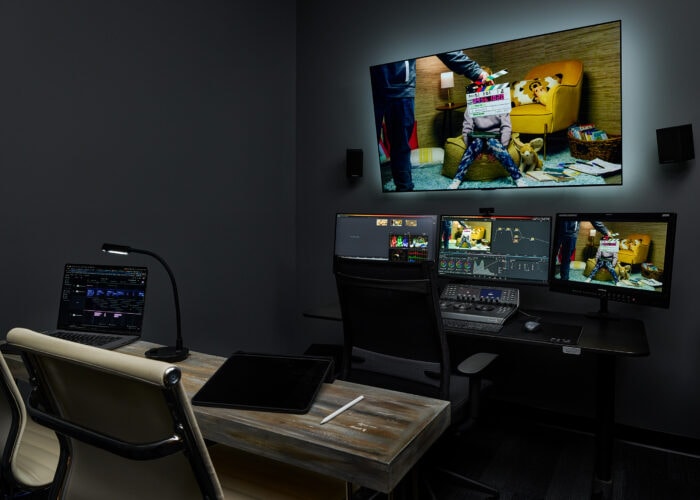 Additional displays in the adjoining lobby create an overflow room for larger screenings and parties.
In addition to the theater, the new space features both dedicated offices and common areas that encourage interaction among Mass FX's staff and clients.
The space was also carefully designed to meet stringent access and security requirements for high-security projects that move through the studio.
"Our new space isn't just about outgrowing the 1,300-square-foot office where we became a premium storytelling team. It's about giving our projects and clients the consistency of one creative vision during the post process…providing a one-stop shop that allows us to shorten production timelines and make tweaks on the spot during finishing," Shawna explained.

Added Matt Schultz: "To Shawna's point, we're offering a continuity of creative and aligned vision across the entire project and post process. I want people to come to us and feel that we have the big picture at heart…that when we set forth to do something, the creative will be informed not only by stunning design and elegant motion, but also in how editorial, sound and color choices combine to create a unified, excellent product."
---
---
About Mass FX Media
Founded in 2011, Mass FX Media is a design-forward post-production studio thriving at the intersection of animation and non-fiction. With a background in documentary films, the company's versatile team combines motion design, vision and heart to tell resonant, human stories.
---
---