Unravelling the Impact of the Producer's Role in our Industry.
Producers are one of the strongest pillars of the creative industry. A career that, when the job is done right, nobody really notices there's someone pulling the strings to keep that production rolling. Although seamless work is considered by many "the goal" in a producer's practice, the way these professionals generally go unnoticed or under-appreciated is far from the rightful recognition they deserve.
It was thinking about all the work and the knowledge producers have to share about the creative industry that MOWE Studio launched the podcast "Beyond Deadlines: A Creative Producer's Chat".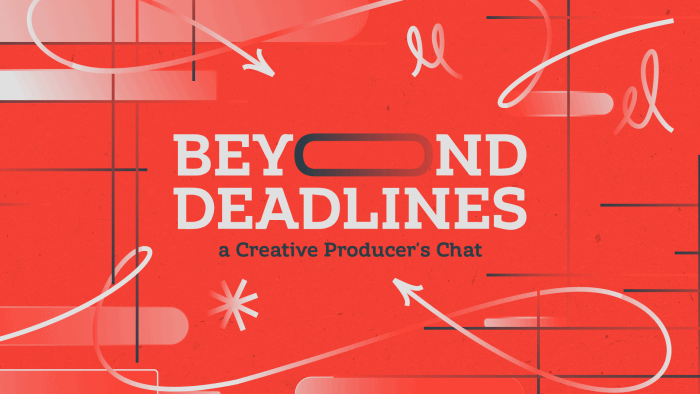 Hosted by Ruby Valls, MOWE's producer, and with guests from different backgrounds (from animation to gaming to audio companies), Beyond Deadlines presents conversations around the role of the creative producer, the interaction between them and other creative professionals, and how the work changes so greatly depending on the company and industry segment.
"Beyond Deadlines can become a space where producers, creative professionals and people that are not in the industry can open up to the idea of getting more in touch with what producers do, and the importance of their role. For producers, this is a space to speak up their mind, share their experience and keep on learning. For creative professionals, it's an opportunity to understand what a producer does, and have that knowledge in hand for future partnerships with producers or to use for their own projects. It's also, as a personal wish, a way to inspire people to start out their path as producers." Ruby Valls.
The podcast's first season has guests from companies like Psyop, Riot Games, Light Iron (a part of Panavision), Advoc8, and You Too Can Woo.
The audience can already listen to the first episode with guests Amanda Miller and Neysa Horsburgh from Psyop, discussing the importance of creativity for the producer's role in the industry and how people are the true core of creative productions.
ABOUT MOWE
Founded by Felippe Silveira and Raff Marques, two Brazilian designers, MOWE is a global creative studio focused on bringing ideas to life through animations and motion graphics made with purpose.
Having worked with many companies from the 500 Fortune (and their producers) like Google, Pfizer and Adobe, MOWE's team mixes strategy and creativity to bring value to their partners.