If you haven't heard of NHRL (National Havoc Robot League) – the word "Havoc" says it all. NHRL is the world's most competitive and accessible combat robotics league.
Builders design and construct remote-controlled machines and battle them head-to-head in one of six cage-style arenas. It's mayhem with plenty of fire and a whole lot of fun! They host a series of tournaments throughout the year, attended in-person and streamed online to tens of thousands of fans.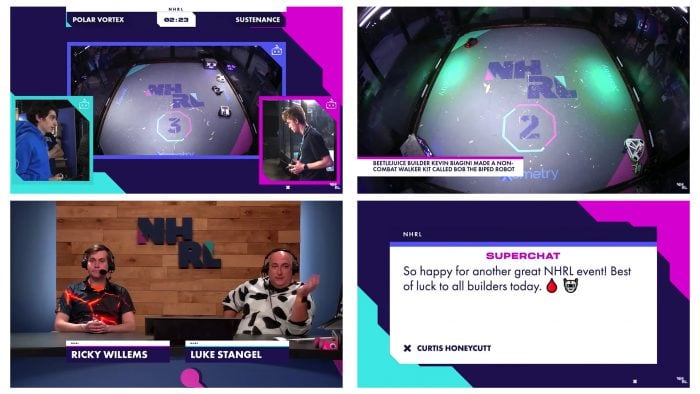 Heading into their two final events of 2022, they reached out to HUGO Creative to develop a full graphics package for their live stream. What came out of the workshop looked like how the events feel: action, action, action.
NHRL Executive Producer Michael Kane had very simple instruction: "We never stop moving."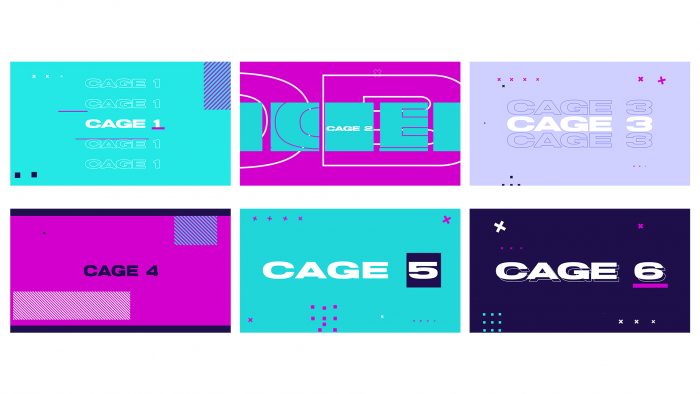 The sizzle reel says it all.
"The entire process was a blast and really intense, creating a lot of deliverables in a short time. It was worth it, their team is great to work with and very chill. They trusted us to create and didn't micromanage. I think the results speak for themselves." said HUGO's ECD and Chief Mischief-Maker, Matt Guastaferro.
This graphics package brings the energy and excitement found in every NHRL match.
Look out for some special announcements as NHRL goes National in 2023.