Nerdo teams up with Muller to promote glorious gut health, with the release of their newest campaign for 'Gut Glory'
The campaign includes an advert currently airing on TV combining live-action photography, animation, and playful typography.
Disrupting the market with a revolutionary product, Nerdo teamed up with agency VCCP to create a TVC just as rebellious. Featuring vibrant pops of colour and detailed product shots, this advert is sure to excite those looking for a healthy addition to their diet. Gut glory stands for the gloriousness of feeling good, at ease with yourself in body and mind.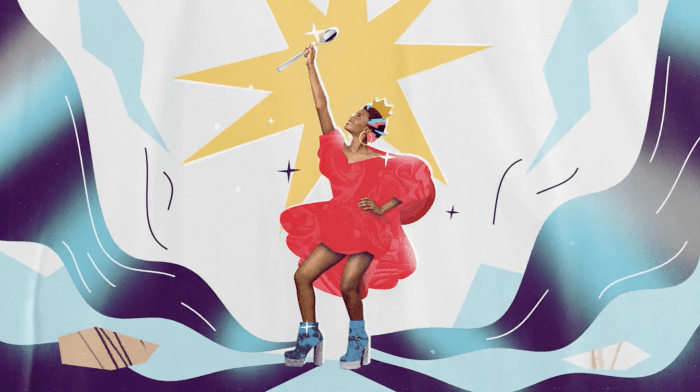 Here at Partizan Studio, we reflected on the success of this campaign & process with the Nerdo team, with Creative Director Lorenzo Levrero and Producer Letizia Saponaro.
What about 'Gut Glory' particularly excited you?
What engaged and excited us the most of this campaign has been having the chance to transmit our inner desire of freedom, to seek the best and most authentic version of ourselves. That kind of feeling that floods in while walking on the street in some springtime morning, when you know that is going to be a wonderful day, doesn't matter what. That unstoppable urge to jump, dance, and laugh when accidentally listening to a track that plays on the radio and reminds you how wonderful it is to be alive. An energy expressed through the colours, the non-verbal language of the characters in the commercial, the rhythm of the animation, and much more.
Finding the key to convey a message or even a simple feeling is always the most fun and stimulating part of our job.
What did you enjoy making during this campaign?
Here at Nerdo we get absolutely in love with our characters! Bringing to life the right character for an animated series, a commercial or even a brand is a journey made of visual research, lots of talking with the clients and the ability to enclose many different values in only one face.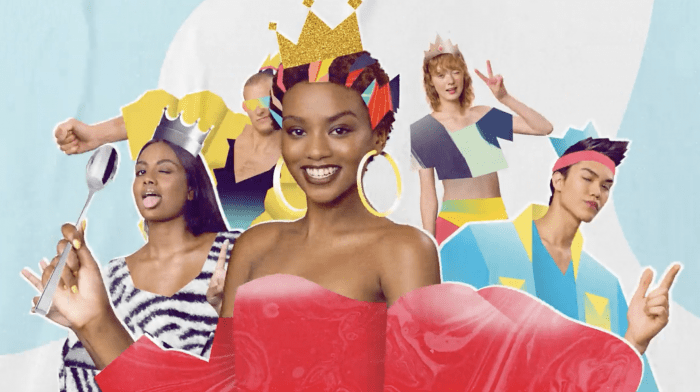 This difficult operation starts from a pile of sketches on paper, a collection of tons of images well organised in mood boards that are the square zero of our creative thinking.
The GutGlory project allowed us to develop and master a mixed media technique, in which we combined the photographic shots of real actors with graphic elements, inserted and animated in a colorful and illustrated world. The mixed media approach gave us full freedom to direct the acting of the various talents, exasperating their moves – exactly as we would have done with an illustrated character) but using the strong expressivity and gesturing of real people. We had loads of fun on set working closely with the talents, encouraging them to express all of their gloriousness.
CREDITS:
Partizan Studio
Executive Producer: Duncan Gaman
Producer: Isabella Parish
Nerdo
Creative Direction: Lorenzo Levrero
Direction/Design/Animation: Daniele Gavatorta
Producer: Letizia Saponaro
Animation: Gabriele Calvi
Shooting Director: Davide De Martis
VCCP
Producer: Simon Plant
Producer: Katy Dale
Creative Director: Tony Hector
Creative: Teodora Nicolae
Creative: Malina Giurgea
Account Director: Justine Pescher