Point Grey and Nickelodeon announced the anticipated reimagining of the Teenage Mutant Ninja Turtles (TMNT) franchise back in 2021, and today announced the onboarding of award-winning global animation studio, Mikros Animation to bring the fully CGI animated production to life.
Premiering in August of 2023, the production of epic proportions is well underway, and Mikros Animation has announced it's on the lookout for seasoned and budding animators to join its ranks and be a part of the iconic production.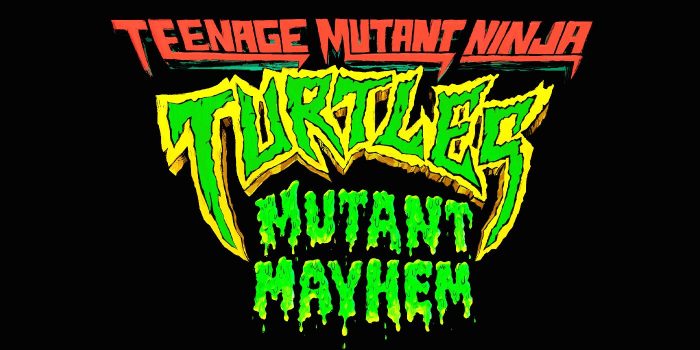 "We are thrilled to be partnering with Mikros Animation on the next-level reimagining of the franchise," says Mark Bakshi, EVP of Paramount Pictures Animation. Directed by Jeff Rowe, this film also brings together great names of the film industry, such as Seth Rogen, Evan Goldberg and James Weaver who are set to produce the film for Point Grey Pictures.

"We are excited to join forces with Nickelodeon on this theatrical release," says Adrianna Cohen, Global Head of Production at Mikros Animation. "The Ninja Turtles franchise is edgy, offbeat, and humorous and the Mikros Animation team is ensuring we were doing justice to bringing the beloved turtles to big screens. The filmmaker's vision was to introduce the characters through modern animation that maintains the fine balance between visually appealing and realistic. Focusing not just on craft, but also performance, it's our job to develop the unique personalities of each of these iconic characters whilst staying true to the 1990's nostalgia that the franchise holds"
Mikros Animation is actively recruiting animation, anim-fix, character surfacing artists in Montreal, FX & lighting supervisors, compositing supervisor, production manager, and more roles.
If you are interested in working on the franchise, view and apply for open roles across Mikros Animation here.
ABOUT MIKROS ANIMATION – A TECHNICOLOR CREATIVE STUDIO
Mikros Animation is a global CGI animation studio located in Paris, Montreal, Los Angeles, Bangalore and London, offering front end services through to final picture for feature, long-form episodic and traditional episodic animation. Thanks to our global capabilities, we adapt our scale to always serve every project in the best possible way.
We believe great animation is about making connections with real people. To ignite connection and to make images unforgettable, we unite with filmmakers to tell their stories. We embrace our clients' creative ideas in our culture of collaboration, making our studios the home of the projects we are entrusted with. We help filmmakers define and develop their vision from script up to screen to make every project a unique one. We craft striking CG animation, and we create characters that connect with audiences on an authentic and emotional level, at the highest creative quality and best price possible.
In less than ten years, Mikros Animation has contributed to ten released feature animations and to numerous high-quality episodic shows for the world's best-known animation studios, either as creative studio, line producer or executive producer. Mikros Animation has also produced more than 250 hours of programming, broadcast by notable channels including Cartoon Network, Nickelodeon, TF1, France TV, Gulli, M6, Gloob, and Super RTL. Our episodic content airs and streams globally, in over 180 countries.
ABOUT TECHNICOLOR CREATIVE STUDIOS
Technicolor Creative Studios is a creative technology company driven by one purpose: the realization of ambitious and extraordinary ideas. We inspire creative companies across the world to produce their most iconic work. Our award-winning teams of artists and technologists' partner with the creative community across film, television, animation, gaming, brand experience and advertising to bring the universal art of storytelling to audiences everywhere. No idea is too ambitious for us to create to an incredibly high standard. Technicolor Creative Studios provides World Class production expertise in Film, Episodic, Gaming, Advertising and Experiential Marketing.
ABOUT POINT GREY PICTURES 
Launched in 2011 by Seth Rogen and Evan Goldberg, Point Grey Pictures (PGP) is a production company dedicated to creating multi-genre film and television content anchored in dynamic, authentic and passionate storytelling. Known for box-office hits like NEIGHBORS and THIS IS THE END, to the first R-rated CGI film SAUSAGE PARTY, to the Academy Award-nominated THE DISASTER ARTIST and unconventional series like THE BOYS franchise, PREACHER, FUTURE MAN and BLACK MONDAY, Point Grey continues to bring a range of smart, irreverent narratives to audiences. Garnering over one billion dollars in global box office results, Point Grey has created a variety of successful films from indie to blockbuster.
The Point Grey team is currently in production on GEN V, a spin-off in THE BOYS universe set at America's only college for young superheroes, with Amazon. They will also be producing an untitled series, directed by Jason Woliner, for Peacock as part of their overall deal with Lionsgate. Recently they released the third season of the critically acclaimed series THE BOYS, an animated spin-off called THE BOYS PRESENTS: DIABOLICAL, as well as the Hulu series PAM & TOMMY, starring Lily James, Sebastian Stan and Rogen. PAM & TOMMY garnered 10 Emmy nominations including best limited or anthology series as well as nominations for Sebastian, Lily and Seth, and DIABOLICAL received an outstanding short form animated program nomination. Their hit Showtime series BLACK MONDAY wrapped its third and final season last year.
On the film side, Point Grey is in active development on the CG remake of TEENAGE MUTANT NINJA TURTLES for Paramount and Nickelodeon. They are in post-production on two films for Lionsgate: the horror thriller COBWEB and Adele Lim's (CRAZY RICH ASIANS) directorial debut starring Ashley Park, Sherry Cola and Stephanie Hsu. The company is also behind Gene Stupnitsky's box office hit GOOD BOYS as well as Jonathan Levine's Lionsgate film LONG SHOT, starring Rogen and Charlize Theron.