Open Road today announced the launch of its branding and design division, PopClutch.

Open Road and PopClutch will comprise the full-service entertainment marketing company, Open Road. Paul Brodie, Senior Creative Director at Open Road, has been elevated to Executive Creative Director/Head of Creative of PopClutch.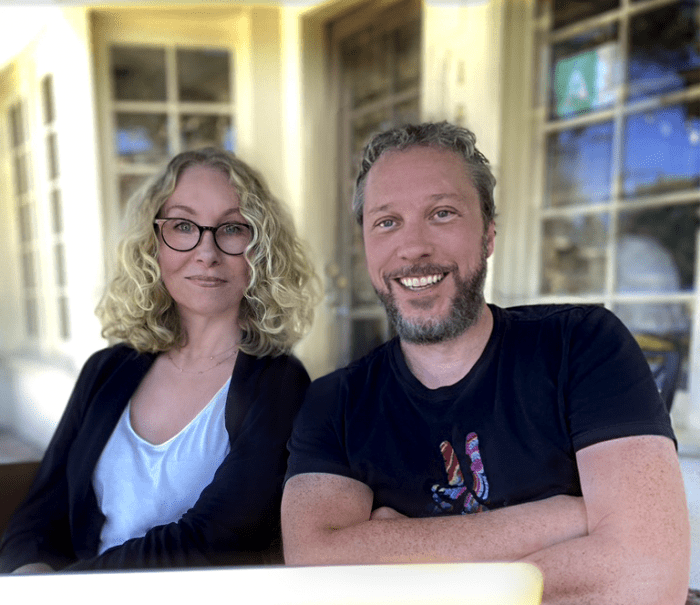 Brodie's wide-ranging experience spans two decades in the broadcast industry, beginning with a fledgling Sky Sports in London, and followed by roles at Showtime Networks, ABC Entertainment Networks, and branding agency Troika as Creative Director. Paul joined Open Road in 2020, running creative for all of their design and motion. He has extensive experience developing a broad range of award-winning marketing, branding, and design for broadcast, digital, and gaming brands on both client and agency sides.
Brodie will partner in the leadership of PopClutch with Executive Producer/Head of Production, Sharre Jacoby, who most recently spent seven-plus years as SVP/Executive Producer at Known Global (previously Stun Creative), overseeing production and operations. Prior to this, Jacoby ran production for branding agency, Pembrook Productions, and previously supervised the motion graphics division for 13+ years at New Wave Entertainment. Earlier, Jacoby was post-production supervisor on multiple films and TV series.
Alan Baral, CEO of Open Road, said: "Paul and Sharre are accomplished and highly regarded marketing and design executives. Paul has played a pivotal role in evolving Open Road's design team into what it is today. Sharre has built and managed some of the most awarded marketing teams in town and maintains deep relationships across the industry. As we continue to grow, we want Open Road to better reflect our increased capabilities."
PopClutch's expanded branding and design talents will operate in tandem with the Promax, Clio, and Golden Trailer-awarded Open Road. Together, these creative companies, already known for outstanding editorial, music, copywriting, and finishing resources, will take a specialized multi-pronged approach to every project and provide an even more holistic suite of skills.
Baral, along with Lon Moeller, acquired Open Road in 2016. Moeller explains: "Since 2016, our capabilities have expanded to include show opens and show packaging, conceptual launch pieces, the evolution of multiple entertainment brands and 360 marketing campaigns including talent shoots. PopClutch will be a dedicated creative force of branding, marketing and design, backed by the creative and editorial power for which Open Road has always been known."

Baral adds, "Open Road looks forward to expanding its creative horizons with the launch of PopClutch, which will undoubtedly attract new opportunities."
Sales Support From Astra Reps:
To actively further those goals, PopClutch has brought on Astra Reps for sales representation. Founded in 2008, Astra Reps serves as a creative resource for the media and entertainment industries. Astra Dorf brings over 25 years of experience across entertainment, media, design, production, and digital and social transformation in a career that started with Lee Hunt Associates and continued with Razorfish before launching Astra Reps.
"I am excited to be working with Paul again. He is a dream to work with, and so talented," Dorf said. "I have known of Sharre for years within our industry, and I am very glad we get to finally partner up."
About Open Road/PopClutch
Founded as a boutique theatrical marketing agency in 2001, Open Road has grown to entertainment marketing prominence with a large and diverse client base that crosses all media platforms and distribution outlets. The company's creative expertise also spans all genres, including drama, action, comedy, science fiction, young adult and horror. The agency has won many top creative awards at Clios, Golden Trailers, and Promax, where it was a finalist for Agency of the Year each of the past three years. The company has long embraced the expanded possibilities motion design and branding bring to campaigns, building its design capabilities each year as opportunities allowed. Today, with its capacity to strategize and energize brands, shoot live-action, and invent and execute sophisticated 2D and 3D moving imagery, the group is launching as PopClutch.