If there is one thing a global pandemic has taught us, it's how creative we can be in our own skin, how much we enjoy what we do and how we can work better and more effectively with others. Over the course of this last year, we've exploited the chance to spread our wings and handpicked designers and artists to join our creative team, while also securing loyal clients, from around the World. As a result, we are proud to be a truly global company. With this growth brings a maturity to the business and an exciting opportunity for us to transform and rebrand, allowing us to evolve from Playdead into the undead… that is Revenant.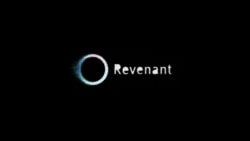 As a thought provoking VFX house we deliver award-winning creative solutions worldwide. Specialising in animation, motion graphics and innovative real-time visuals including VR, AR, CG environments and virtual production. Revenant communicates powerful content for clients in all sectors including broadcast, film, digital, experiential, games and commercial.
Our approach to projects is unique, transparent, high quality and goes above and beyond expectations. And after 10 years as a successful creative business, we are truly excited to make this leap and push the boundaries of what is possible, now as Revenant.
Creative director Kev McCrae has this to say…
"We've come a long way in 10 years as Playdead and have reached an exciting pivotal point for the company. We've been fortunate enough to have a strong year, our strongest yet, and so it makes perfect sense to make this timely transition as we gradually come out of the pandemic. The team has grown and the work we're producing gets better and better with every project we take on. Our clients are wonderful to work with, giving us more opportunities to explore new techniques and engage in new ways with new tools. It's a fantastic time with both the team and myself thrilled with this acceleration into the present as Revenant."