Previously at Trollbäck+Company between 2012-2018, Garschina is returning to the globally-minded studio following her time at Sibling Rivalry and Interbrand NY.
Garschina has been at the helm of many recent branding initiatives, including creative directing the 2021 reinvention of Paramount's BET, the rebrand of A+E's History Channel, the launch of streaming service AMC+, and the creation of Audible's content branding system.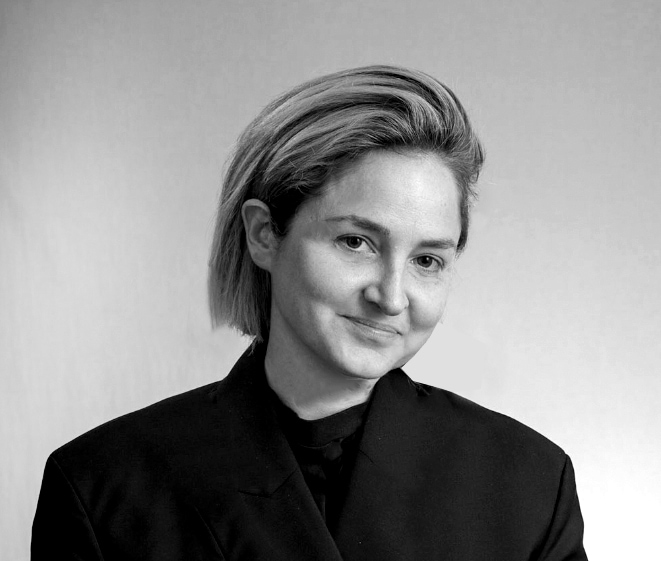 The Garschina-led rebrand of TeenNick was named one of the best identities of 2019 by Brand New (Under Consideration). Also at Trollbäck, she directed a global campaign for Spotify in 2018 that doubled their paid subscribers and in the same year led an international rebrand of MTV, uniting an ecosystem spanning 15 countries and 40 languages.
For four years she served on the executive board of directors of AIGA NY, curating emotionally resonant events and experiences for the New York design community. In collaboration with the local chapter, she doubled event revenue with partnerships involving The MoMA and The Museum of Art and Design.
Passionate about design systems and business transformation, Garschina brings a rigorous dedication to creating artful crafted brands that empower cultural change. In her new role, she will be leading Trollbäck+Company's creative global branding and campaign initiatives.
Garschina says "It has been invigorating to see the growth Trollbäck has experienced since my previous tenure. I am so inspired by the long-standing partnerships our creative and strategic teams have formed and eager to infuse new perspectives on design, craft and storytelling to our process."

Alex Moulton, Chief Creative Officer at Trollbäck says "For so many years, Rosie's creative leadership and vision have been an integral part of what makes this studio unique for our culture and for our clients. I'm so excited to welcome Rosie back to our studio in an expanded role to lead our client partnerships and oversee our brand experience disciplines."