In the high-octane world of competitive esports, Riot's VALORANT Game Changers is a force to be reckoned with. They are women and gender-marginalized players within the VALORANT community, rejecting convention with their bold spirit and insanely talented play.
Partnering with Riot Games, Scholar set out to create a visually stunning campaign for the Game Changers Championship. One that would match the intensity and fearlessness of the pros themselves and kick off the live tournament in Berlin.
It was a dream collaboration, and according to Scholar Creative Director Macauley Johnson, "we worked with Riot Games on every aspect of this film from the beginning scripts to working with the music track, all to craft an action-packed story stylized with radiant energy–psychedelic and surreal–bringing anime-inspired action into a dreamscape of VALORANT imagery and lore."
Highlighting five Game Changers pros from across the globe, Scholar carefully sculpted each character by bringing their real-world counterpart's in-game persona to the forefront. Some particular details of in-game play can be seen in the character's special abilities, which were derived from each pro's preferred agent, with team colors playing an integral role in each custom outfit: meL's sky blue, a direct reference to pro team Cloud9, or Ayumiii's red, a nod to ALTER EGO Celesté and so on. Beyond that, Scholar focused on the individualized style of movement, facial expressions, favorite tactics, and signature moves to highlight the fluidity, creativity, and dexterity of the players themselves.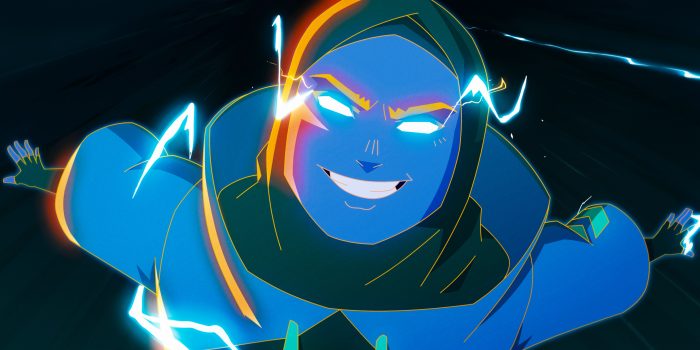 The promo film was about capturing the players' internal kineticism, painting for all to see the skill exuded in the split-second it takes to hit the trigger or perish. The decisions that make each player a champion are personified in the film's carefully chosen details, launching the campaign into the stratosphere as a showcase of unrelenting talent. Pulling design reference everywhere from the graphic cover art of Chainsaw Man and Dorohedoro to the dynamic sakuga of Akira, the campaign is smattered with VALORANT easter eggs that players and fans of all skill levels can get behind, from the in-game abilities the characters tap into to the subtle details of the structures around them.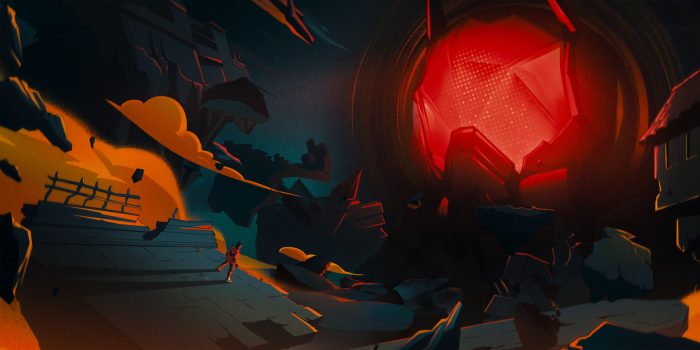 The film, which was created with a combination of 2D and 3D animation techniques, weaves together hyper-stylized visuals, kinetic action, breakneck editorial pacing, and fearless individuality. The color story also plays a role in the narrative. Scholar found subtle ways to weave the iconic VALORANT gold into the world, launching the heroes into moments of hyper-pop palettes during their greatest moments of success, breaking them out of the norm and into the extraordinary.
As Scholar Art Director Ana Chang puts it, "in a world that fights to keep them from rising to the top, these pros overcome all odds and showcase their insanely talented play. Rejecting convention, changing the game, and re-shaping the world to find their success–that's Game Changers."
---
About Scholar
Scholar is a creative production company drawn together by a love for design, endless curiosity, and passion for engaging viewers on an emotional level. The company blends top-tier artistry with production expertise to forge braver, smarter content that is highly original. A full-service studio with offices in Los Angeles and New York, fueled by a diverse array of award-winning creators, Scholar produces work that is driven by substance and elevated by style.
Credits
Brand Partner: Scholar
Story By: Riot Games, Macauley Johnson, Ana Chang
Creative Director: Macauley Johnson
Art Director: Ana Chang
Animation Director: Alex Bernas
Lead Compositor: Andrew Tan
CG Supervisor: Kevin Kolodinsky
Managing Executive Producer: Kirsten Noll
Executive Producer: Antonio Hardy
Head of Production: Nicole Smarsh
Senior Producer: Christina Yiallouris
Associate Producer: Bella Bergeron
Production Assistant: Jack Readman
Pitch Producer: Marcus Fussell
Lead Designer: Jina Kwon
Designers: Aivy Nguyen, Kiron Robinson, Cendan Claiborne, Jose Bernabe, Kyle Fewell, Siena Mae, Stephanie Stromenger, Tiago Calliari, Victorien Aubineau
Storyboards: Mark Yates
Cel Animators: Aivy Nguyen, Alex Bernas, Ana Chang, Danni Fisher-Shin, Zach Herdman, Barbara Benas, Billy Mpetha, Bruno de Mendonca, Deco Daviola, Laura Yilmaz, Michael Relth, Olivia Blanc, Romario Clarke
Media Manager: Adrianna McKinley
3D/ Previz Animators: Han Hu, Kevin Kolodinsky, Stephen Van Wyk, Derek Friesenborg, Sarah Wolfe, Steven Dvornik
Compositors: Kenny Kerut, Sam Bachman, Andrew Tan, Dylan Blau, Jip Jeong
2D Animators: Kiron Robinson, Zach Herdman
Editor: Dominic Strazulo
Telecine: RCO
Colorist: Derrick Yuen
Mix & Sound Design: Another Country
Mix & Sound Designer: Erik Widmark
Assistant: Cathryn Stark